Whether you are just starting out with programming or you have been at it for while, choosing a good laptop becomes paramount because that laptop is going to be your workstation for the foreseeable future. There are a ton of laptops out there and not every one of them is equally good. There a lot of things that goes into making a good laptop for developers and coders and in this article we are going to list the best of the best laptops for programming in India which you can buy right now:
What You Should Look for in a Good Programming Laptop
Before we get into our article, let's take a look at the factors you should look for when looking for a programming laptop. Basically, there are four things that you should take into account: the processor, RAM, the Operating System, and storage. The ideal programming machine should have an Intel Core-i5 processor, 8 GB of RAM, and SSD as storage. These laptops should easily be able to handle most programming languages like Java, C++, Python, C#, Objective-C etc. The choice of operating system will depend on your requirements. For example, if you are trying to code for macOS or iOS, you don't have any other choice than to buy an Apple computer.
Your choice of a good programming laptop for you will also depend on what language or coding software you are going to use. For example, if you are into creating Android apps and are going to use Android Studio, you need a laptop with at least 8GB of RAM. Similarly if you are planning to code in Swift for developing iPhone apps, a programming language developed by Apple, you will need a macOS device. Also, if you are developing graphically and/or computationally intense program, invest in a premium laptop with a good CPU and GPU.
Although in general, a dedicated graphics is not a requirement, but if you have an option, go for the laptop which has one. However, I know that everyone has a different budget and not everyone can afford a laptop which can satisfy all the above-mentioned criteria. That's why we have created a list of laptops which should cover the needs of people at every price range without making a ton of compromises. So, with that out of the way, let's get into our list:
Best Laptops for Programming (Sections):
Best Laptops for Programming Under 30000 INR
1. Lenovo Ideapad 320
For people looking for a good programming laptop under 30K, the Lenovo Ideapad 320, is one of the best choices available. The best part about this laptop is that it's one of the few laptops in its price range which packs 8GB DDR4 RAM. Powered by a 2.9GHz AMD A9-9420 processor, the laptop's no slouch either.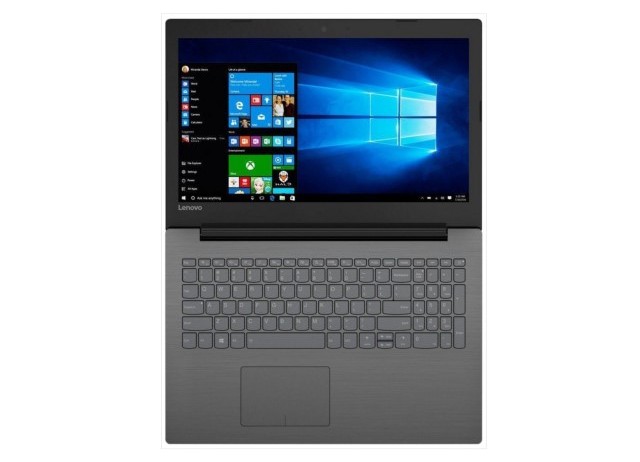 The laptop also brings a dedicated graphics card which is unheard of at this price point. The AMD Radeon 530 graphics card with 2GB VRAM might not be the best in the market, but still, it's way better than having no or integrated graphics card. Other features include a 15.6-inch screen, 4 hours of battery life and a DOS operating system.
Buy from Flipkart: Rs. 28,990
2. Asus VivoBook X507
Asus' range of products has grown rapidly in the previous couple of years, and all credit goes to the great level of value these laptops come with. The newly launched Asus VivoBook X507 laptops are no different, offering a great set of hardware coupled with an attractive price tag. Powered by the 6th-gen Intel i3 Processor along with a whopping 8GB of DDR4 RAM, the VivoBook is a superb performer. In fact, the RAM on this laptop is clocked at 2666MHz as opposed to the standard 2400MHz frequency, which is a big plus. You get a Full HD 15.6-inch display along with a full sized keyboard, with zero compromises.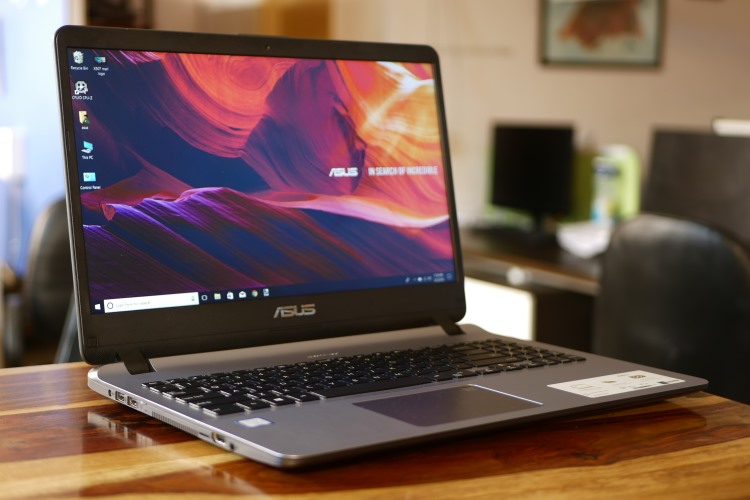 Speaking about the keyboard, there is sufficient key travel and spacing allowing you to type for long hours without any stress. As for storage, the Asus VivoBook X507 comes with 1TB of HDD storage which should be enough for most of your tasks, and then some. Additionally, the laptop also features a fingerprint sensor which makes use of Windows Hello for biometric authentication. The price of this laptop fluctuates a lot, and it is sometimes availaable under Rs. 30,000. However, usually, you'll have to go slightly over budget to get this one.
Buy from Paytm Mall: (Rs. 31,990)
3. Acer Aspire 3
If neither of the two laptops mentioned above meet your expectations, take a look at the Acer Aspire 3 which is a full-fledged Windows PC and comes with 6th-gen Intel Core i3 processor, a 15.6-inch display, 4GB of RAM and 1TB of HDD. It's basically the best programming laptop with Windows you can get in this price range. I also love that the laptop brings a full-sized keyboard which is very comfortable to type on. If you are just starting out and don't want to invest too much money in your laptop, this is the one to get.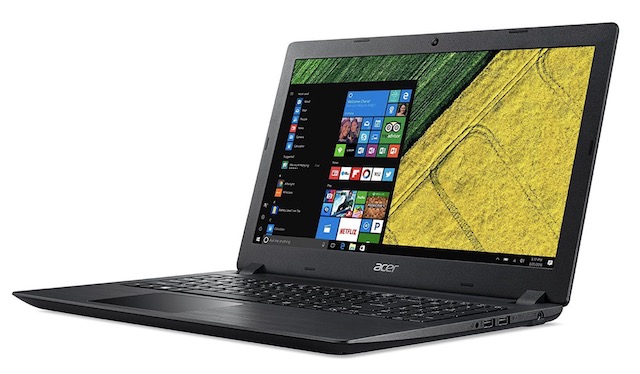 Buy From Amazon: (Rs. 26,890)
Best Laptops for Programming Under 50000 INR
1. Dell Inspiron 5575
If the Ideapad doesn't suit your needs, and by that, I mean you're looking for a 15.6-inch option, the Dell Inspiron 5575 sounds right up your alley. The Dell Inspiron 5575 packs in the Ryzen 5 2500U processor with Vega 8 graphics. You get a whopping 8GB of DDR4 RAM along with a 1TB of HDD storage, which should suffice for most of your needs. Thanks to the Vega 8 graphics on-board, the laptop should be able to handle games at low settings easily, as well as playback 4K media files.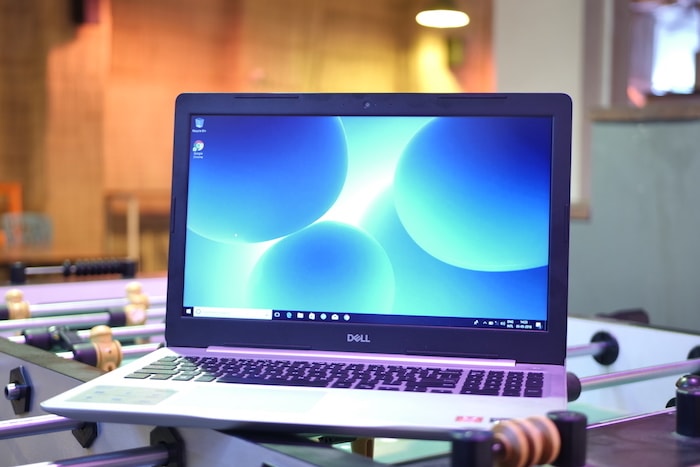 This one might be a little bulky, but it also packs the power to serve you for all your programming needs. This laptop is best for someone who is just starting out but needs more power than what the entry level laptops can provide. The Inspiron also has 2 Tuned Speakers with Waves MaxxAudio Processing for your entertainment needs.
Buy from Dell: (₹42,890)
2. Lenovo Ideapad 330
Another great laptop in this price range for programming is the Lenovo Ideapad 320. The laptop packs in the 8th-gen Core i5 processor from Intel, and brings 8GB of RAM, a 2TB hard disk, and 2 GB of Radeon 530 graphics so even if you're looking for a laptop that you can run Unity on for some basic game development in C#, this laptop will not let you down. It also has a 15.6-inch Full HD display and comes with Windows 10 pre-installed.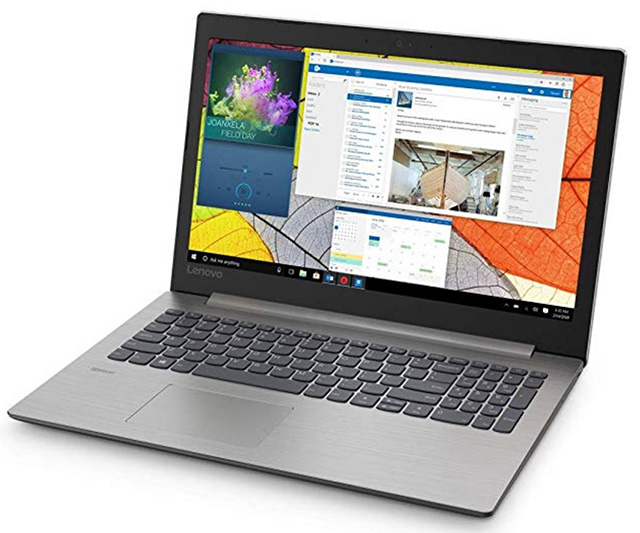 Since the laptop brings the latest 8th-gen processor from Intel, you can rest assured that processing speeds will not be an issue for you, and thanks to the dedicated GPU, you can run all sorts of programing suites on this, including things like Android Studio without any issue.
Buy from Amazon (Rs. 49,999)

3. HP Pavilion x360
While the laptops I mentioned above are good, if you're looking for something that's convertible in this price range, the HP Pavilion x360 is the one you're looking for. The laptop brings an 8th-gen core i3 processor, paired with 4GB of RAM, and a 1TB hard disk along with an 8GB SSHD. The only drawback here, is that the laptop has 4GB of RAM instead of 8GB. Other than that, hte 8th-gen processor (even the Core i3) will not let oyu down for most programming needs, and unless you're looking at tasks that are very processor intensive, this laptop is a great one to go for.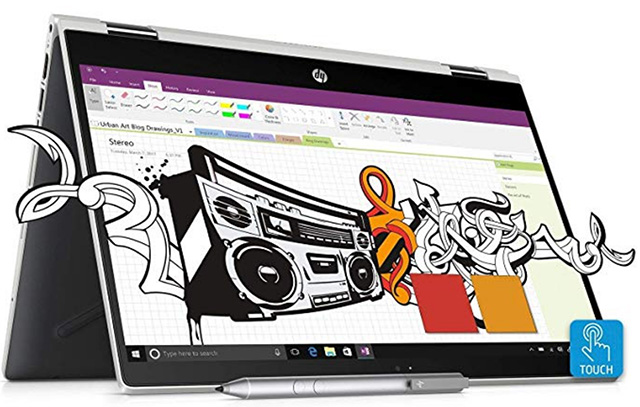 Plus, there's an 8GB SSHD here too, which means that while you probably won't be able to store a lot of stuff on there, you can bet that Windows 10 will boot up lightning fast, and if you install Ubuntu (or some other Linux based OS) that'll launch super quick as well. Like I said earlier, this laptop is convertible and it has a touch screen, so when you want, you can quickly convert it into a tablet and use the included 'Pen' to get your creative side talking on the laptop.
Buy From Amazon: (Rs. 47,986)

Best Laptops for Programming Under 70000 INR
1. Apple MacBook Air
Apple MacBook Air is the cheapest MacBook you can buy right now and hence becomes the go-to choice for anyone who needs macOS for all his/her developing needs. That said, just because it's cheap, it doesn't mean that it lacks in power. In fact, the laptop is one of the most favorite laptops for programmers all around the world.
The MacBook Air Brings an ultra-portable build with 13.3-inch screen and is powered by an Intel Core i5 5th-gen processor. It also brings 8GB LPDDR3 RAM, 128GB solid state hard drive and weighs only 1.35kg, making it one of the most portable laptops on this list. Plus, it's an Apple product so you know that you are getting an exceptional build quality.
Also, while the older generation MacBook Air is still being sold in India, Apple has launched the latest MacBook Air as well. So, if price is not an issue for you and you're looking for a great laptop for developing iOS and macOS apps, you can also check out the latest MacBook Air for Rs. 1,14,900.
Buy From Amazon: (Rs. 57,990)
2. Lenovo Ideapad IP 320E
Apple MacBook Air is a good choice, but what if you are happy with Windows 10 and don't need macOS, well, in that case, you should look at the Lenovo Ideapad IP 320E which brings Intel Core i7-7500U processor, NVIDIA Geforce 940MX dedicated graphics card with 2GB of latest GDDR5 RAM, 8gb DDR4 RAM, and Windows 10 Home. All these specs means that the laptop will never stutter on you even when you are using multiple instances of programming apps.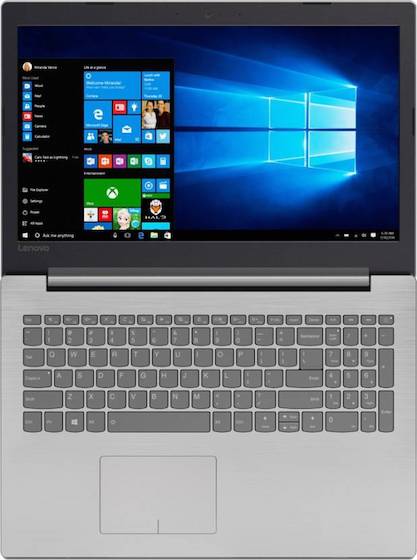 The only drawback with this one is the display which is an average looking 15.6 inch TN Panel with a resolution of 1366x768p. However, seeing how displays don't affect the programming performance, I wholeheartedly recommend this one. It's one of those programming laptop which strikes the best balance between features and price. In fact, it's one of the best value for money programming laptop on this list. If you can live with its below par screen, don't even think twice before buying this one.
Buy From Flipkart: (Rs. 62,900)
3. Microsoft Surface Pro 4
Apart from Apple, if there's one company which makes a perfectly machined laptop with an exceptional build quality, it's Microsoft. Microsoft Surface Pro 4 is a 2-in-1 convertible from the company which not only features exceptional build quality but also is the lightest and most portable device on this list. The Surface Pro 4 packs a 12.3-inch PixelSense display which not only looks good but also supports pen and touch input. When it comes to power, the Pro 4 packs a 6th Generation Intel Core i5 processor, 4GB RAM, and a 128 GB SSD.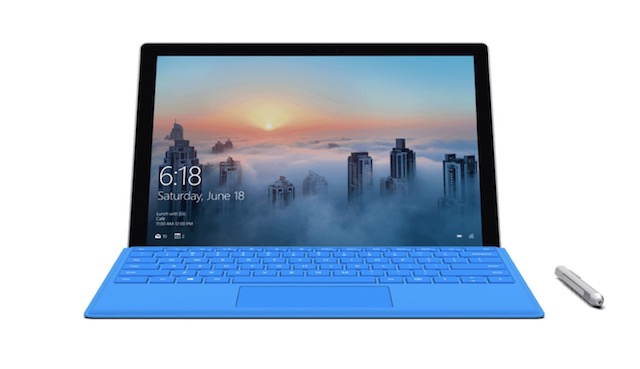 It might not provide the best value for your money if you just look at the specs, but it's certainly is one of the best 2-in-1 devices you can buy right now. It's best for someone who travels a lot as it basically takes up the space for a tablet and is really easy to carry around. Believe me, the first time you carry this in your backpack, you will have to recheck again and again to make sure it's really there.
Buy From Amazon: (Rs. 65,990)
4. DELL Inspiron 5379 2-in-1
Dell Inspiron 5379 is another great 2-in-1 device which brings a portable body with a 13.3-inch display, an Intel Core i5 processor, 8GB DDR4 RAM, 1TB of hard drive storage, and Intel UHD Graphics 620. The laptop weighs only 1.68 kgs making it one of the most portable laptops on this list. The 2-in-1 factor comes into play if you are planning to use this laptop not just for coding but also as your primary entertainment device. The ability to fold the laptop into tablet or tent mode gives users a lot of different ways to consume media.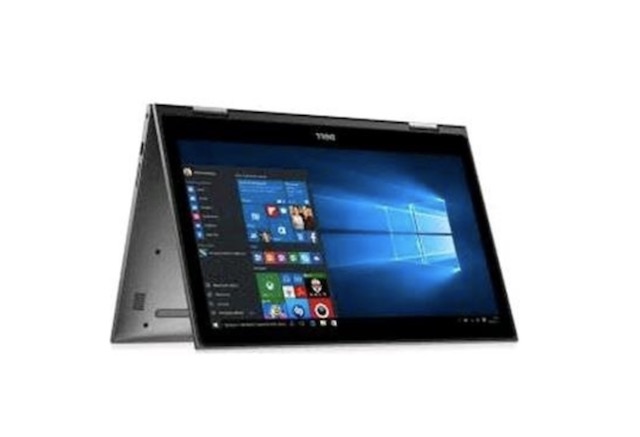 And since not many people prefer the type cover that Microsoft ships with their Surface Pro line of devices as they would rather have a good old-fashioned keyboard, this one makes a great 2-in-1 device for them. The only drawback with this one is the missing SSD, however, if you can sacrifice that, you will be getting a lot more value for money with this one than the Surface Pro 4.
Buy From Amazon: (Rs. 68,490)
5. Asus VivoBook S1510UN-BQ217T
Another great laptop for programming in this price range is the Asus VivoBook S15 which not only brings the latest 8th Generation Core i5 processor from Intel, but also packs the NVIDIA Geforce MX150 graphics card which is the best graphics card you can get in this price range. Nvidia made this graphics card specifically for ultrabooks and it really packs a punch. Other features include 8 GB of DDR4 RAM and 1 TB of Hard drive. This one definitely is one of my favorites in this list.
Frankly, if you don't care for the 2-in-1 features, this is one of the best programming laptops you can buy for yourself. It's powerful, it's light, and it's portable. The laptop has everything going for it other than the missing SSD. If it had the SSD, it would have been my clear choice in this price range.
Buy From Flipkart: (Rs. 62,490)
Best Laptops for Programming Under 100,000 INR
1. Apple MacBook Pro
If you are someone who wants to develop for macOS or iOS operating systems but the older hardware of MacBook just doesn't cut it for you, you should get the latest Apple MacBook Pro which features 2.3GHz Intel Core i5 processor, 8GB LPDDR3 RAM, 128GB Solid State hard drive, Intel Iris Plus 640 Graphics, and up to 10 hours battery life. This one strikes a perfect balance between pricing and performance as far as the MacBooks are concerned.
You might find the new keyboard which has a very shallow depth a little bit disorienting at first, but soon you will get used to it. In fact, I have been personally using this laptop for a little over an year now and now I find it hard to type on any other laptop. I am just way faster on it. One thing more you should think about while buying this one is the lack of ports. It only comes with 2 USB-C ports so you may want to invest in a dongle if you are planning to buy this one. All that said, the fact remains that it's the cheapest and most recent MacBook Pro you can buy and you don't really have an option with this one.
Buy From Amazon: (starts at Rs. 99,990)
2. HP Envy 13-ad128TU
This laptop from HP is not only portable but it also packs all the latest hardware. The list starts with the latest 8th Generation Intel Core i7 processor which is paired with a 256GB SSD and 8GB of RAM. It also has the Intel Integrated UHD 620 graphics which might not be as powerful as a dedicated graphics card but can easily handle all your programming needs. It also has good port selection with 2 USB-A ports and 2 USB-C ports.The build quality of this laptop is comparable to that of MacBooks. If you are looking for a portable, powerful, and premium looking Windows machine for your coding needs, this is probably the one to get.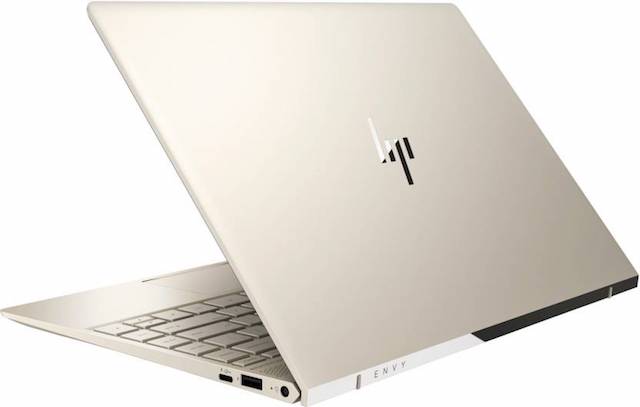 Buy From Flipkart: (Rs. 84,900)
3. Dell XPS 13
Dell XPS 13 is one of the best Windows laptop one can buy, period. Whether its for causal usage, programming, or anything else, Dell's XPS 13 lineup brings some of the best hardware ever made for a Windows machine. Its most identifying feature is its bezel-less display which the company calls the infinity display. Well, other than the gorgeous display, you are also getting an 8th-gen Intel Core i5-8250U processor, 8GB of DDR3 RAM, and a 256GB solid state drive with insane read and write speeds.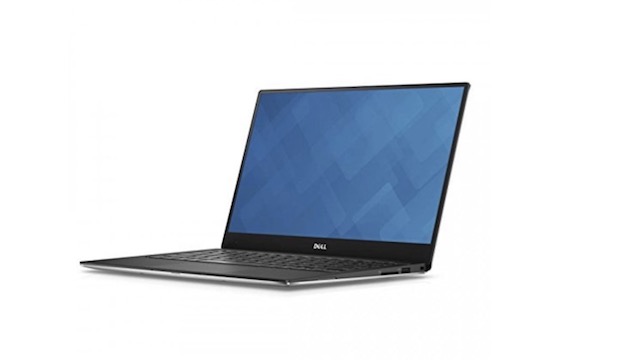 Its carbon fiber hand-rest and exceptional keyboard also ensures that you can comfortably type on this machine for long hours without encountering any fatigue. The bottom line is that the XPS 13 is one of the finest laptops you can buy for yourself. It offers premium build, insane endurance, and one of the best customer service experience. No one can fault you for being tempted to buy this one.
Buy From Amazon: (Rs. 96,900)
4. ASUS VivoBook Pro
The Asus Vivobook Pro is one of the most power packed laptop on this list. Firstly, it ups the RAM to 16GB from 8GB, brings Intel Core i7 instead of Core i5 and adds a 128 GB of SSD along with the 1TB of hard drive.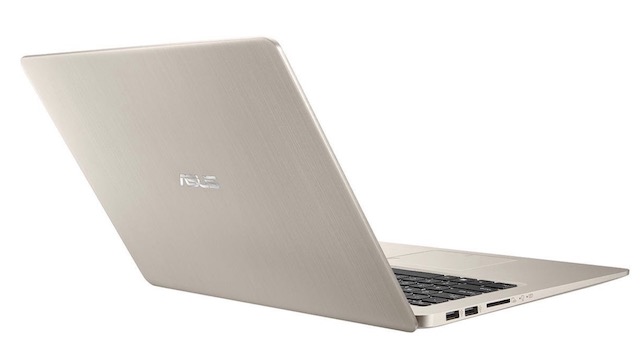 This is the only laptop on this list which packs 16GB RAM. So, if you are someone who will be running multiple instances of programming apps, this is the one for you. It also helps that the laptop packs the Nvidia GTX 1050 with 4GB of VRAM which will help in combating all those powerful compilation sessions that you are going to run on this one. If you prefer performance and portability over everything else, get this one now.
Buy From Amazon: (Rs. 1,00,630)
SEE ALSO: 10 Best Laptops Under 30000 INR You Can Buy
Best Laptops for Programming in India (December 2018)
That concludes our list of the best programming laptops you can buy right now in India. Whether you are a beginner or someone who has been programming from a long time, there's a laptop here for you. Check out our list and let us know which one catches your fancy. If you are already using a great programming laptop which is not on the list, do let us know by dropping its name in the comments section below.