Choosing the right laptop depends on what kind of a user you are. You might be multitasker who needs a laptop with good amount of RAM, you might be a gamer or you might just be someone who needs an all-around great laptop. Well, if you are looking for the best laptop in the budget price range, say the best laptops under 30000 INR, making a choice can be tough, because not all the options out there are good enough. Well, don't worry, we are here to help. Here are the 13 best laptops under 30000 INR you can buy:
Best Laptops Under 30000 INR (Sections)
Best Laptops for Casual Users
If you're in search of a gorgeous-looking and powerful laptop on a budget, then Lenovo's Ideapad 320E is one of the better options available in the market. It was launched for the Indian netizens back in 2017 and it brings along a decent set of internal specs inside a sleek and more durable chassis than before.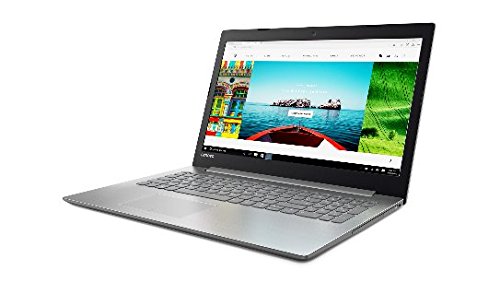 Powered by 6th-gen Intel Core i3-6006U processor, coupled with 4GB RAM and 1TB HDD, the Ideapad 320E can help you better organize your daily tasks. You will get a crisp 15.6-inches FullHD display and crystal clear audio output from the speakers, which makes media consumption a doozy. It delivers an average battery life of close to 5 hours as well.
Buy from Amazon: (₹29,990)
Dell has been building some of the best laptops, especially its Inspiron series, not for just casual users but also professionals and gamers. The Inspiron 15, pictured below, has that familiar vibe that we've come to expect from a Dell laptop. It comes packed with a 6th-gen Intel Core i3 processor, a 15.6-inch TrueLife display, 4GB of RAM and 1TB of HDD.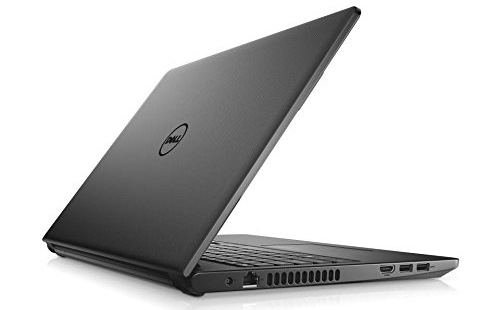 If you're a casual user, who's planning to browse the web and employ the laptop only for entertainment purposes then Inspiron 15 is surely a trusted brand name. But, you should know that you'd be stuck with quite a heavy laptop (around 2.5kgs) that features quite a dated design and comes loaded with Linux-based Ubuntu. Dell could've at least updated its lineup with Windows 10 in tow.
Buy from Amazon: (₹27,499)
If the Dell Inspiron 15 didn't manage to grab your interest, then you could also go for the Acer Aspire 3 that comes with similar specs but a lighter design and Windows 10 at an identical price point. It is one of the better mid-range laptops manufactured by Acer, which provides you a decent multimedia experience and battery life.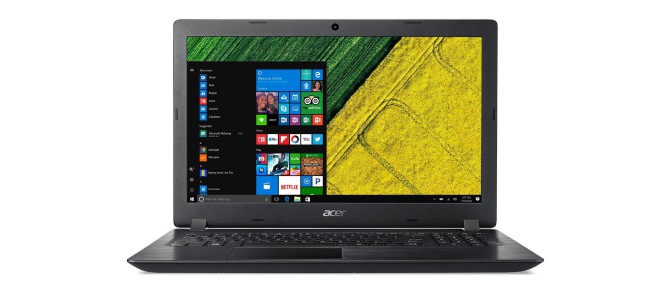 You will get the 6th-gen Intel Core i3 processor with a 15.6-inch display, 4GB of RAM and 1TB of HDD. You'll have to compromise on the DVD drive though, but to be honest, who uses the optical drive in today's age anymore. You'll get a complete set of ports and connectivity options, which are enough to get you through your casual tasks.
Buy from Amazon: (₹27,499)
HP has been able to maintain its clutch over the budget market with its sturdy builds and updated hardware technologies. And this HP model, 15q-BU004TU, is not a whole lot different from other offerings in this segment. It comes with a 6th-gen Intel Core i3 processor clocked at 2GHz, that's coupled with 4GB RAM and 1TB HDD.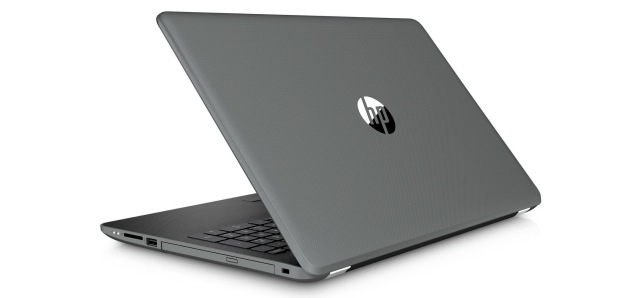 As most laptops in this segment pack same specs, this model further distances itself from the competition in terms of design aesthetics. The metallic HP logo on top, chrome hinges, and 'visual strata pattern' gives the laptop a more premium look. This 15-series laptop also provides a great battery life, which can be charged up to 90% in 90 minutes via HP's fast charging technology. This makes it an all-around performer in the budget segment.
Buy from Amazon: (₹26,999)
If you're looking for a laptop purely for browsing the web and some amount of document handling with Google Docs, Sheets, etc, you can also consider getting a Chromebook for your needs. The Samsung Chromebook N3060 is a pretty good option under Rs. 30000 that comes with an Intel Celeron processor, 2GB of RAM, and 16GB of on-board storage. Obviously, this isn't a laptop that's meant to perform intensive tasks, but for regular web browsing and media consumption (Prime Video, or Netflix etc), this Chromebook should suffice. Plus, it's running Chrome OS which is lightweight and can even run Android apps if you need it to.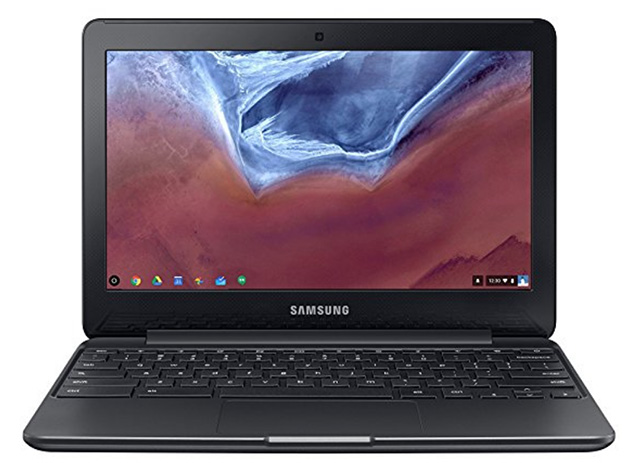 It's also a very light laptop itself, weighing in at just 1.2kg which means it's very portable. Plus, the Chromebook N3060 will get you a battery life of around 11 hours on a single charge, so you can just charge it and forget about it.
Buy the Samsung Chromebook N3060 from Amazon (Rs. 27, 089)
Best Gaming Laptops
While gaming laptops are difficult to come by in the budget segment, Asus has managed to stuff dedicated graphics memory into its laptops for those looking to use the same for casual gaming sessions. The Asus X541UJ-GO459 incorporates 2GB 'NVIDIA Geforce 920M graphics card' into the laptop, in addition to the conventional 6th-gen Intel Core i3 processor and 4GB DRR4+1TB SATA RAM and HDD combo.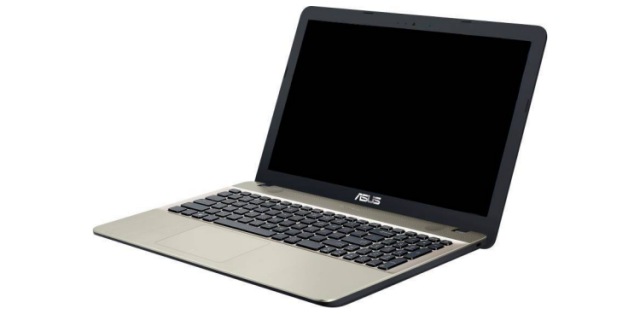 While the graphics card is a huge reason for picking up this laptop, the brushed aluminium design and the speaker grill just above the keyboard is also an incentive for picking up this gaming laptop. You'll have to shell out a few extra bucks over the 30000 INR limit to purchase this model, however, you can save some money using discounts and exchange offers available over on Flipkart.
Buy from Amazon: (₹30,699)
Another great offering from Asus in the budget segment makes use of AMD's APU technology to provide dedicated graphics memory in a budget laptop. The Asus R542BP-GQ058T packs in a dual core A9 APU chip from AMD which features 2GB of dedicated AMD Radeon R5 graphics. The laptop's CPU is clocked at 3GHz and can be turbo boosted up to 3.6GHz, which means that you won't have to worry about its performance in day-to-day tasks.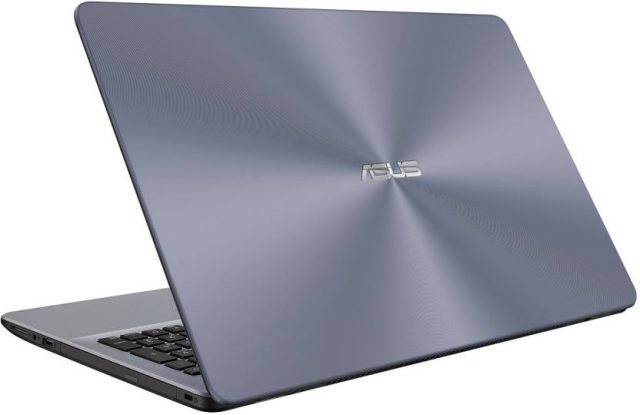 The Radeon R5 Graphics are best suited for casual gaming and the 4GB RAM included might be a bottleneck for more modern titles, but you have the option to upgrade it to 16GB which will significantly boost performance. On top of that, the laptop includes a 1TB HDD, which provides enough storage space for your games, and a 15.6-inch screen which is perfect for gaming and media consumption.
Buy from Flipkart: (Rs. 23,490)
The HP 15Q is another laptop under Rs. 30000 that you can buy if you're looking for something that'll be able to handle casual gaming with ease. The 15Q comes with the AMD Ryzen 3 processor paired with 4GB of RAM, and a 1TB hard drive. For graphics, the laptop uses the Radeon Vega 3 GPU from AMD and it should easily handle casual games.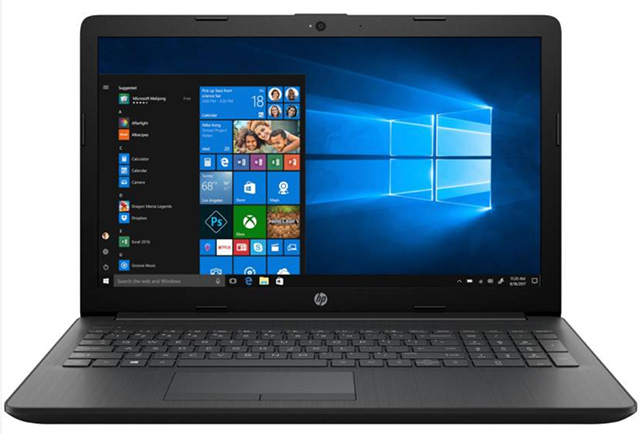 The HP 15Q comes with a 15.6-inch display with a resolution of 1366×768 pixels, which is not the highest resolution you can find, but it's still decent enough for the specs you're getting otherwise in the laptop. Other than that, the processor here is clocked at 2.5GHz with turbo boost up to 3.4GHz so you can rest assured that the laptop will not have issues handling intensive tasks. Even the RAM HP is using in this laptop is clocked at 2,400 MHz which is one of the faster RAM clocks out there, so that's great as well. Along with all of that, the HP 15Q comes with a bunch of ports too. There's a USB 2.0, USB 3.0, HDMI, a card reader, RJ45 ethernet port, and a headphone jack.
Buy the HP15Q from Flipkart (Rs. 29,990)
Best Convertible Laptops
If you want a lightweight laptop that you can comfortably travel carry around, but are ready to compromise on the processing power then Acer Spin 1 is absolutely the most suitable budget convertible for you. It features an 11.6-inch Full-HD LED IPS display, surrounded by huge bezels making it look tacky. It is powered by 1.1 GHz Intel Pentium quad-core processor, plus 4GB RAM and 500GB HDD.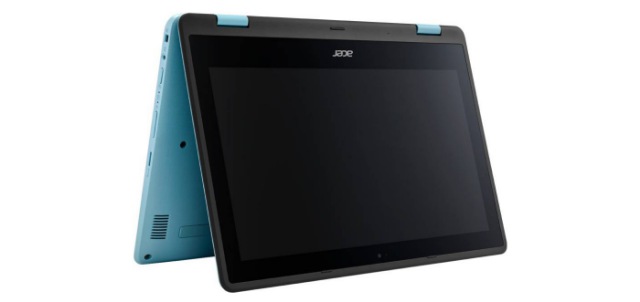 Acer Spin 1 may not carry a powerful processor but you get almost everything you'd see in other budget laptops. It's powered by Windows 10 Home and packs all the essential ports and connectivity options — except the Ethernet port. You can use this convertible in four modes, as described above, as well.
Buy from Flipkart: (₹29,990)
2-in-1 laptops have seen a price hike, especially the likes of the Lenovo Yoga 510 that previously featured in our list (it's now priced at Rs. 34,990). However, the Dell Inspiron 11 3000 is one of the few 2-in-1's that you can still buy around Rs. 30,000. The laptop comes with the AMD A6 APU that's coupled with the AMD Radeon R4 graphics. Other than that, the laptop features 4GB RAM, and 32GB of eMMC flash storage.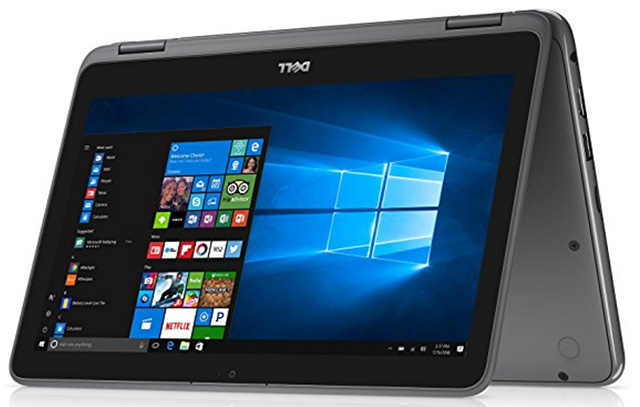 The display here is a 11.6-inch display at a resolution of 1366×768 pixels which is fine for a 11-inch display. The Dell Inspiron 11 is fit only for casual web browsing and media consumption. Don't expect to perform resource intensive tasks on this laptop.
Buy the Dell Inspiron 11 3000 from Amazon (Rs. 30,840)
Lenovo Yoga 510 Refurbished
If you're not hesitant to buying a certified refurbished laptop, the Lenovo Yoga 510 is an absolute deal in Rs. 29,199. The laptop brings a 7th-gen core i3 processor paired with 4GB RAM and a 1TB hard drive. There's also a dedicated Nvidia G610 GPU for some graphical performance.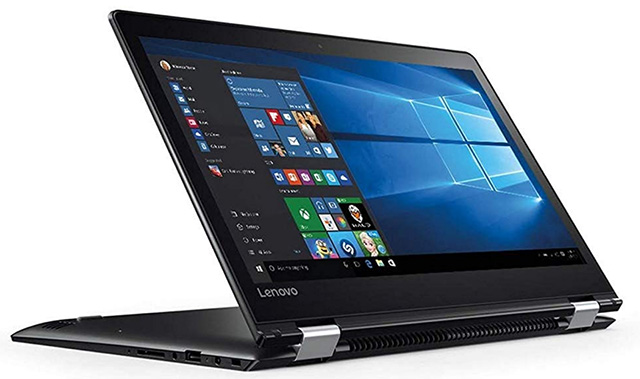 The Yoga 510 has a 14-inch display that should be good enough for media consumption, and anything else you might want to do on the laptop. Also, if you're worried about the quality of the laptop, you should know that certified refurbished items on Amazon comes with a minimum of 6 month seller or brand warranty.
Buy the Lenovo Yoga 510 Refurbished from Amazon (Rs. 29,199)
Best Laptops for Multitasking
Asus Vivobook X541UA-DM1358D
If you're looking for an all-around great budget laptop that can breeze through the tasks thrown at it, then the Asus Vivobook is the right way to go. You'll get the previous year's 7th-gen Intel Core i3-7100U processor, along with 4 GB RAM, and 1 TB HDD. It's one of the few laptops in this price segment to include a 7th-gen Intel processor.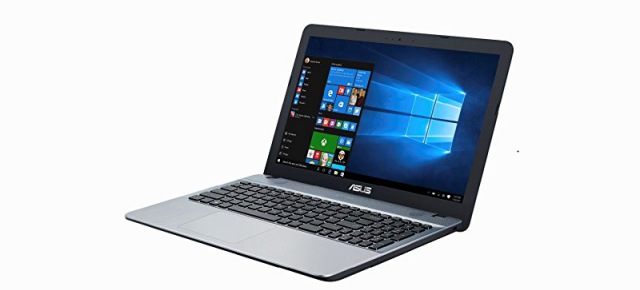 The highlight of this laptop will, however, have to be its silver 'brushed metal' finish and the overall multimedia experience. This is thanks to the 3 Watt dual speakers and 15.6-inch Full-HD display, which turn this casual laptop into an entertainment powerhouse. It has just one drawback, i.e it comes pre-loaded with DOS but it can simply be fixed by doling a couple thousand extra bucks for the Windows 10-powered variant of the Asus Vivobook.
Buy from Amazon: (₹27,590)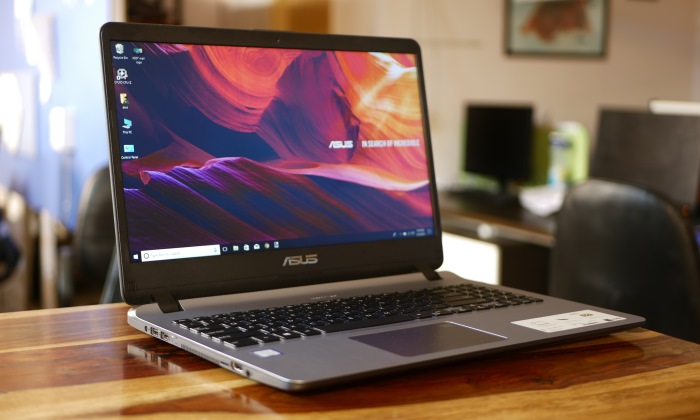 Asus' range of products has grown rapidly in the previous couple of years, and all credit goes to the great level of value these laptops come with. The newly launched Asus VivoBook X507 laptops are no different, offering a great set of hardware coupled with an attractive price tag. Powered by the 6th-gen Intel i3 Processor along with a whopping 8GB of DDR4-2666MHz RAM, the VivoBook is a superb performer. You get a Full HD 15.6-inch display along with a full sized keyboard, with zero compromises.
As for storage, the Asus VivoBook X507 comes with 1TB of HDD storage which should be enough for most of your tasks, and then some. Additionally, the laptop also features a fingerprint sensor which makes use of Windows Hello for biometric authentication.
Buy from Paytm Mall: (Rs. 28,990)
SEE ALSO: 10 Best Laptops Under 50000 INR You Can Buy
13 Best Laptops Under 30000 INR (December 2018)
Now, if you've already sorted out your priorities about what you want from your budget laptop then it will be quite easy for you to make a decision. You can either pick a laptop that renders a great multimedia experience or battery life but gaming could also be your way of life. So, I think you'll find a suitable laptop from the aforementioned list and if that's the case then do let us know which laptop you picked and why?