If you are a Mac user, you'd already know that Apple's computers aren't known for their gaming prowess. However, that doesn't mean our Mac-using brethren will have to invest in a Windows PC to play games. We have curated a list of the 25 best free Mac games in 2023, spanning various genres that you should try before investing in more premium titles.
First Person Shooters
1. Counter-Strike: Global Offensive
For a long time, CS: GO had to be kept off the list of free Mac games because it wasn't a free-to-play title. However, being one of the most popular eSports titles in the world, it finally went free back in 2018. And it's about time that you play this game if you haven't already. I doubt it needs an introduction to anyone, but basically, there are two teams: Counter-Terrorists and Terrorists, each duking it out to win rounds.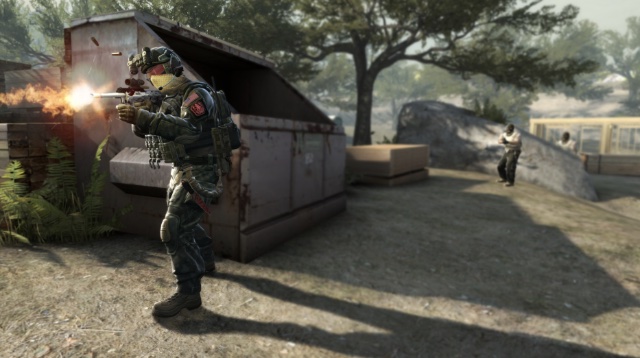 You can play bomb scenarios, hostage rescue, and others. Plus, there's a huge community of players making fun new maps to play all the time, and you can make your own maps as well. If you have ever played Counter-Strike Source or the OG Counter-Strike in the past, this game is definitely one to play on Mac.
2. Sniper Ops 3D
If you have a penchant for sniper games, you shouldn't miss out on Sniper Ops 3D. Packed in with over 200 challenging levels, this FPS game for macOS is what you need to go for a shooting spree. In this game, you have to don the role of a deadly sniper with the huge task of eliminating terrorists. To ensure you have the needed ammunition to unleash destruction on the enemies, it provides a wide range of weapons including sniper guns and rifles. Besides, you also get a chance to upgrade your weapons and cash in on plenty of rewards for completing the mission. Overall, Sniper Ops 3D is easily one of the best assassin games for macOS.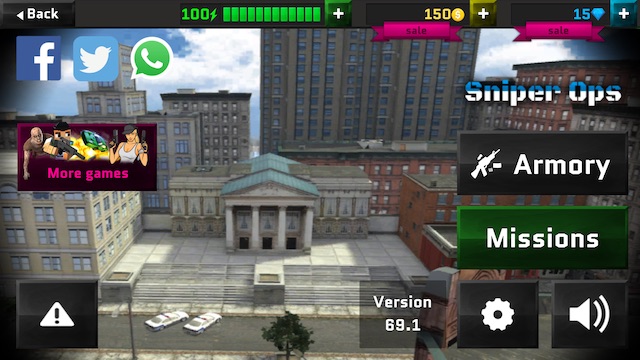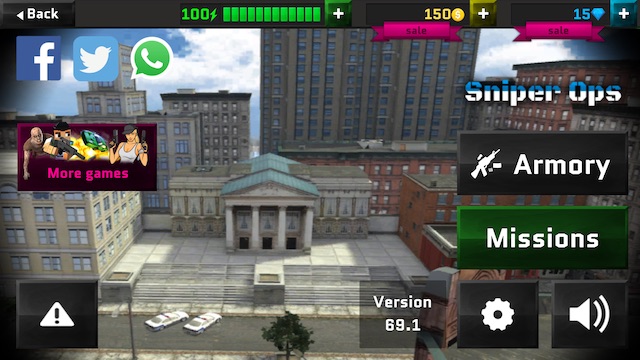 3. Paladins
Hi-Rez Studios' Paladins is a nearly identical Overwatch clone that is available on macOS. The game, much like Blizzard's Overwatch, allows players to choose a champion which is divided into four categories – front line, damage, support, and flank – and play with their friends to take down the enemy team. The game has three different game modes and a large champion pool, boasting a variety of champions with vastly different abilities and play styles.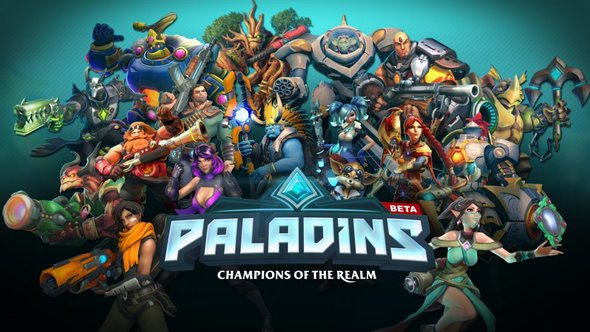 Along with the first-person shooter elements, the game lays a whole lot of importance on team play and strategy, with each match a little bit different than the previous. Much like Fortnite, Paladins is also a rather demanding game and won't run on low-end machines. Minimum requirements for Paladins on Mac include OS X 10.10 or above, an Intel Core 2 Duo 2.4GHz processor, 2GB of RAM, and a dedicated graphics card with 512MB of VRAM and Shader Model 3.0+ support.
I would have put Paladin much higher on the list, however, since it no longer works on macOS Catalina as Catalina doesn't support 32-bit code, it will no longer receive active updates. As a Mac user, I would suggest that you play this game as long as you can as it's a fun-filled adventure.
4. Team Fortress 2
The classic Valve shooter that popularized and inspired hero shooters like Overwatch, Team Fortress sees you choose a particular role, and commit to that by helping your team fight against another group of teams.
The game contains various game modes and fun classes. While the player base is not huge in comparison to how it was years ago, it still has its dedicated players, and will surely provide you with some matches upon booting it up.
Multiplayer Online Battle Arena (MOBA)
5. League of Legends
Possibly the world's most played game in the world, League of Legends is a multiplayer online battle arena game in which two teams of 5 players play against each other to take down the other team's nexus. The game boasts an insane champion pool, with over 137 champions, each having different abilities and play styles. The champions are divided into five primary categories, including marksman, mage, support, tank, and fighter, each of which plays different roles in the game.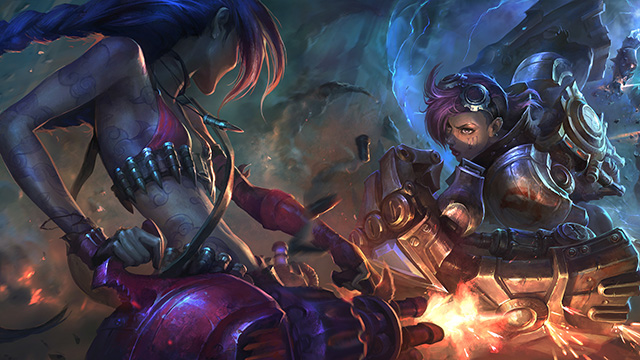 Since the game has a number of different champions and a ton of items, it has a steep learning curve, but if you find someone to help you out or watch a few YouTube videos about the game, you can get a decent head start over other newbies. The game has a number of different maps and game modes, however, the primary objective remains the same in each mode – destroy the enemy nexus. Riot Games, the developer, invests a lot of time and effort to constantly update the game and introduce new champions and rotating game modes, so you'll surely never get bored.
In order to run the game, you'll require a Mac running OS X 10.8.5 or higher, with a 2GHz processor, at least 2GB of RAM, and an Nvidia GeForce 8600M GT or better GPU. The game manages to run on Intel HD graphics as well, but the experience won't be as good as you'd expect. If you are looking for a free Mac game, this one is not going to disappoint you.
6. DOTA 2
DOTA 2 is another popular multiplayer online battle arena game that, in essence, is a lot like League of Legends. The sole objective remains the same, destroying the enemy's base, with the most important structure being the Ancient instead of the nexus. You can choose from over a hundred unique heroes with different play styles and once again, the game has a major learning curve to it.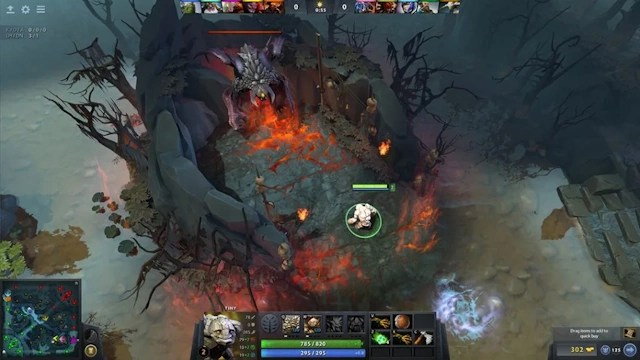 Unlike League of Legends, however, all heroes a free to play from the beginning and you don't have to grind for in-game currency to buy new heroes. DOTA 2 is also constantly updated which keeps it interesting for both new and old players alike. In order to run DOTA 2, you'll need a system running OS X Mavericks 10.9 or newer, with at least a dual-core processor from Intel, 4GB of RAM, and Intel HD 3000 graphics or higher. For both League of Legends and DOTA 2, you'll also need a fairly stable internet connection because both the games are quite fast-paced and split-second reactions go a long way in swaying the outcomes of matches.
7. Supernova
Set in a sci-fi universe, Supernova is primed for folks who have a liking for epic battles. As the entire universe is in the grip of deadly alien legions, humanity has no choice but to wage a massive war across the galaxy to restore peace. And to win the battle, they need an army of powerful commanders. Could you be one of them to lead the attack? Aside from indulging in nerve-wracking battles, you also get the opportunity to uncover some dark secrets along the way. Bear in mind, strategy plays a pivotal role in this MOBA game. So, never fail to choose tactical abilities to empower the role you want to play.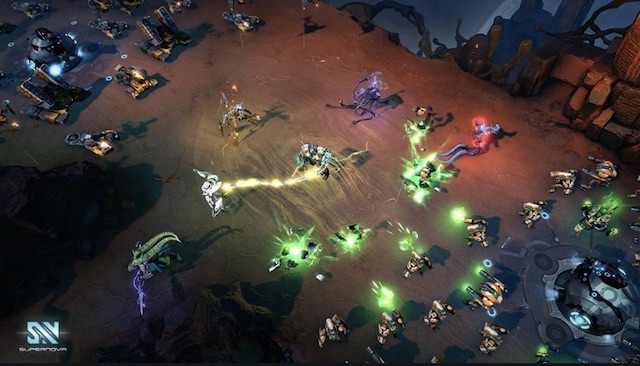 Massively Multiplayer Online Role-Playing Games (MMORPG)
8. Path of Exile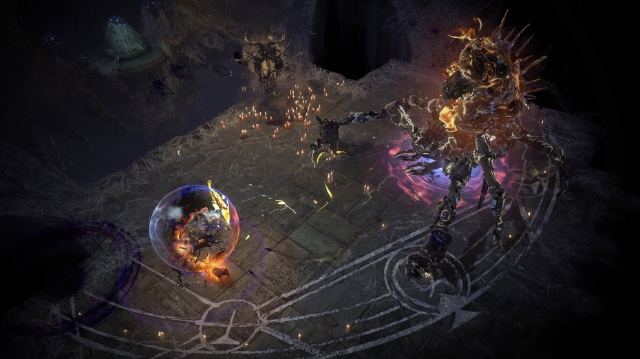 Path of Exile is an MMORPG for Mac that you should check out if you enjoyed playing Diablo 2 and Diablo 3. Many argue that Path of Exile is a better game than Diablo 3. That may be because it's similar to Diablo 2 in its somber setting and its relentless and unforgiving gameplay. It's a very complex game as well, which makes many gamers wary of getting into it.
However, if you enjoy complex MMORPGs and games that aren't aimed at casual players, Path of Exile might be the game you're looking for.
9. World of Warcraft
Another title from Blizzard that has made it to the list is the much-acclaimed World of Warcraft. The game, which boasts of one of the largest virtual open worlds ever created, is probably one of the most addictive games I've ever played. Players get to choose characters from a variety of classes and races which are divided between two warring factions, the Alliance or the Horde. Each class has its own specific play style and each race that qualifies for the class brings with it some of its own unique passives, giving players a variety of different ways in which they can choose to play the game.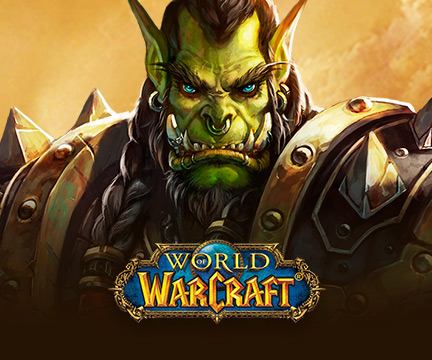 The game has immersive PvP and PvE elements, in which you can choose to fight alongside your faction to take down players from the other faction or join a guild to take down massive mythic monsters scattered around the large open world. The game is very engaging and has an amazing storyline which makes progressing in the game rewarding and entertaining. While World of Warcraft isn't completely free, you can play the first twenty levels of the game for free which will give you a fair idea about the game's mechanics. In case you like the game, you can choose to pay a small fee and continue playing past level 20.
To run the game on your Mac, you'll require a system running OS X 10.12, powered by an Intel Core i5-750M or better coupled with an Intel HD 530 or better, and at least 4GB of RAM. Since the game is so massive, you'll also need at least 70GB of free space on your system.
10. Lord of the Rings Online
Another great MMO that follows the storyline of the epic Lord of the Rings saga is, you guessed it, Lord of the Rings Online. The game, which is developed by Turbine, is perfect for fans of the LOTR franchise and takes the player on an amazing journey across Middle-Earth. Pretty much everything about the game is free and the game doesn't offer pay-to-win mechanics, but it does hide some premium features behind a small fee, which is quite justifiable since it offers so much for free.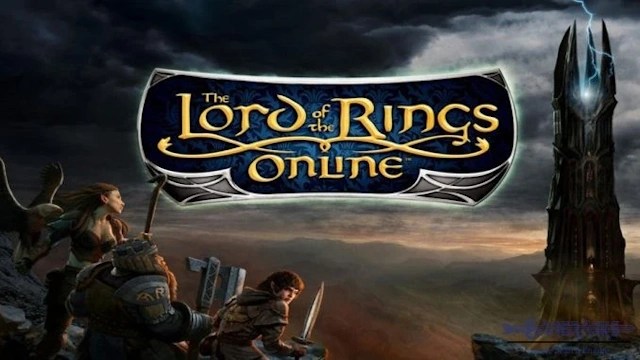 The game is pretty much like every role-playing game out there, you pick up a character and go on an adventure across Middle-Earth taking down enemies and making some friends in the process. In order to run the game on your Mac, you'll need to be running OS X 10.7.5 or newer, powered by an Intel Core i5 processor, at least 2GB of RAM, and Intel HD 3000 graphics or better. The game will also require at least 25GB of free hard drive space for installation.
11. Pixel Starships
As I have always relished the spaceship management game, I'm glad to include "Pixel Starships" in this coveted roundup. Set in an 8-bit huge online universe, the game offers full freedom to build amazing starships. And with a plethora of aliens, races, and factions to encounter, it keeps the intensity alive. For sheer domination over rivals, you can forge an alliance with your friends and other players from around the world.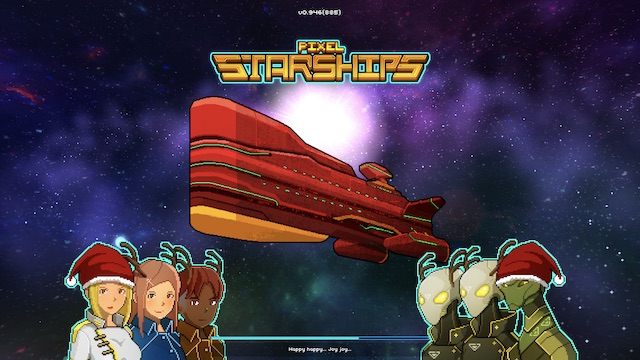 Apart from decimating enemies and winning battles, the game also offers plenty of opportunities to explore the amazing planets and unravel the hidden secrets of space. Long story short, if spaceship management is your thing, you would love having a go at this massively multiplayer online role-playing Mac game.
12. EVE Online
Another complex and rather daunting MMORPG that you can play for free on your Mac is EVE Online. The game wasn't included on this list earlier, but it has recently received new updates and 64-bit support, making it a better contender to be on this list.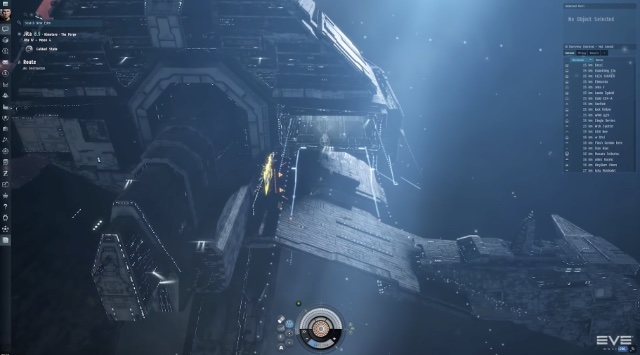 EVE Online offers a space sandbox for you to play in and do pretty much anything you like. Do you want space battles? You got it. Or maybe you want to be neutral and only trade with other planets. Well, you can do that as well. It's not the easiest game to learn, but it offers nice pay-offs if you take the time (or pay to get some upgrades).
13. Runescape
A high-fantasy world MMORPG, and one of the longest-running free-to-play MMORPGs as a whole. Players can take part in exploring an ever-changing living world, where new challenges and quests await.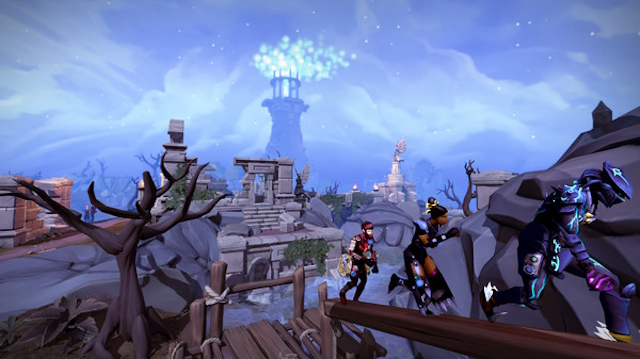 Runescape's player base is still active, giving players ample time to go through the experience, make friends, and take part in an epic journey.
Real-Time Strategy Games
14. Starcraft II
If you like strategy games more than anything else, then you'd probably enjoy Starcraft II. Another one of Blizzard's highly-acclaimed titles, Starcraft II is a military science fiction-based real-time strategy game in which players wage an intergalactic war. The game has an epic story campaign, one of the best multiplayer modes in the genre, and collaborative co-op missions.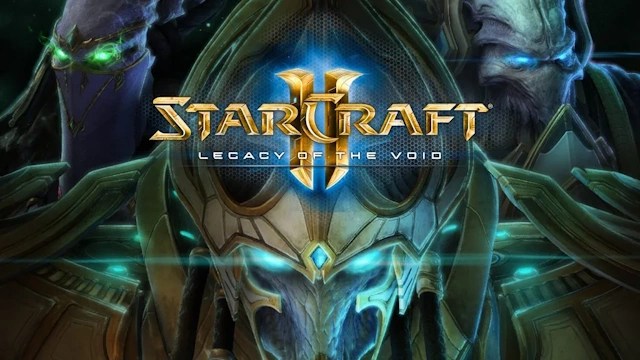 While the game isn't completely free, its Wings of Liberty campaign is completely free and will give you a fair idea of the game. Once you get a hang of the game in the campaign, you can also play unranked matches against opponents or take down AI without paying a dime. You can even unlock ranked mode by completing 10 first wins of the day in unraked or versus AI, which is a small price to pay for so much free content.
On top of that, the game also offers three commanders for free in their entirety, with all other commanders available for free up till level 5. To run the game you'll require a system running OS X 10.11, an Intel Core 2 Duo processor, an Nvidia GeForce GT 330M or better, 4GB of RAM and you'll require 30GB of free space on your hard drive.
15. 0 A.D.
Developed by Wildfire Games, 0 A.D. is a free and open-source real-time strategy title that focuses on a historical war much like the Age of Empires. In fact, the game initially began as a total conversion mod concept for Age of Empires II: The Age of Kings and then took its own path to become a completely independent title. As you'd expect, the gameplay is quite a lot like Age of Empires, with players training an army and undertaking technology and combat research to take down opponents.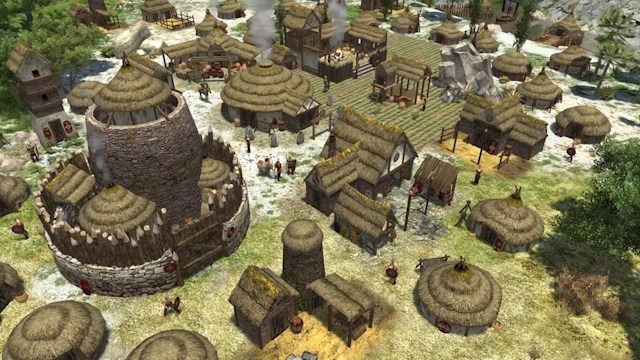 0 A.D. offers both single-player and multiplayer modes. In the single-player mode, players take down AI-controlled enemies, while in multiplayer mode you'll be facing other players in real-time combat. The game offers a total of thirteen ancient civilizations which have their own progression tree, their own unique armies, and different play styles. What's really great that the game will run on any Mac purchased after 2006, all it requires is for you to be running OS X 10.8 or later. It's one of the best free Mac games that you can play.
16. Kingdom Chronicles
Featuring story-driven gameplay with several twists and turns, "Kingdom Chronicles" is the sort of strategy game that you will never get tired of playing. The game is set in the medieval time where you are up against an extremely greedy and smart villain. And unless you come up with the killer strategy to outsmart each of his moves, you won't have your way. It demands you to be great in multiple aspects like building, researching, trading, and of course fighting. But bother not; the special magic skills can help you get the better of your rival and even save the kingdom from annihilation.
Turn-based Strategy Games
17. Battle for Wesnoth
Looking for some Civilization VI-like strategy action game on your Mac? While Civ VI isn't available for free, Battle for Wesnoth is a turn-based strategy title that you should definitely check out on macOS.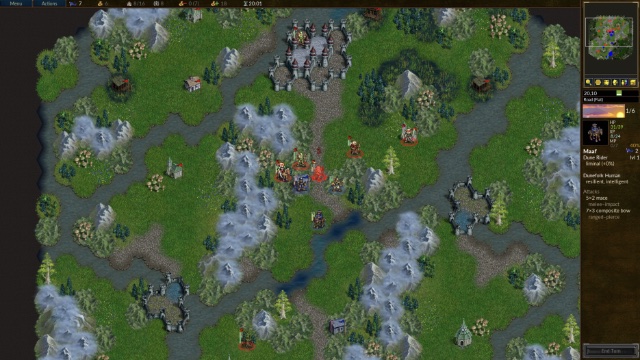 The game features 16 campaigns that you can enjoy in single-player mode and also comes with 46 multiplayer maps if you're looking to get your game on with other players over the internet. There's also a huge community attached to the game which has a ton of user-made content that you can explore as well.
Card-Based Strategy Games
18. Hearthstone
If you're a fan of card-based strategy games, you should definitely give Hearthstone a shot. The game, which features cards based on characters from the World of Warcraft universe, has been developed by Blizzard and supports cross-platform play. Much like other card-based strategy games, the game utilizes a turn-based mechanism in which two opponents compete with each other using their decks of 30 cards along with a selected hero.
Unlike other Blizzard games on this list, which are free to a certain extent, Hearthstone is completely free on all platforms and you can easily transition between your Windows, Mac, iOS, or Android device using the same profile. The game features cards that are based on a total of 9 classes and all classes have their own unique cards and abilities. It's honestly a whole lot of fun and if you've ever played a card-based game before you'll feel right at home with Hearthstone.
In order to run the game you'll require a system running OS X 10.10 or newer, powered by at least an Intel Core 2 Duo processor, an Nvidia GeForce 8600M GT graphics card or better, at least 2GB of RAM, and a decent internet connection. Most of my time is spent on Hearthstone and I consider it to be one of the best free Mac Games of 2022.
19. The Elder Scrolls: Legends
Much like Hearthstone, The Elder Scrolls: Legends is also a card-based strategy game that follows the same underlying mechanic of other 1v1 turn-based card games. However, unlike Hearthstone, which is based on characters from the World of Warcraft universe, The Elder Scrolls: Legends is based on characters from the Elder Scrolls universe. So if you're a fan of any Elder Scrolls game, you'll be familiar with most of the cards in-game.
The game is completely free to play but offers some in-app purchases and a trading system that will allow you to get a better deck of cards more quickly. It offers several game modes, allowing players to play on their own against an AI or play against other players in real-time. In order to run the game, you'll require a system running OS X 10.8 or later, powered by an Intel Core 2 Duo processor coupled with 2GB of RAM and an Nvidia GeForce 8600M GT graphics card or better. You'll also need a decent internet connection so that you don't lose any multiplayer games because of random disconnecting or lag.
20. Epic Cards Battle
Whether you are a pro or a newbie, you would love to play this game with your friends and loved ones. With three types of cards like creature, spell, and trigger and as many as six factions including shrine alliance, hell legion, nature force, dynasty rising, dragon descendants, and Fanstiya empire, the game has got you fully covered. Not to mention, it also boasts multiple PVP modes and real-time match-making to rev up the whole affair. And if you have a penchant for personalization, there is an option to customize cards as well. But one of my top picks of this card-based strategy game for macOS is the boatload of daily missions along with the lucrative rewards that kind the whole temp alive.
Casual Games
21. OpenTTD
If you're like me, you probably pine for old classic games. And Transport Tycoon Deluxe is one such game that was all the rage back in the 90s. Well, OpenTTD is an open-source remake of the game. Basically, you are a business person who has to earn money by transporting people and cargo via boats, ships, planes, etc. Every time you succeed in moving people or cargo from one place to another, you earn income to research better transportation methods and build your empire.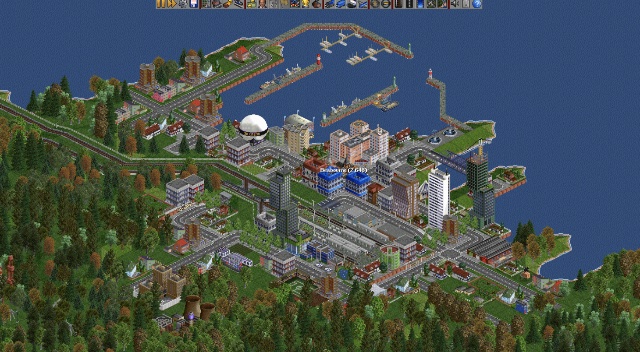 The game starts off in 1950 and goes all the way to 2050, which means there are plenty of technologies to research and use. Plus, OpenTTD brings bigger maps, improved AI, and more. It even features a multiplayer mode that supports up to 255 players!
22. Spelunky
If all of the aforementioned games seem a bit too intense for your taste, you can play Spelunky. It is a free-to-play indie-adventure game in which you'll control an unnamed adventurer/ explorer known as the Spelunker and explore the underground tunnels to gather all the treasure you can lay your hands on. While it may sound a bit too easy, the game has a number of traps and enemies that you'll have to take down while hunting for the treasure.
All the levels are randomly generated so the game remains interesting for a long time, however, it may get a bit frustrating as you'll have to begin from scratch every time you die in a level. Thanks to its old-school design, the game barely requires any processing power to run, which means that it can easily run on older Mac devices. The game is completely free from start to finish, with no hidden charges whatsoever.
23. OLDTV
Another great game for casual gamers which will keep you entertained for quite a while is OLDTV. The game has a very simple backdrop – you play as a gifted child who switches through every channel on an old TV. The game tests your focus and mental ability, providing challenges one after the other.
Since the game primarily requires players to solve a bunch of puzzles, I'm not going to spoil it by going too much into details, but I'd highly recommend it to everyone who likes a decent challenge from time to time. However, since the game has a lot of flashing screens and the gameplay depends on a player's ability to differentiate colors, it isn't recommended for anyone who's prone to epilepsy or any form of color blindness. In order to run the game, you'll require a system running OS X 10.7 or higher, with at least a 1.80GHz processor, 2GB of RAM, and any video card with 512MB of VRAM.
24. Word Connect Fun!
How about training the brain to think faster and enhancing vocabulary while playing light-hearted word games? "Word Connect Fun" is a cool word game that you would enjoy playing during your free time. The concept of the game is quite straightforward. Simply swipe the letters to create words and build all the words to complete each level. As it doesn't impose time limits, you can go at your own pace to finish each level. And if you ever get stuck somewhere, you can always ask your friends or loved ones for help.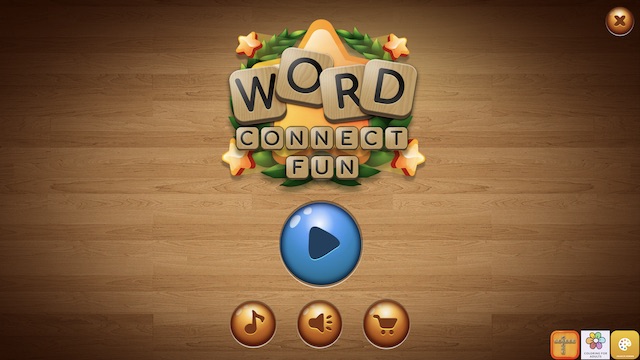 25. Township
City-building games are one of my hot favorites on mobile devices. So, I thought it would be nice to include one of them in this lineup as well, especially for the folks who like to be a real-estate tycoon in reel life. A great mix of city-building and farming, Township is a treat to play for both killing hours of free time and destressing the choking mind.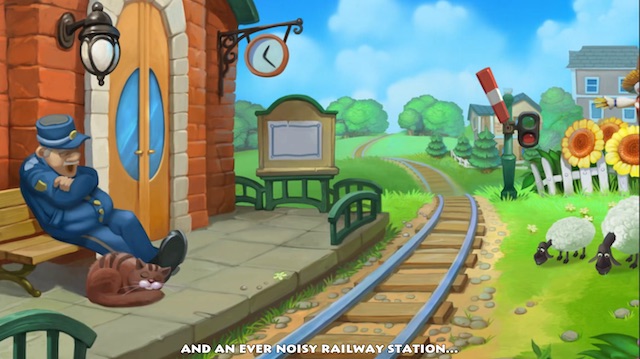 As for the gameplay, it's all about creating your dream town with all the modern facilities such as big restaurants, glittering cinemas, great schools/colleges, and advanced hospitals. Plus, you also have to ensure everyone has a good job and leads a happy life with no problems whatsoever. For casual gamers, this is one of the best free Mac games.
---
Load More