Face Swapping pictures are the new trend on social media and it's about time you get into the action as well. Face swap is basically interchanging your face with another person in the photograph and it mostly results in hilarious pictures but only if you do it right. For that, you need the best face swap apps available for your Android or iOS device. So, cutting to the chase, here are 6 cool face swap apps to make your photos hilarious:
1. Face Swap Live
Face Swap Live is unarguably the best face swap app available, as it lets you swap faces with your friend in real time. It's simple, all you need to do is bring you and your friend in the camera frame and the app shows your faces interchanged in real time, which is unlike most apps that use static images. Moreover, the app even lets you record videos with your faces swapped. However, you and your friend should fit perfectly in the camera viewfinder for the swapping to work.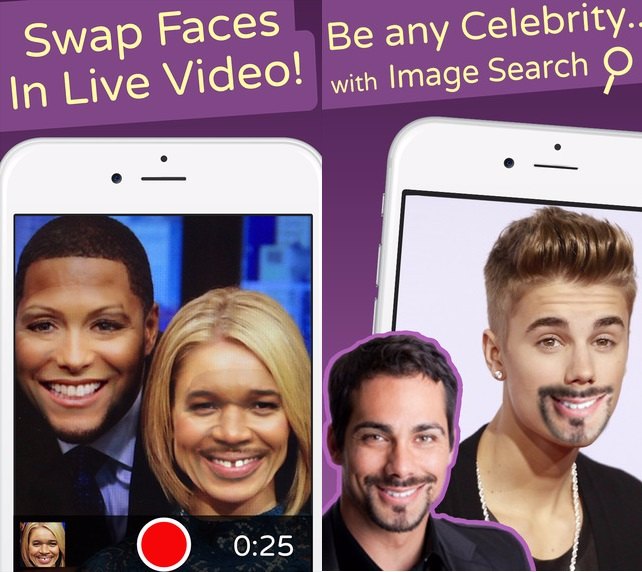 Other than the face swap feature, it also lets you add cool photo filters to your solo selfies. For instance, you can mix up your face with any celebrity or a kid to create a very funny picture or video. Face Swap Live is currently available only for iPhone but the developers have promised an Android version of the app soon.
Install: iOS (Free Lite, Paid $0.99), Android (Coming Soon) 
2. Face Swap Booth
If you want a storage of faces you can swap around anytime you want, Face Swap Booth is the app to install. The cool face swapping app lets you add faces, which you can manually add or let the app auto detect it. You can use these different faces to swap around different people and have fun. Moreover, you can even swap your face with pre-loaded celebrity faces in the app.
Other than that, the app also brings advanced editing tools, funny face masks and more. Face Swap Booth is available in a free version but it's fairly limited, so you will have to make an in-app purchase of $2.99 for the Premium version of the app to save unlimited photos, faces, remove ads and watermark, and more.
Install: Android (Free with in-app purchase), iOS (Free with in-app purchase)
3. MSQRD
We recently came to know that MSQRD has been acquired by Facebook and it's great news for all Facebook users because MSQRD is a brilliant app. While MSQRD is not necessarily a face swap app, it brings some hilarious masks to make it up for you.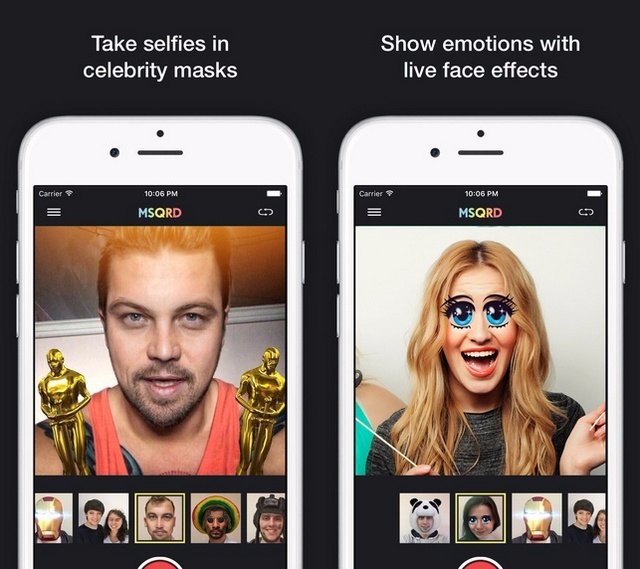 If you have used Snapchat's lenses, you will feel right at home with MSQRD. The app adds different animation masks to your selfie images and videos, which certainly make them a lot more fun. With Facebook acquiring the app, we are not sure if the app will continue to exist, so download it while you still can.
Install: Android (Free), iOS (Free)
4. Photo Face Swap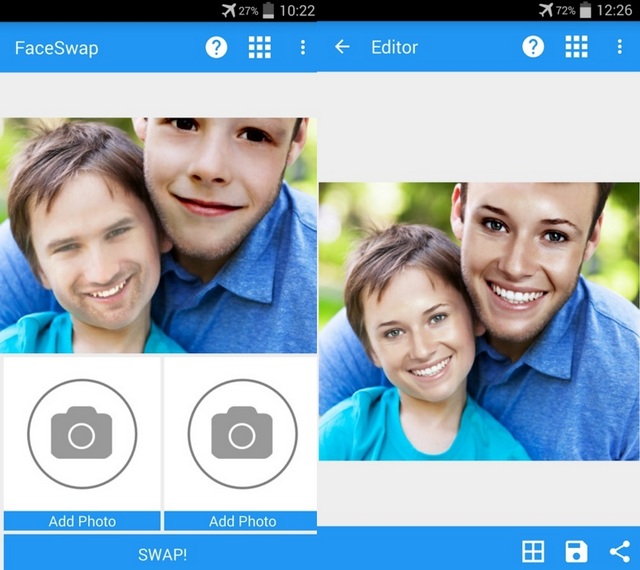 Photo Face Swap is another app that lets you swap faces in your pictures and while it's easy to use, the results depend on how well lit the pictures are and if your face is rightly aligned. So, our results were a hit and miss but we'll still recommend you to give this a shot, since the process of face swapping in the app is pretty hassle free. Moreover, it includes a Face Bomb Effect, which puts one face on all the people in a picture.
Install: Android (Free) 
5. MixBooth
MixBooth does not swap faces in your pictures, instead it mixes up two faces into one, which is pretty fun too. The app lets you add your photos and photos of people you want your face mixed with, to automatically detect faces and mix it up. You can even mix your face with faces of strangers or celebrities to see how you would like in someone else's skin.
Install: Android (Free), iOS (Free)
6. Face Swap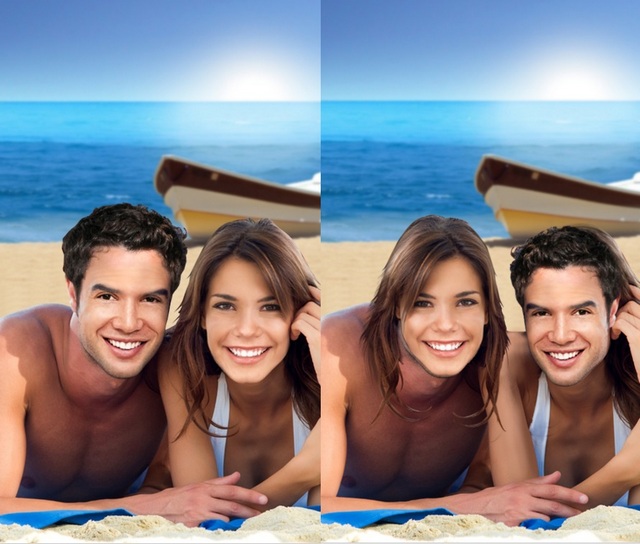 Face Swap is a simple app that lets you swap you and your friend's face with ease. The app includes auto detection of faces but it generally failed to work for us, so you will have to manually select the faces. If you can keep some patience and select the face properly, the face swap should come out great but if you are impatient like us, you will be disappointed by the results. And did we mention the annoying ads?
Install: Android (Free)
SEE ALSO: How To Get iPhone's Live Photos Feature on Android
Ready to have fun with these fun swap apps?
Honestly, not all of the apps work as well as we would like but if you are looking to join in on some face swap fun with your Android smartphone or iPhone, these are the apps to install. So, give these apps a try and do let us know, if your results were funny enough. Have fun!