Apple recently released three new iPhones, and true to form, all of them are insanely expensive, even by Apple standards. The iPhone XS Max is the biggest, most expensive model that starts at $1,099 in the US and goes right up to $1,449 for the top-end variant. As if the astronomical price-tags weren't bad enough, they come with glass on the back to facilitate wireless charging, but that only makes them even more vulnerable to damage in case of accidental drops. So to help you save your phone from meeting a tragic end, we are bringing a list of the 7 best clear cases that you can buy for the iPhone XS Max:
Best iPhone XS Max Clear Cases You Can Buy
Note: We will keep updating this list with new iPhone XS Max clear cases and covers, so make sure to check back for new cases.
1. OtterBox Traction Series Case for iPhone XS Max
Otterbox makes some of the best cases for smartphones, and its Traction series offers eye-catching clear cases that show off the phones while providing some much needed protection at the same time. The case featured here brings a splash of color along the raised, protective bumper that's soft to touch and offers extra grip. It is an ultra-slim case that the company claims passed more than 24 tests over 238-hours to earn the OtterBox Certified Drop+ Protection seal. It's available in a number of colors including Red, Navy, Black and Blue.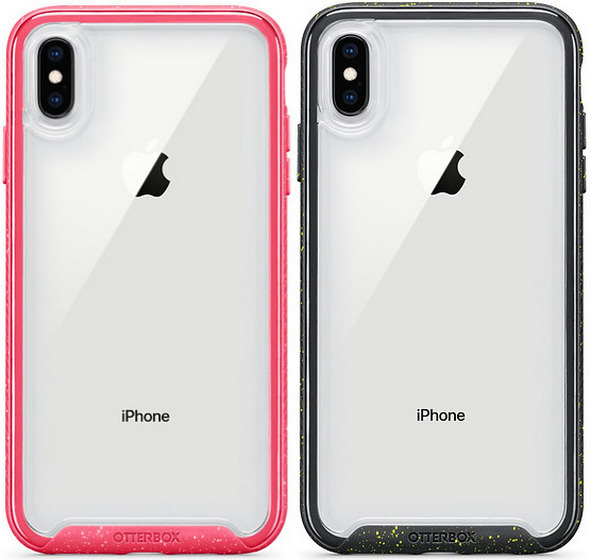 Buy From Apple: $39.95
2. Spigen Ultra Hybrid Clear Case for Apple iPhone XS Max
The Spigen Ultra Hybrid Case brings a combination of protection and lightness. It features a thick bumper which wraps around the smartphone to provide an all-around drop protection. At the same time, it also features a thin but strong clear back to prevent scratches and scuffs. Together they provide ample protection while keeping the weight down. If you want a thin but strong case from an established brand without paying an arm and a leg, this is as good an option as any.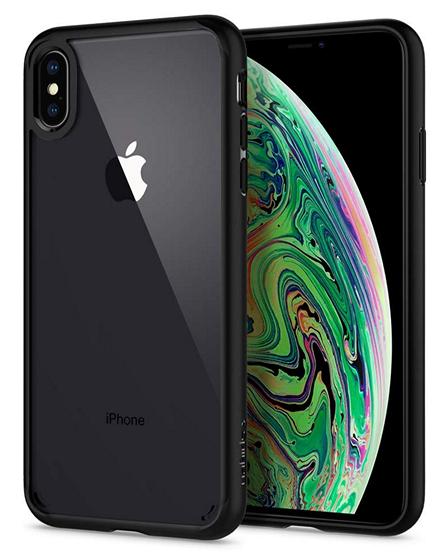 Buy From Amazon: $12.99
3. Caseology Waterfall Series Clear Case for iPhone XS Max
Caseology is yet another well-known name in the industry, and its waterfall series, true to its name, offers ultra thin transparent clear covers with minimal bulk. This particular unit here is a durable, scratch-resistant clear cover that's made with flexible TPU material for a clear, minimalist look. It also comes with Military-Grade protection and offers increased shock absorption as part of what the company calls its 'Air Space Technology' design.
Buy From Amazon: $10.99
4. ESR Slim Clear Soft Case for iPhone XS Max
The ESR Clear case for the iPhone XS Max is one of the thinnest cases on this list at only 1mm of thickness. It's made out of soft TPU with Air-Guard corner design for better protection of the phone's glass back. The case also comes with a raised edge to protect the iPhone XS Max's camera and screen from scratching. The most interesting feature, however, is the microdot pattern that will prevent the clinging "wet look" that develops after prolonged usage.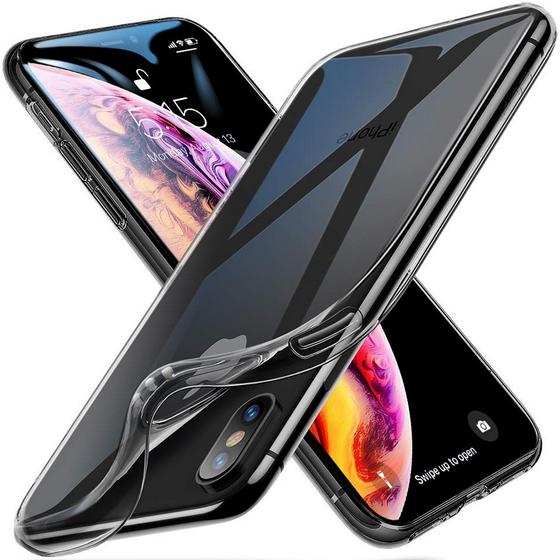 Buy From Amazon: $10.99
5. Comsoon iPhone XS Max Clear Case
The Comsoon iPhone XS Case offers a clear, thin and lightweight package that provides ample protection, thanks to reinforced extra bumper protection at four corners for drop absorption. It also features raised lips which prevent both the screen and camera lens from brushing up against any flat surface, thereby preventing scratches. The case is made of soft and transparent TPU material which is durable and should absorb minor shocks.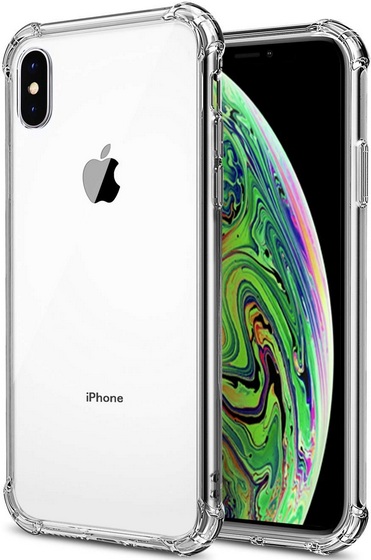 Buy From Amazon: $8.99
6. Trianium Clarium Case for Apple iPhone XS MAX
The Trianium Clarium Case for iPhone XS Max is a slim, transparent and protective case that's made from premium TPU material. It offers two layers of protection: a shock absorbing, scratch resistant bumper that protects against drops and other impacts, and a solid, durable polycarbonate backplate that provides long-lasting protection from scratches, scrapes and every day wear-and-tear. The case also comes with a lifetime warranty from Trianium.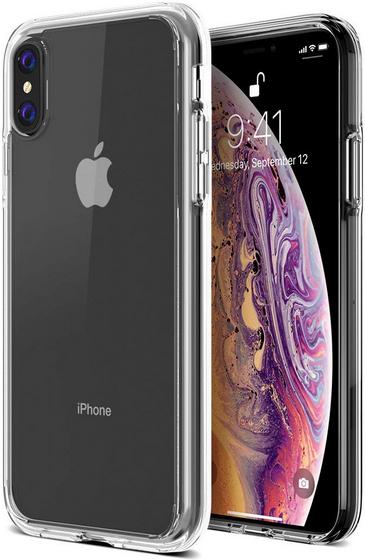 Buy From Amazon: $8.99
7. Miracase Ultra Hybrid Case Cover for iPhone XS Max
The Miracase Ultra Hybrid Case is a durable and impact-resistant case that comes with anti-scratch properties to keep your iPhone XS Max free from scruffs and bruises. It also comes with reinforced Air Cushion technology in all four corners for enhanced drop-protection, as well as long-lasting clarity with resistance to yellowing. It also comes with a thickened edge-lip to protect the screen and camera from coming in direct contact with hard surfaces.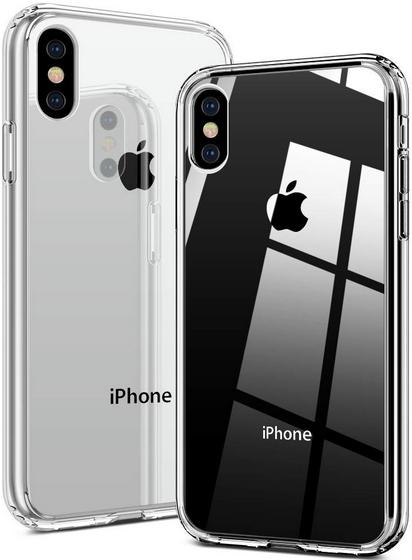 Buy From Amazon: $9.99
SEE ALSO: 10 Best iPhone XS Max Screen Protectors That You Can Buy
Protect Your iPhone XS Max with These Awesome Clear Cases
The clear cases listed above allow you to show off your brand spanking new iPhone XS Max while still providing some much-needed protection. While they'll never be able to offer the same level of protection as big, bulky, rugged cases, it's a compromise you'll have to make if you want everyone to know that you've shelled out over $1,000 for your latest acquisition. So go ahead, pick your favorite from our list and let everyone see that you're using the coolest, most desirable gadget in town.