Camera quality has become a defining feature of a good smartphone, as after a price point, the performance of a smartphone doesn't really matter as all the smartphones are equally powerful. The quality of smartphone cameras is also very important for users as they have become the primary tool people use to capture and share the fleeting moments of their lives. That's why one of the first things that people consider before buying a new smartphone is its camera quality. If you do too, and you are looking for the best camera phone that your money can buy, you have come to the right place. In this article, we are going to list the 11 best camera phones under 50000 INR you can buy:
Best Camera Phones Under 50000 INR (December 2018)
1. Google Pixel 2
If you are looking for the best overall camera performance out of a smartphone, Google Pixel 2 is your clear choice. What makes Google Pixel 2 camera the best in the business is the fact that it is just so easy to use and obviously, its ability to take some amazing shots in any lighting condition. You don't have to configure anything or go into manual mode to take great pictures. All you need to do is point the camera and shoot, and in 9 out 10 cases, the phone will capture amazing images. I have been using the Pixel 2 since the day it launched, and I am still constantly amazed by its camera quality. I am especially in love with its Portrait Mode. In an era when smartphones are packing triple-camera modules, Google makes the portrait mode shots possible using just a single sensor, and that is amazing.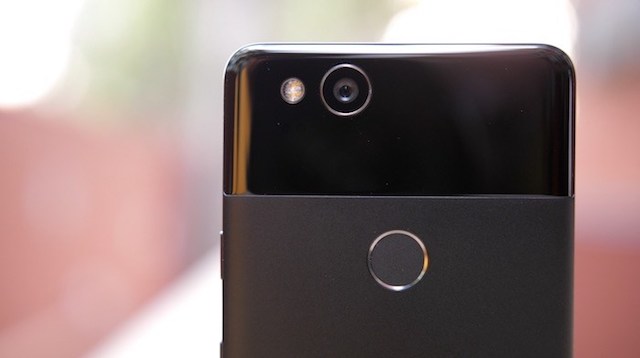 That said, a smartphone is not all about the camera and if you are buying a smartphone, you should know what else you are getting with it. Well, apart from its outdated design choices, everything that you are getting with the Pixel 2 is phenomenal. The best part about using the Google Pixel 2 apart from the cameras is its software. You are getting vanilla Android experience just the way Google intended it to be. You are also the first to receive new Android and security updates. The only con that I can think about this phone is its design, as it features huge top and bottom bezels which might irk some users. However, if you can get past the design, you are getting a great smartphone with even greater cameras.
Other Specifications: Snapdragon 835 chipset, Adreno 540 GPU, 4GB RAM, and 64GB internal storage.
Buy From Amazon: ₹47,800
2. OnePlus 6T
The OnePlus 6T is definitely one of the best camera phones under Rs. 40000 that you can buy. The phone comes with a 16MP + 20MP dual rear camera set up that, on paper, sounds pretty much the same as the OnePlus 6, but thanks to software improvements, performs slightly better than the OnePlus 6. Photos from the OnePlus 6T turn out great in good lighting conditions with ample detail and nice, natural looking colors. Plus, even in low light, the phone manages to take decent photos with less noise and quite a bit of light. Plus, the rear camera comes with EIS + OIS resulting in better low light images, and more stable videos.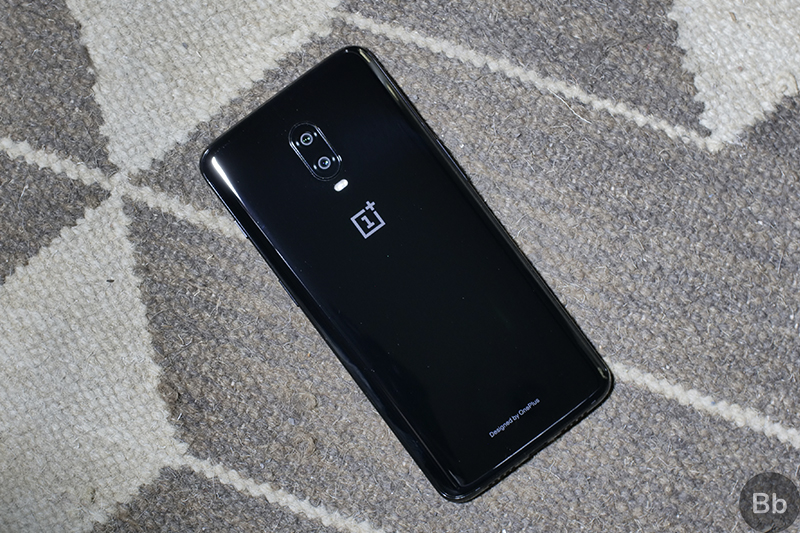 On the front, the OnePlus 6T packs in a 16MP selfie camera with EIS and that too is a pretty solid performer. Selfies taken with the OnePlus 6T are quite impressive, and have ample detail and light, regardless of whether you're shooting in good lighting conditions or in low light. There's a portrait mode on both the front and the back on the OnePlus 6T and it's good enough. The bokeh is nice and soft, and edge detection is usually on point, so you can take impressive looking portrait shot with the OnePlus 6T.
OnePlus 6T Camera Samples
Buy the OnePlus 6T from Amazon (starts at Rs. 37,999)
3. Galaxy A9
Samsung's recently launched smartphone, the Galaxy A9 is the world's first phone to have quad rear cameras and it's definitely one of the best camera phones under 50000 INR that you can buy. The phone comes with n 8-megapixel wide-angle lens, a 10-megapixel telephoto lens with 2X zoom, the 24-megapixel primary sensor, and lastly a 5-megapixel depth sensor. The cameras here are pretty solid, and in good lighting conditions you'll get some pretty great colors, however, they do lack in details a bit… that said, it's not like there's an absolute lack of details in pictures from the Galaxy A9. Plus, with the variety of lenses on offer, you can take incredible shots in a plethora of shooting conditions. It's definitely a very versatile camera phone, even if it's not the outright best camera phone in the price range.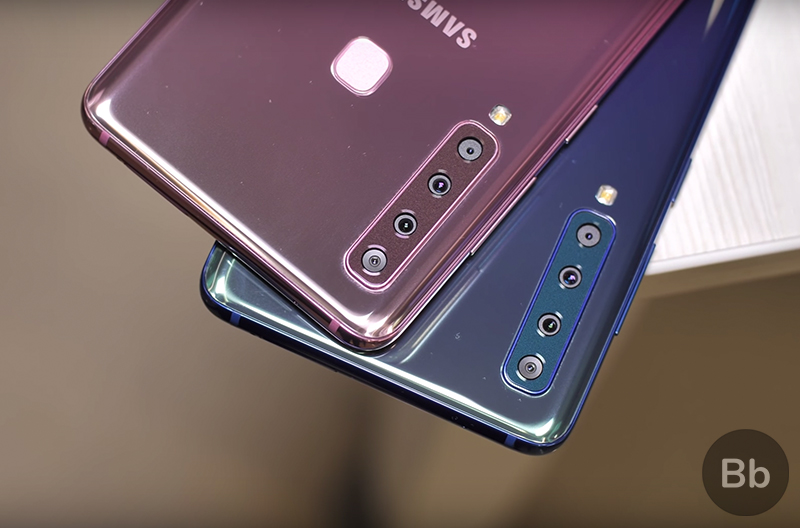 On the front, the Galaxy A9 features a 24MP selfie camera and while it usually takes good photos, especially in good lighting conditions, it's not a very reliable one. So, if you're looking for the best camera phone under Rs. 40000 that'll let you take a bunch of aesome Instagrammable selfies, the Galaxy A9 shouldn't be your first choice, but if you're looking for a camera phone that will have you covered for a variety of shooting situations, this is one phone that covers almost all the bases.
Galaxy A9 Camera Samples
Buy the Galaxy A9 from Amazon (starts at Rs. 36,990)
4. Huawei Nova 3
Huawei is known for making smartphones with great capabilities and their latest offering the Huawei Nova 3 is no exception. In fact, it's the only phone on this list which not only packs a dual camera at the back but also at the front. Talking about the camera specs, the primary camera packs 16 MP (f/1.8) regular sensor along with a 24 MP (f/1.8) monochrome sensor. I have always loved the monochrome sensors on the Huawei phones as not only they improve normal photography, they also allow you to take some amazingly beautiful black and white pictures. Moving to the front, the Nova 3 brings a 24 MP + 2 MP dual camera which should be amazing for selfies.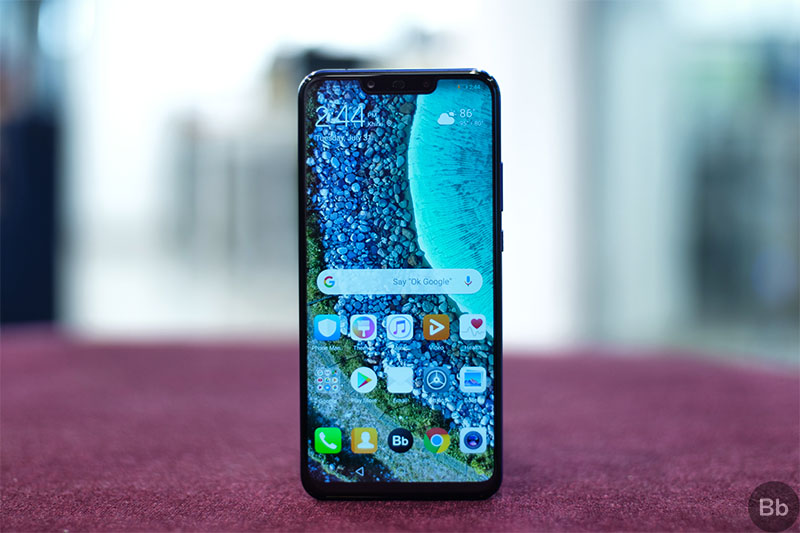 In our testing, we found that the cameras can take some amazing photos. I mean the color reproduction was on point and there was almost no noise even when zooming into the photos. The cameras also seem to bring good dynamic range as even the objects in the dark retained quite a lot of detail. As I mentioned above, the black and white photography on this smartphone is unmatched and if you are someone who enjoys this feature, the Nova 3 is a clear choice for you. The selfies also came out to be really great, so I can certainly say that the Huawei Nova 3 is one of the best camera phones in this price point.
Other Specifications: Huawei Kirin 970, Mali-G72 MP12 GPU, 6GB RAM, 128GB internal storage and ultra-sonic fingerprint sensor.
Huawei Nova 3 Camera Samples
Buy from Amazon: ₹34,999
5. LG G7+ ThinQ
The LG flagship smartphones are always one of the best camera phones on the market and their LG G7+ ThinQ is one of the best camera phones that you can buy in under INR 50000. The smartphone is packing 16 MP + 16 MP dual camera at the back which can take some amazing photos. I love that LG is sticking to its guns and still keeping the secondary lens as a wide angle lens and not a telephoto lens as the wide angle lens is much more useful in my opinion. While most of the smartphones have become smart enough to apply the bokeh effect with software, the wide angle shots are not something you can replicate with software. You need to have a supporting hardware for that and LG G7+ ThinQ has that.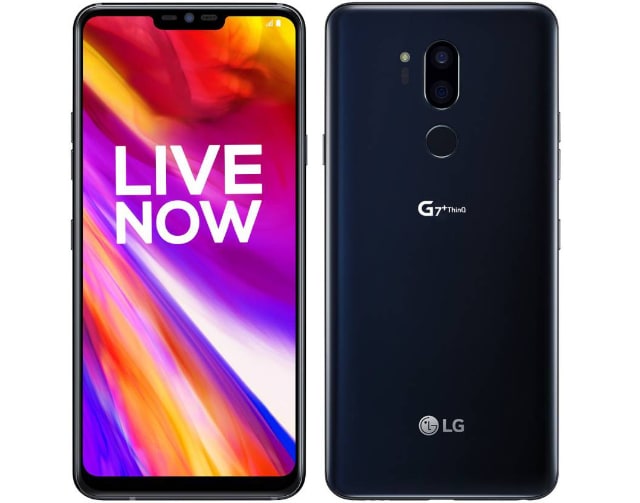 I also love the 8 MP front-facing camera on this device as it can take some amazing selfies. Apart from the cameras, the smartphone brings everything else which makes this the only true 2018 flagship device on this list. The LG G7+ ThingQ is packing a beautiful 6.1-inch Quad HD+ display which is being protected by Gorilla Glass 5. Moreover, the smartphone is IP68 dust and water resistance which is something that is missing from many of the smartphones on this list. LG G7+ ThinQ is bringing one of the best smartphone cameras on the market along with 2018 flagship-level construction and hardware specs. You should definitely try it out.
Other Specifications: Snapdragon 845 chipset, Adreno 630 GPU, 6GB RAM, and 128GB internal storage.
Buy From Flipkart: ₹39,990
6. Samsung Galaxy A8 Star
The Samsung Galaxy A8 Star is one of the best camera phones out that you can buy in 2018. The smartphone packs a dual-camera sensor at the back with a 24 MP primary sensor and a 16 MP secondary sensor, both with f/1.7 apertures. The smartphone is great for taking lowlight shots as it can take in much more light. The smartphone also captures ample details with very low noise. Even the 24 MP (f/2.0) camera at the front is able to take some exceptional selfies.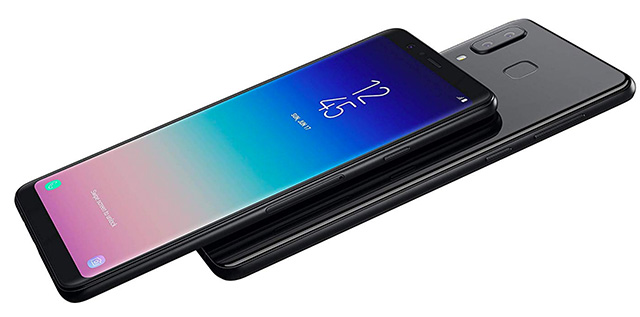 It's not all just about megapixel counts here as Samsung seems to have improved the image quality in the post-processing process. I guess years of producing great cameras in the Galaxy S series of phones is finally yielding some benefits to the lower-end devices. Apart from that, the phone comes with a big and beautiful 6.3-inch Super AMOLED screen which has a resolution of 1080 x 2220 pixels. Samsung has made the phone almost bezel-less and there's also no notch, which is a big plus. The display looks absolutely gorgeous and I have loved consuming media on it. While it's not the most powerful smartphone on this list, it is fairly capable and worth the mention on this list.
Other Specifications: Snapdragon 660 chipset, Adreno 512 GPU, 4/6GB RAM, and 64GB internal storage.
Buy From Amazon: ₹34,990
7. Asus ZenFone 5Z
Taking the second spot on the list is the latest flagship to enter the market, the Asus Zenfone 5Z. The device not only undercuts the OnePlus 6 when it comes to pricing, but also features a significanlty better camera setup. On paper, the Zenfone 5Z has a 12MP f/1.8 primary + 8MP f/ 2.0 wide-angle secondary camera setup on the back with PDAF, OIS and EIS which makes the camera both stable and snappy. The camera not only takes great pictures from the get go, but also has a very comprehensive pro mode to go along which will allow you to adjust even the most minute of details before you take a picture. However, the device does tend to over-sharpen images a bit, which creates a bit of noise in the end result.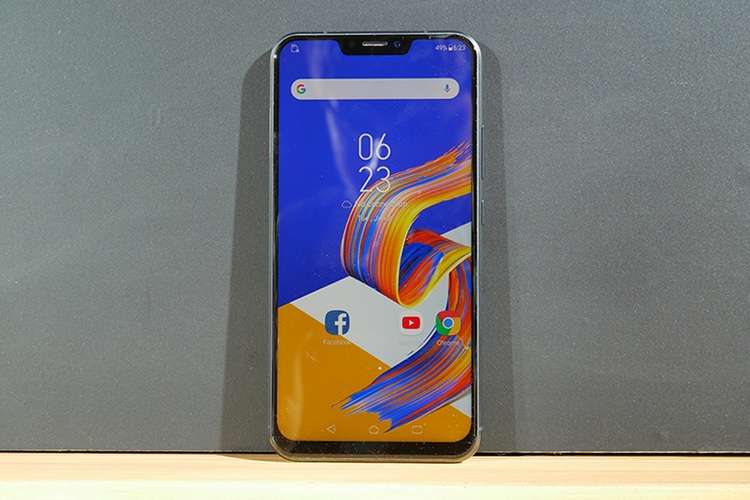 While the Zenfone FZ does have portrait mode, it's barely usable as the edge detection is pretty bad. We hope Asus can fix that in a subsequent software update. Up front, the Zenfone 5Z has an 8MP f/2.0 shooter with EIS which delivers great selfies and is also good for recording videos or making video calls as the video output is pretty stable. The front camera also has a portrait mode, but just like the rear cameras, it's barely usable. Another downside of the front camera is its low light performance, the camera isn't able to capture sufficient amount of light and the photos clicked in low light conditions turn out noisy and over exposed.
Other specifications: Snapdragon 845 chipset, Adreno 630 GPU, 8GB RAM and 128GB internal storage.
ZenFone 5Z Camera Samples
Buy from Flipkart: starts at Rs. 29,999
8. Honor 10
Another phone you can consider buying if you're looking for the best camera phone under Rs. 40000 is the Honor 10. The phone comes with a 16MP + 24MP dual rear camera set up, and unlike most other smartphones, the secondary sensor here is a monochrome sensor. The cameras on the Honor 10 take good photos in good lighting conditions, with great colors and details, and even in low light, the phone takes photos that are decent enough.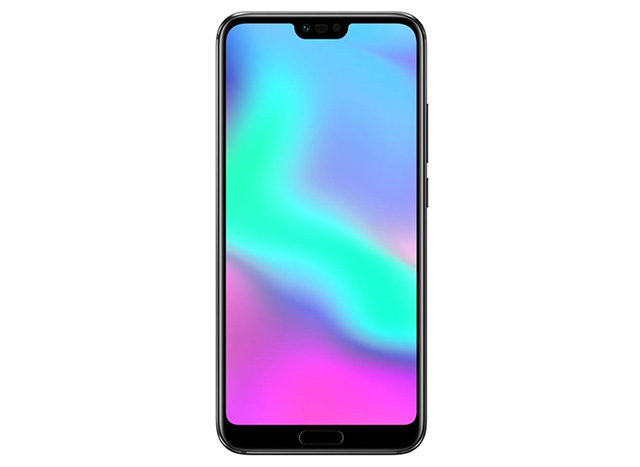 On the front, the Honor 10 comes with a 24MP f/2.0 selfie camera and just like most Honor phones, the selfie camera here is pretty good too. Photos from the Honor 10's front facing camera have a good amount of detail and are able to capture colors pretty well. Overall, the Honor 10 is definitely a phone you can consider buying in this price range.
Buy the Honor 10 from Flipkart (Rs. 32,999)
9. Samsung Galaxy S8
There's no denying the fact that Samsung Galaxy S series of smartphones pack incredible cameras and while their latest offering, the Samsung Galaxy S9 Plus, is priced a little above our upper limit (₹59,900), last year's Samsung Galaxy S8 or S8 Plus are not, and hence it has made the list. The Samsung Galaxy S8 brings a 12MP primary shooter with a f/1.7 aperture which cannot only take good shots in good lighting conditions but also brings incredible low-light performance.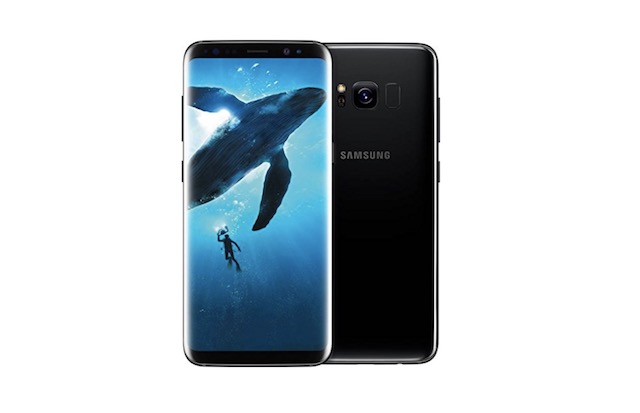 Thanks to its functional HDR mode, the dynamic range of the pictures is superb and hence the photos never lose any details even in the shadows. On the front, the Galaxy S8 Plus packs an 8MP autofocus sensor with the same f/1.7 aperture. The autofocus technology combined with its larger aperture size ensures that you get good looking selfies no matter the lighting conditions around you. In conclusion, the Samsung Galaxy S8 brings good camera performance and it still is one of the best camera phones under Rs. 50,000 in the market.
Other Specifications: Exynos 8895 chipset, Mali-G71 GPU, 4GB RAM, and 64GB internal storage.
Galaxy S8 Camera Samples
Buy From Amazon: ₹43,900
10. iPhone 7 Plus
No camera phone list can be complete without an iPhone in it and while we could not include the latest and the greatest iPhone because of our pricing constraints, we got the next best iPhone that Apple has on offer. The iPhone 7 Plus is a great overall smartphone and I love its overall in-hand feel and performance. However, the thing that excites me the most about this smartphone is its camera as it can take amazing pictures. As you might know, the primary camera on the iPhone 7 Plus brings a 12-megapixel sensor with six element lens and f/1.8 aperture. The sensor is accompanied by a quad LED true tone flash which manages its color temperature depending on the ambient lighting conditions.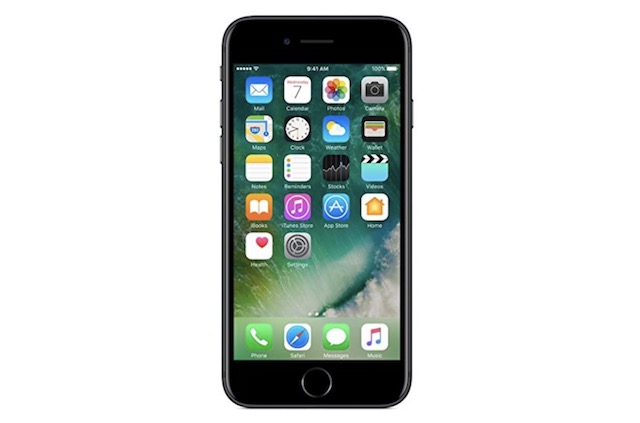 What all these things mean is that no matter where you are or what's the quality of lighting around you, you can take pictures which not only look great but also have a lot of detail. One more benefit of using the iPhone 7 Plus is that it is also capable of capturing RAW photos which is a good news for anyone who likes to do post-processing of their photos themselves. That said, the selfie shooter on this thing is not as good as the ones on some of the other phones on this list. So, if you take a lot of selfies, you will be better off with likes the Pixel 2 or Honor 10. However, if selfies are not your thing, iPhone 7 Plus will serve all your camera needs.
Buy From Amazon: ₹46,999
11. LG V30+
In my opinion, the LG V line of devices are always the most underrated smartphones of any year despite the fact that they pack some of the best cameras in the market. LG V30+ is a prime example of that and I can bet that most of you don't even consider this phone before making your next camera phone purchase decision. The LG V30+ brings a 16MP (f/1.6) +13MP primary dual camera setup with a 5MP front-facing shooter. But, don't be fooled just by the sensor's megapixel counts as more often than not, those numbers are highly deceiving. The best part about the LG V30+ camera is the secondary wide-angle lens which is not found on most of the smartphones. The wide-angle sensor lets you capture some really amazing nature shots which is something that is not possible with other phones on this list.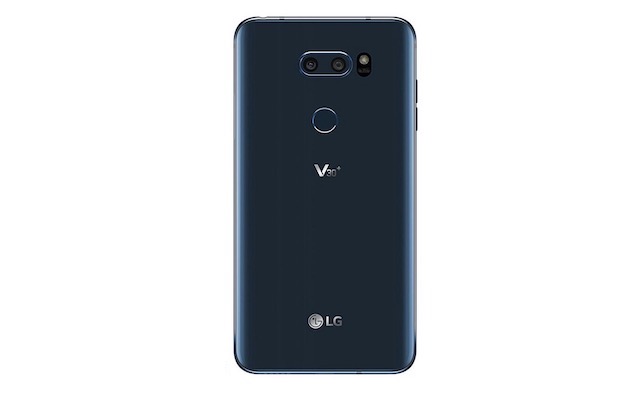 When it comes to the normal photography, the 16MP shooter with f/1.6 aperture shines as it can take really good low-light pictures. In normal lighting conditions, the camera takes nice detailed shots with one of the best color temperatures I have seen. That may have to do with the fact that LG V30+ packs in professional color grading tools to give each video and picture the best color quality that is possible through a smartphone camera. Overall, I can say that the LG V30+ bring a great camera experience with some novel features which are not found on any other smartphone. If you like what you read here, you should definitely check this phone out.
Other Specifications: Snapdragon 835 chipset, Adreno 540 GPU, 4GB RAM, and 128GB internal storage.
Buy From Amazon: ₹44,990
SEE ALSO: 7 Best Camera Phones Under 30000 INR You Can Buy
Buy These Camera Phones to Improve Your Smartphone Photography
That ends our list of the best camera phones that you can buy under INR 50,000. There are some great camera phones for everyone here. Read the entire list carefully to see which phone will meet your needs and then buy the same. Also, do share us which is your favorite camera phone by writing in the comments section below.