Wireless headphones may have the upper hand in terms of dealing with cable clutter and have become a preferred choice for enhancing the style quotient. However, the one department where they struggle to match up against the wired headphones is the pro-grade sound quality. In an age where everyone wants pair of truly wireless earphones, there is no substitute for the audio experience that premium wired headphones deliver. So if you have a rich taste in music and wish to listen to every subtle detail as intended by the recording artist, you will need an audiophile-grade headphone. Now, with Hi-Fi lossless audio support coming to Apple Music and Spotify soon, here's a list of the best audiophile headphones you can buy in 2021.
Best Audiophile Headphones You Can Buy in 2021
To meet various needs and keep the budget in check, we have listed the best audiophile headphones at different price points. If budget is not a constraint, you can get high-end headphones with all the bells and whistles for a high-fidelity experience. However, if you are on the lookout for comparatively affordable audiophile headphones, there are quite a few safe bets to choose from in the market. With that out of the way, let's take a look at our options.
1. SENNHEISER HD 800 S
If a premium build and top-of-the-line sound quality are what you want, the SENNHEISER HD 800 S HD 800S could be the answer to your needs. SENNHEISER is well-known for producing high-end headphones for pros, and the HD 800 S has everything to be called a great pick. Sporting an open-back and over-ear design, these wired headphones are comfortable to wear for hours on end.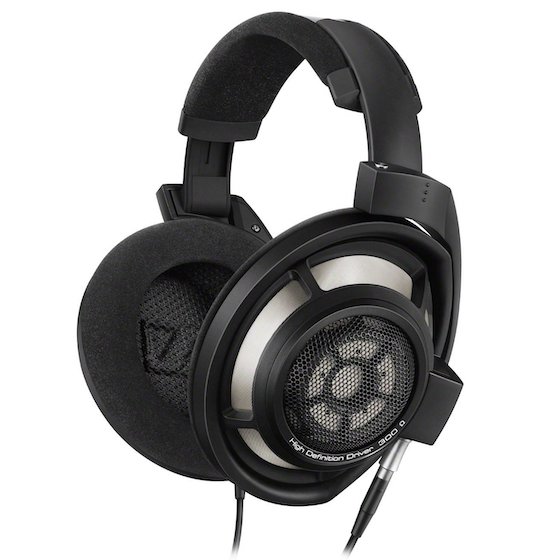 The ear cups are super comfy, allowing you to wear headphones for hours without feeling tired. Moreover, they are designed to detect sound waves to the ear at a slight angle in order to provide an immersive spatial listening experience. The powerful 56mm ring radiator transducers play a key role in delivering clear and crisp sound quality even while dealing with complex tracks.
Another feature that makes SENNHEISER HD 800 S stand out is the neat absorber technology that cuts down unnecessary frequency response peaks. Thus, you can hear every subtle detail in music while streaming Hi-Fi lossless audio. Though the almost $1700 price tag seems a bit on the higher side, you cannot go wrong with these audiophile headphones.
Pros: 
Open back and around-ear design is praiseworthy 
Powerful 56mm ring radiator transducers
Absorber technology reduces unnecessary frequency response peaks
Provides immersive spatial listening experience
Cons: 
The bass needs a little refinement at both highs and lows 
Quite expensive 
Buy from Amazon: $1,684
2. HIFIMAN Arya – Premium Planar Audiophile Headphones
If SENNHEISER HD 800 S claims to be one of the best audiophile headphones in the market, HIFIMAN Arya isn't behind either. In fact, Arya can go head-to-head against SENNHEISER's HD 800 S on most fronts. The highlight of this premium headphone is the planar driver that provides rich sound quality. It uses a nanometer thickness diaphragm to deliver clean and distortion-free sound.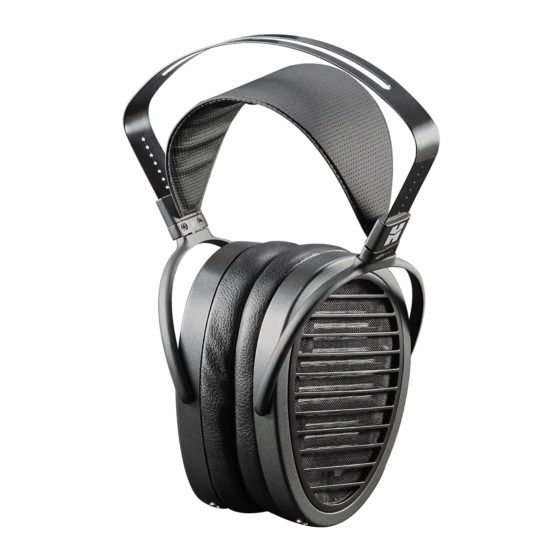 Another feature that puts HIFIMAN Arya ahead of the curve is the "Window Shade" system. It not only offers the essential safeguard to the driver against accidental damage but also makes way for a pretty handy open-back design. The soft earcups coupled with the well-thought-out open-back design make the headphones ergonomic.
The use of metal and rugged plastic has endowed HIFIMAN Arya with top-tier build quality. So, you can expect these premium audiophile headphones to last long. Now, taking everything into account, Arya deserves to be in the premium bracket courtesy of the great sound quality and modern "Window Shade" design that never fails to garner praise.
Pros: 
Modern "Window Shade" design boosts comfort level 
Well-built (metal and rugged plastic)
The planar driver provides premium sound quality
Nanometer thickness diaphragm enables it to offer clear sound consistently 
Cons: 
The highs may not feel sharp on some tracks
Needs to cut down some weight 
Amazon: $1,599
3. Audio-Technica ATH-W1000Z
If you have a penchant for vintage design, chances are high that Audio-Technica ATH-W1000Z could be the perfect choice for you. What makes these headphones stand out is the grained wood housing made of real teak. Aside from enhancing the design elements of the headphones, the wood housing also plays a vital role in improving sound quality by reflecting thick and natural bass sound.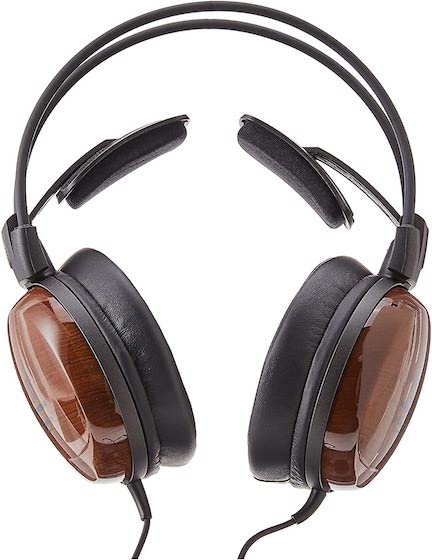 The robust 53 mm drivers coupled with the double air damping system enable ATH-W1000Z to deliver high-quality sound. Moreover, the headphones come with bobbin-wound OFC-7N voice coils that allow nuanced sound reproduction. Whether you are an audiophile or sound engineer, you would truly appreciate ATH-W1000Z's repertoire of precision sound reproduction. That's why the ATH-W1000Z are ranked high on our list of best audiophile headphones.
The lightweight magnesium frames and baffles incorporated into the wood housings decrease unwanted resonance. Plus, it also features a dual-sided, four-core parallel cable featuring a thermoplastic elastomer sheath to ward off tangling. In a nutshell, the ATH-W1000Z is a seasoned campaigner and can live up to your high standards.
Pros: 
Robust 53 mm drivers
Bobbin-wound OFC-7N voice coils
Excellent detail retrieval 
The double air damping system
Natural bass sound
Cons: 
Less impressive bass extension 
Tends to lose coherence on complex tracks 
Amazon: $699.95
4. Shure SRH1540
Featuring an ergonomic design that ensures hours of convenient wearing, Shure SRH1540 is a highly-rated audiophile headphone for Hi-Fi listening. Thanks to the closed-back and circumaural design, SRH1540 rests comfortably over the ears. Apart from boosting the convenience level, the circumaural design also helps in reducing background noise.
You can fine-tune the dual-frame and the padded headband depending on your comfort level. As the headband is lightweight, you will have hours of listening comfort. The use of aircraft-grade aluminum alloy and carbon fiber ensures improved durability while ensuring there is no unnecessary bulk.
SRH1540 features a steel driver frame with a vented center pole piece that boosts linearity and reduces unwanted internal resonance. Thus, these headphones are able to deliver coherent sound at different listening levels. Overall, the Shure SRH1540 is a worthy mid-range audiophile headphone for lossless music streaming.
Pros: 
Provides clear and crisp sound quality 
Pretty reliable in terms of reducing background noise 
Dual-frame and the padded headband are fully adjustable 
Excellent at reducing unwanted internal resonance
Cons: 
The earcups don't offer full adjustment
The bass needs a boost  
Amazon: $499
5. Audeze LCD-1 – Open-back Planar Audiophile Headphones
If you are looking for premium audiophile headphones under the $500 price point, Audeze LCD-1 can be worth giving serious consideration. The LCD-1 is lightweight and features a modern-looking design. The magnetic open-back design makes the headphones comfortable to wear. The memory foam earpads further improve the convenience level, allowing you to wear the headphones for hours during long listening sessions.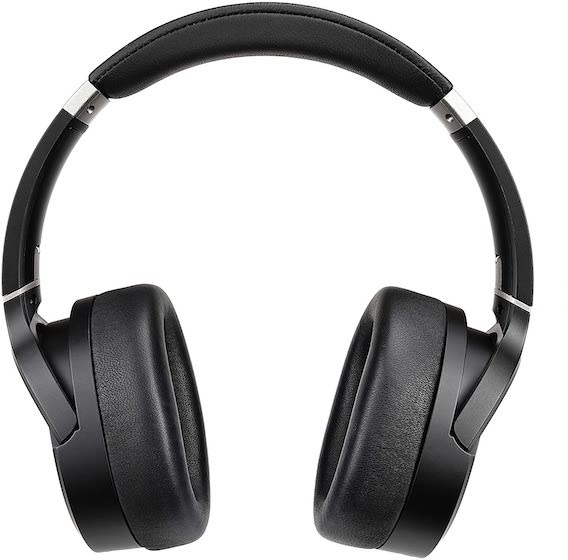 Audeze LCD-1 features a foldable design so you can easily carry your headphones in a backpack. The headphones come with 90mm planar drivers that offer clear sound with a wide dynamic range. Plus, they can maintain coherence while dealing with complicated tracks, a big plus for folks who want the needed control during music analysis.
Furthermore, 90mm planar drivers keep distortion at bay even when you play music loudly. Add to that the vibrant bass and Audeze LCD-1 seem to be more or less a done deal at $400.
Pros: 
90mm planar drivers
Distortion-free sound 
Vibrant bass
Magnetic open-back design
Cons: 
Build quality isn't top-notch 
The cable is too long 
Amazon: $399
6. Meze 99 Classics
If you admire headphones with a classy design, Meze 99 Classics may steal your attention at the very first glance. The headphones feature real wood earcups that not only add an evergreen touch to the profile but also offer natural sound isolation. Times when you want to check all the attributes of music, including texture and depth during recording, podcast monitoring, or video editing, the natural sound isolation will come in handy.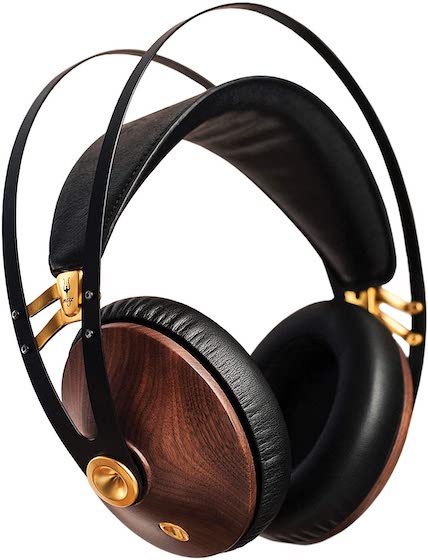 At 9.2 ounces, Meze 99 Classics is one of the lightest audiophile headphones in the market. Made of soft PU leather, the headband feels comfortable and is also adjustable. Thus, the headband should fit most head sizes. The soft earpads further enhance the comfort level.
Meze 99 Classics comes with a rugged carrying pouch for the required protection against scratches. Besides, the company also offers a detachable 1.2m thread Kevlar OFC cable, 3.5 thread Kevlar OFC cord, airplane jacket adapter, and a useful 6.3mm gold-plated jack adapter. All these essential accessories, coupled with the classy design and quality sound, make Meze 99 Classics one of the best audiophile headphones at around $300.
Pros: 
Adjustable headband 
Feature real wood earcups
Soft earpads
Natural sound isolation
Cons: 
Feels a little tight
The earcups are small 
Amazon: $309
7. V-MODA Crossfade LP2
V-MODA Crossfade LP2 packs a solid punch despite being priced relatively cheaper. So, should you wish to go for pretty good audiophile headphones while keeping your budget under $150, I would recommend you to check out Crossfade LP2. Probably the best part about these affordable audiophile headphones is the 50mm dual-diaphragm drivers that provide impressive sound quality.
Crossfade LP2 also comes with passive noise isolation technology to suppress environmental noise so that you can listen to Hi-Fi lossless audio without any interference. The headphones take advantage of the <2db sound variance to provide clear sound consistently.
Talking about the design, Crossfade LP2 has a trendy look and feel with an entire focus on offering a simplified music listening experience. The soft earcups and the fully adjustable headband ensure the needed comfort so you can wear these headphones for a long time without feeling burdened. In a nutshell, Crossfade LP2 has checked off all the bases to be a strong contender for the best bang for your buck.
Pros: 
50mm dual-diaphragm drivers
Immersive music listening experience 
Passive noise isolation technology
Fully adjustable headband
Cons: 
Earcups are small
Do not deliver nuanced highs and mids 
Amazon: $149.98
8. Audio-Technica ATH-M50X – Most Popular Audiophile Headphones
Going by the high ratings (4.7 stars out of almost 26.5k ratings), Audio-Technica ATH-M50X is probably the most popular audiophile headphones for Hi-Fi listening. So, if you are looking for comparatively cheap audiophile headphones that have received high praise from most buyers, ATH-M50X would be the right way to go.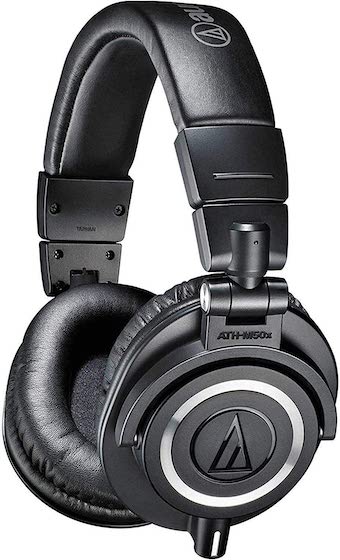 ATH-M50X is equipped with 45-millimeter aperture drivers that feature earth magnets and copper-clad aluminum wire voice coils that play a key in providing enhanced sound quality. The headphones have been widely appreciated for high clarity across an extended frequency range. In terms of design, ATH-M50X has looked refined to me.
The circumaural design contours around the ears make sure stable sound isolation in noisy environments. Thanks to the 90 degree swiveling earcups, it allows convenient one-ear monitoring. The adjustable headband and comfy earpad ensure hours of music listening don't exhaust you. And when you take these features into account, the $150 price tag makes it a hot pick among novice audiophiles.
Pros: 
Circumaural design contours enhance comfort 
90-degree swiveling earcups
45-millimeter aperture drivers offer clear sound
High clarity across an extended frequency range
Cons: 
Bass needs enhancements
Noise cancellation can be better 
Amazon: $149
Top Audiophile Headphones for Hi-Res Lossless Audio Listening
So, that wraps up this roundup of the best headphones for Hi-Fi lossless audio listening. As these headphones are available at different price points, choosing the one that can fit your budget shouldn't be a big deal. While the premium ones excel in delivering top-notch sound quality, the mid-rangers or the affordable ones ensure you get a pretty reliable sound and comfortable build without breaking the bank. As to which one is right for you, it all comes down to your preference and budget.
On the topic of enhancing the music listening experience, I would also like to catch your attention towards our extensive roundups for the best true wireless earphones and gaming headsets. If you need one, make sure to explore them as well. By the way, which audiophile headphone is going to find a spot in your audio accessories collection? Don't forget to tell us in the comments down below. Also, if you have any other suggestions for a pair of cans that should be on the list, do let us know.
---
Load More