The PlayStation 5 has absolutely been flying off the shelves ever since it was released. The lucky users among you who have gotten their hands on a PS5 must already be having tons of fun. However, no matter what type of gamer you are, we are certain you're making use of the PS5's excellent audio capabilities. And in order to leverage your new PS5's power, you need an equally capable gaming headset. Thankfully, we are here to your rescue with this amazing list of the best PS5 headsets we have gathered. So whether you've just bought your PS5 or are setting up your future bundle, check these gems out.
The Best PS5 Headsets (2022)
The list below contains an assortment of the best PS5 gaming headsets you can get for your console right now. Depending on which brand you're loyal to or if there's a headset you're particularly looking for, use the table below to jump to it.
The Best PS5 Headsets Right Now
1. SteelSeries Actis 7P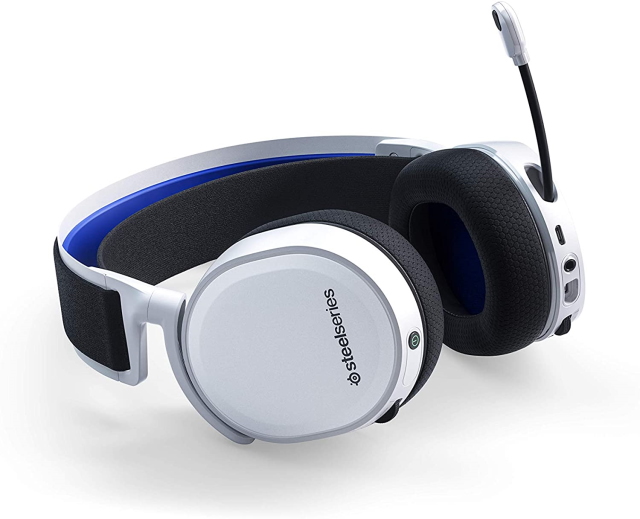 Designed especially for the PS5, the SteelSeries 7P headset is currently one of the best headsets out there right now. Matching the same sleek build and color scheme as the PS5, the 7P sports a beautiful white and black overall finish with a blue headband interior along with the classic SteelSeries logo.
Apart from the attractive design, the 7P is powered by 40mm drivers that are robust when it comes to audio output. The sound quality of the 7P headset has been well received by the PS5 gaming community. With the sound profile being clear and distinctive, the 7P has amazing sound quality. The 70 is fully compatible with PS5's Tempest 3D AudioTech so you can fully immerse yourself in the game. The retractable microphone of this PS5 headset works better than you would expect with the recorded output being quite clear. You can even amp up the volume using the built-in mic dial.
PS5 gamers looking to game all day and night will love to know that the Steelseries 7P has an astounding 24 hours of battery life. So if that playthrough of Demon Souls is just too exciting to stop, you can keep this headset on and game away. If you're been looking for an extremely good headset for your PS5 that matches price and performance perfectly, look no further than the 7P.
Buy from Amazon: $192.99
2. Sony PULSE 3D Wireless Headset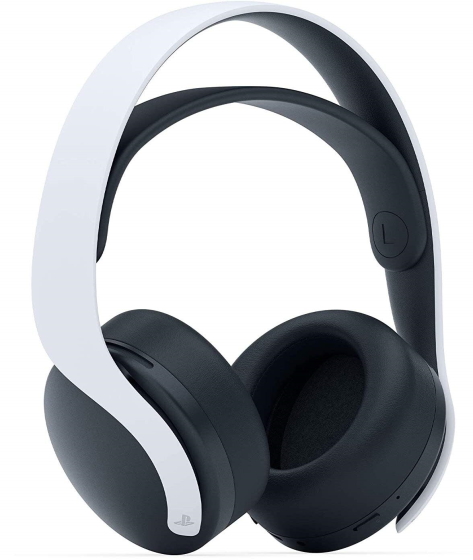 While the clue is in the name, we will still point it out. Sony's own designed PS5 official wireless headset has been built with extreme sound quality in mind. The Pulse 3D headset fully supports the PS5's 3D Audio Tech and makes every sound amazing and immersive. While the design is a bit more bulbous near the earcups, this PS5 headset adopts the same PS5ish color style thereby blending in nicely.
Besides the 3D audio, everything on the Pulse 3D sounds amazing and it connects without any hassle to the PS5. While the lack of an outer microphone may worry some users, don't be since the built-in mic does a decent job of relating your voice across to your teammates. However, if you're looking for even better mic quality, we recommend the 7P. The built-in rechargeable battery gives up to 12 hours of playing time. The battery life could certainly be better and power users might find themselves charging it often.
However, the Sony Pulse 3D PS5 headset certainly makes up for that with its excellent sound quality and 3D support tech. Get this one if you want to complete your PS5 official set.
Buy from Amazon: $99.99
3. ASTRO Gaming A50 Wireless Headset
If you want to combine your passion for being an audiophile with your gaming sessions on the PS5, the Astro A50 is the one for you. Sporting 40mm drivers that have been custom-tuned by Astro, the A50 touts absolutely amazing sound quality whether you're on your PS5 or elsewhere. The Astro Audio V2 combined with Dolby Audio ensures that every sound you hear is reported back with the exact location while balancing all the audio aspects. The built-in Mixamp enables low latency voice chats and even helps with in-game sounds. However, you'll need to buy the upcoming Astro HDMI adapter for that. That is further amplified with a unidirectional flip-to-mute mic that sounds very well.
While this high-end PS5 headset only has 10 hours of battery life, charging is made extremely convenient with the provided dock. Simply drop your pair of A50s on there and it will charge up nicely. Furthermore, the dock also allows gamers to create and save custom EQ profiles for use with the PS5. For gamers who want nothing but the best and don't mind paying for it, the Astro A50 headset for the PS5 is it. Get it right now.
Buy from Amazon: $285.00
4. HyperX Cloud II Wireless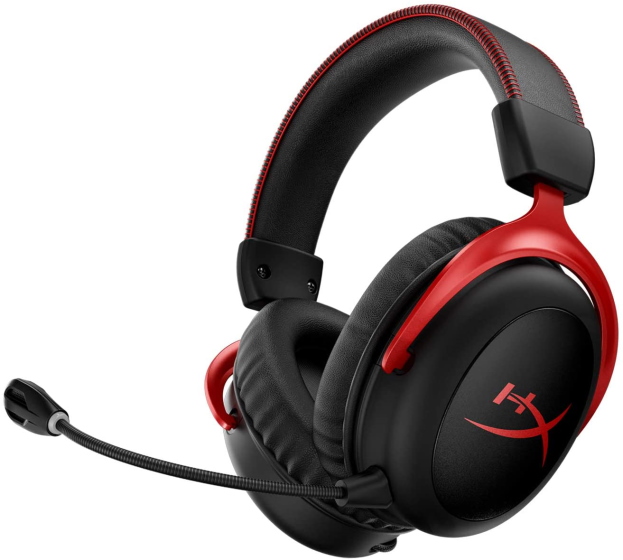 One of our personal favorites on this list, the Cloud II wireless headset for the PS5 is an excellent product that gamers will love. Built from the remains of the insanely popular Hyper X Cloud I, the Cloud II wireless takes the best parts of its older brother and adds more elements into it.
The Cloud II has the same look as the Cloud I but has gotten a bit sleeker. You still get the metal body that was well-received for its durability. The Cloud II contains Hyper X's signature memory foam that is incredibly soft on the ears. The headset balances the clamping force quite nicely so you won't feel the pressure build-up while you game on your PS5.
The sound quality is as amazing as one would expect. The Cloud II wireless delivers awesome performance through its powerful 53 mm drivers which are huge. The headset is fully compatible with Sony's 3D tech or you if you wish you can use the HyperX 7.1 surround sound. The Cloud II has an excellent mic quality with the mic being fully detachable. So single-player gamers can just store it away. Combine all that with a 30-hour battery and you have a winning formula. Go for the Cloud II for your PS5 without any reservations and enjoy.
Buy from Amazon: $139.99
5. Logitech G PRO X Gaming Headset
This list wouldn't be complete without a Logitech product. Logitech loyalists will love the bold all-black design coupled with the glossy Logitech logo on the side. The design no doubt has been made to appeal to the hardcore gamers among us. If you're looking for a headset for your PS5, you can couple the Pro X up and it will make a contrasting black and white design aesthetic.
Looks aside, this headset for PS5 has been outfitted with next-gen tech and features 50 mm drivers for excellent sound quality. Supporting 7.1 object-based surround sound, the Pro X will ensure that every nook and cranny is audible easily. The next-gen DTS Headphone X 2.0 further increases that positional accuracy and provides stellar audio quality. If you're looking for an amazing mic, you'll find it here as the Pro X's mic has BLUE VO!CE microphone technology that filters and cleans the input it receives to provide a clean and crisp output.
The Pro X wireless features 20+ hours of battery life which is pretty good considering the sophisticated tech it powers. Get this stylish headset for the PS5 right now.
Buy from Amazon: $199.99
6. Turtle Beach Stealth 600 Gen 2 Gaming Headset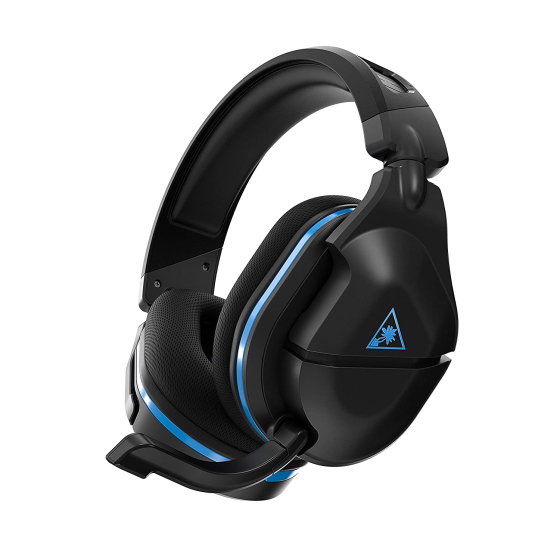 Another renowned name in the audio game, the Turtle Beach 600 Gen 2 is an affordable wireless headset for gamers on a budget. Sporting a more bulky look that might complement gamers looking for something bolder, the Gen 2 features a plastic build quality with a rubber headband and decent cup quality. No doubt done to maximize the price potential, the Gen 2 however, delivers on quality.
The sound quality of this headset is amazing and sounds uncompressed while gaming. The built-in 50mm drivers deliver quality audio to gamers even when you consider it's wireless. The noise-canceling microphone has a flip-to-mute mechanism and is balanced between voice sensitivity and quality. Gamers with a tight pocket will find Gen 2's mic quality a breath of fresh air.
You'll get 15 hours of battery juice out of this headset and while that is on the lower side, it's still quite decent taking the price into account. Go for Turtle Beach Stealth 600 to get a good mix of audio quality and affordability.
Buy from Amazon: $99.95
7. HyperX Cloud Stinger Core Wireless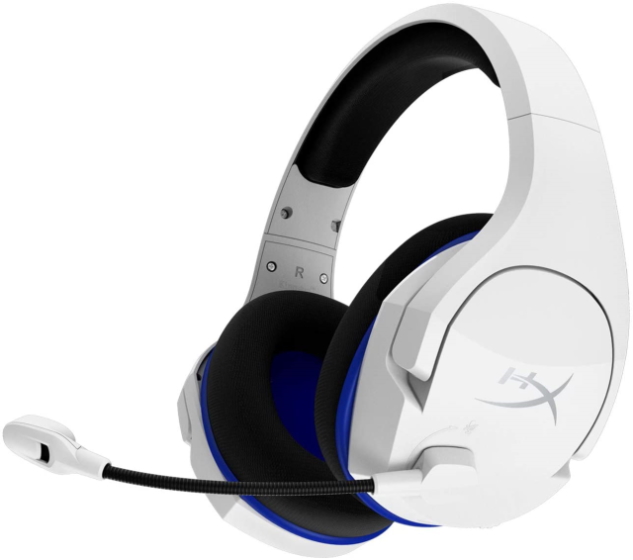 If you loved the Hyper X Cloud II but want the same wireless freedom in a more affordable price range, check out the Stinger Core wireless. Stylized in tandem with the PS5's design language, the Stinger Core wireless features a similar scheme as the SteelSeries 7P but in a smaller form factor. The reason no doubt is to keep the headset light as Hyper X claims.
The sound quality on Stinger Core wireless has been built from the original core and features 40 mm drivers in its closed cup design. Part of Hyper X's appeal is heavy bass which is something you will find here too. So PS5 gamers who love that extra oomph should go for this right now. While the headset does not feature 7.1 sound, it is fully compatible with the PS5. The mic is not detachable, however, it does employ a Swivel-to-mute mechanism and is noise-canceling so your output will be clear without any background noise.
The headset has quite a good amount of 24-hour battery life so your gaming sessions will be powered all the time. PS5 gamers looking for a wireless headset on a budget can check out the Stinger core wireless.
Buy from Amazon: $78.34
8. SteelSeries Arctis 1 Wired Gaming Headset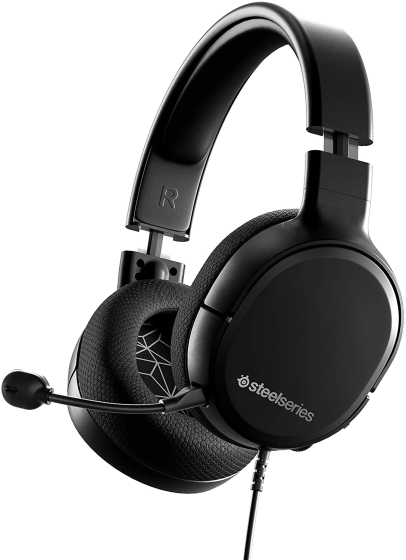 The last of these headsets below dive into the wired territory. So if you're looking for pure wireless freedom, consider the options above instead. However, that does not mean the Arctis 1 does not deliver on its performance on quality and more. This wired PS5 headset has been stylized in a similar SteelSeries fashion and is quite sturdy while featuring a Steel-reinforced headband.
Even though the Arctis 1 is well below the 100 dollar mark, it has the signature Arctis soundscape that gamers have come to love. That amazing soundscape is delivered by powerful audio drivers and the audio quality sounds pretty amazing. The headset also has a Discord certified Clearcast bi-directional microphone. And don't worry, it does have noise cancellation so your background sounds won't be captured.
The SteelSeries Arctis 1 headset truly delivers an immense combination of price and features for the PS5. However, if you feel like you can take out the 3.5mm wire and even hook it up to your Switch to play these amazing Nintendo Switch games. Check it out and get gaming.
Buy from Amazon: $39.97
9. SteelSeries Arctis 3 Console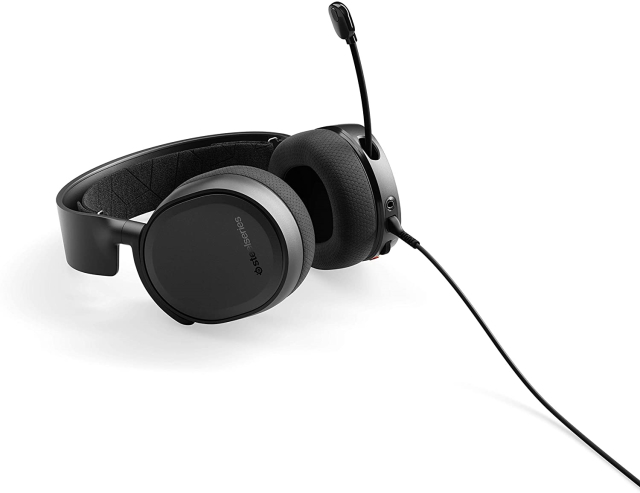 Designed more for multiplayer gamers on consoles, the Arctis 3 features a lightweight design with comfortable ear cups. The lightweight construction has been used to take into account the number of extensive hours gamers have the headset on.
While the sound quality on the Arctis 3 headset is not too great, that is compensated by the S1 speaker drivers that have been engineered to provide more details. The truly amazing noise-canceling microphone delivers crisp and clear sound. The mic arm itself is flexible and can be moved according to your preference. You can navigate the various settings of the Arctis 3 through the on-ear audio controls.
Built intensely for console multiplayer gaming with an affordable price tag, the Arctis 3 headset is a good choice for competitive gamers on the PS5.
Buy from Amazon: $65
10. Razer Kraken X Ultralight Gaming Headset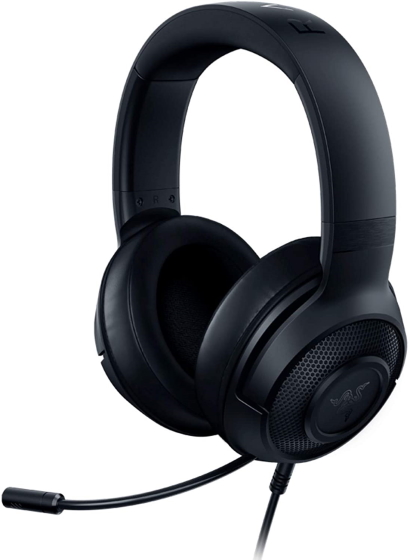 The Razer Kraken X is the most affordable option on this list. However, don't let that fool you into underestimating this headset as it packs a lot of potential. Designed by Razer for wearing it all day, this light headset claims to be around 40% lighter than the competition. Weighing in at just around 250 grams, the Kraken X manages to be very light while looking extremely appealing. The oval ear cushions and the handband contain memory foam so comfort will be prime here.
However, besides the comfortable design, this headset packs amazing sound quality through its powerful 40mm drivers. While you would expect the sound to be average, it not only delivers well but also has 7.1 positional audio to grant you every cue that comes. That is further combined with a crystal clear mic that picks up voices flawlessly and makes them sound crisp through in-built noise canceling. Bend it all you want too, it's very flexible.
The Razer Kraken X is a gem for the PS5 and for gamers who want an affordable headset without sacrificing audio or mic quality. Check it out and get it right now.
Buy from Amazon: $29.98
Outfit Your PS5 with These Best Headsets
We hope the above list will help you pick out a worthy headset for your new or upcoming PS5. Once you're done pairing them both up, you should also get a PS5 TV to enjoy your games on. However, if you want to do something fun right now, why not try these best PS5 tips and tricks. Have a suggestion for another PS5 headset? Let us know in the comments below!