While built-in Android TVs rule the roost in the smart TV segment, Android TV Boxes have slowly carved a place for themselves in the market. For people who still own old TV sets, Android TV Boxes can convert their boring TV into a smart TV at a minimal cost. You get a personalized UI, access to thousands of apps through the Play Store, and support for Google assistant. What more could you ask for? So if you are looking to buy an Android Box for your TV then you have come to the right place. Here are the 5 best Android TV Boxes you can buy in 2021.
Best Android TV Boxes in 2021
Here, we have mentioned the 5 best Android TV Boxes that you can buy in 2021. Before curating the list, we have kept pricing, new features, and reliability in mind. So go through the below list and click on the link to move to the relevant device.
1. Chromecast with Google TV
Chromecast with Google TV is undoubtedly one of the best Android TV Boxes out there. Unlike earlier Chromecasts which were just casting devices, this year, Google has loaded the Chromecast with a brand new UI called Google TV which is based on the Android TV platform. You also get a remote to navigate, search, and discover new content on the Google TV UI. No need to use your smartphone to stream content on your TV.
Coming to the specs, well it packs an Amlogic SoC (4 x 1.9GHz Cortez A55 cores) and Mali GPU. You also get 2GB of RAM and 8GB of storage, of which only 4.4GB is available to the user. While on the specs front, it does not seem like a powerful Android TV Box, but rest assured, you will get a fantastic experience on Google TV with its personalized recommendations and smart features.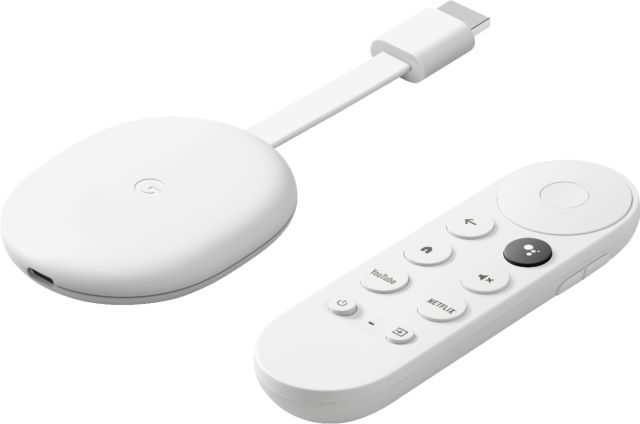 Not to forget, Chromecast with Google TV can also play 4K HDR content without breaking a sweat and has a separate Live sports section as well. So if you want a 4K Android TV Box that is well-priced and features a new design in classic Google fashion then Chromecast with Google TV is an apt choice for you.
Keep in mind, Chromecast with Google TV is currently available only in the US. However, if you are from the UK, Australia, Canada, or Europe then you can pre-order it right now. Also, the device will be coming to more regions in 2021.
Buy: $49.99 (Walmart / Google Store / Best Buy)
2. NVIDIA SHIELD TV
If you are someone who is looking for a powerful Android TV Box for gaming and playing high-res content on a larger screen then Nvidia Shield TV is the best device you can buy. There are two offerings by Nvidia: Shield TV and Shield TV Pro. Both variants are almost the same except that Shield TV offers 2GB RAM and 8GB storage (with microSD card support) whereas the Pro variant offers 3GB RAM and 16GB storage.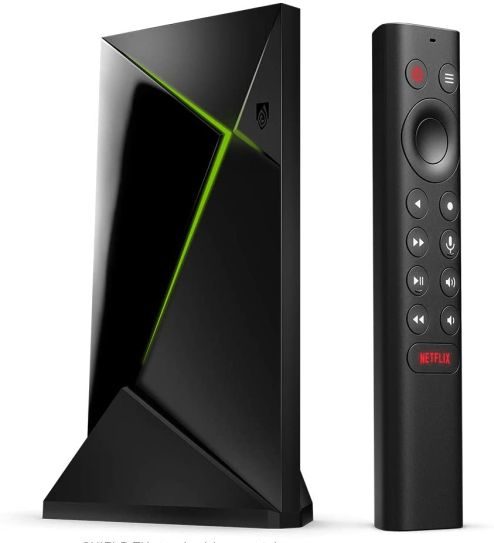 Apart from that, the Shield TV features Nvidia's in-house Tegra X1+ processor with a mightly 256-core Nvidia GPU to push millions of pixels on a larger screen. What's more, it's 4K HDR Ready, supports Dolby Vision HDR and HDR10, comes with Dolby Audio and DTS-X surround sound, and more.
Some people might not like this, but Nvidia Shield TV also supports upscaling HD and FHD content to 4K@30FPS using its AI algorithm. Besides that, it can render 4K HDR content at 60FPS without any frame drops. Further, you get a backlit remote, support for both Google Assistant and Alexa, Bluetooth 5.0, and more. Considering all the points, it's clear that if you want to have the best Android TV experience then nothing beats Nvidia Shield TV.
3. Xiaomi Mi Box S / Mi TV Stick
Mi Box S and Mi TV Stick are two Android Box offerings by Xiaomi in the US, India, and many other markets. Frankly, both the smart TV boxes have decent internals and come with a clean Android TV OS. To start with Mi Box S, you get 4K HDR playback, built-in Chromecast, and Google Assistant support.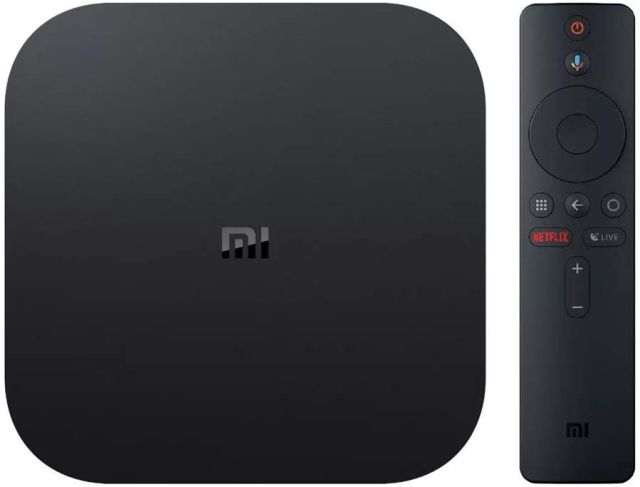 On the inside, it has 2GB of RAM and 8GB of storage featuring an A53-based processor. You also get a premium audio experience as the Mi Box S comes with Dolby + DTS Audio. Overall, the Xiaomi Mi Box S is a decent Android TV Box and you can give it a look if Google TV with Chromecast does not cut it for you.
In case, you are looking for an affordable Android TV Box then you go for Mi TV Stick. It runs Android 9.0 out of the box and supports output resolution of up to 1080p only. No 4K here. The Mi TV Stick features 1GB of RAM, 8GB of internal storage, an A53-based processor, and a Mali GPU. To sum up, Mi TV Stick is the best Android TV box for people looking for an inexpensive device that can convert their old TV set to a smart TV.
4. Fire TV Stick 4K
Many are not aware but Fire TV Stick actually runs Android TV OS under the hood. As Android is an open-source project, Amazon has taken the source code and replaced every Google service with an Amazon one. For instance, Google Assistant is replaced by Alexa, the Play Store is replaced by Amazon Store, and so on. Basically, what you get at the end is an Android TV Box that has a layer of Amazon services and apps on top of the OS.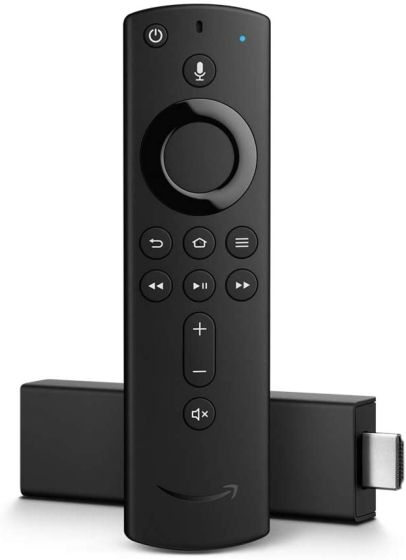 You can even install APK files on your Fire TV Stick 4K. Not to mention, you have access to a huge range of apps just like on the Android TV Box. Simply put, if you have the expertise, you can buy Fire TV Stick 4K and sideload apps and background services to make it look like a stock Android TV Box.
Coming to the specs, it features a quad-core 1.7GHz CPU with 1.5GB of RAM and 8GB of storage. Apart from that, yet get 4K playback with support for Dolby Vision, HDR, and HDR 10+. Simply put, Fire TV Stick 4K is a solid Android TV Box with better internals and you can definitely give it a shot.
Buy from Amazon: $39.99
5. TiVo Stream 4K
TiVo Stream 4K is our final Android Box for TV that supports 4K streaming and comes at an affordable price. It packs a quad-core processor, 2GB of RAM, and 8GB of internal storage. The best part is that even under $40, you get Dolby Vision, Dolby Atmos, and HDR playback. Not to mention, you have support for Google Play Store so you can access and install a huge range of popular apps on your TV.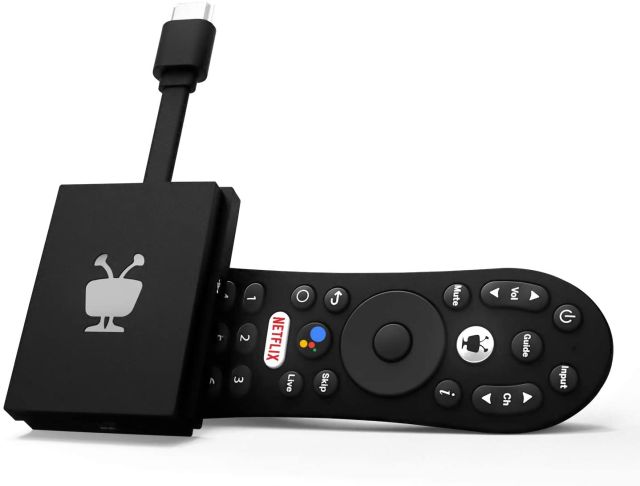 TiVo Stream 4K also comes with built-in Chromecast technology so you can cast your smartphone screen to your TV easily. And it offers a remote similar to the traditional large keypad remotes. You get a dedicated Google Assistant button on the remote as well as a full number pad. To conclude, if you are on a tight budget and want a 4K-capable Android TV Box that also comes with Dolby perks then TiVo Stream 4K is your best bet.
Buy from Amazon: $39
Frequently Asked Questions
Q. Should You Buy an Android TV or Android Box?
If you want long-term updates then I would recommend you to get an Android Box instead of a built-in Android TV. Android TVs tend to discontinue updates after 2-3 years. If you get an inexpensive Android TV Box then you can replace it with the latest one after a few years without having to splurge much.
Q. Can You Watch Live TV on an Android Box?
Yes, you can watch live TV on an Android Box. There are plenty of apps such as ESPN, YouTube TV, CBS Sports, etc where you can watch live TV. Keep in mind, some apps may require a subscription.
Q. Which is Better Fire Stick or Android Box?
In terms of app support and features, both Fire Stick and Android Box are almost the same. On the hardware side, Fire Stick generally packs better hardware than Android Box and overall, Fire Stick is well-priced.
It basically comes down to which ecosystem you prefer: do you like Google Assistant or Alexa? Are you dependent on Play Store for subscription or Amazon Store? Based on these questions, you can pick either Fire Stick or an Android Box.
Q. Do I Need to Pay Regularly While Using Android Box?
No, you don't need to pay regularly while using Android Box. You only have to pay for the apps that you have chosen to subscribe to. For instance, Netflix, Prime Video, HBO Max, etc. and other paid streaming services.
4K Android TV Boxes Curated For You
So these are the best Android Boxes you can buy in 2020. We have included only those boxes that offer reliability, long-term support, and are affordable to buy. If you want the best experience and do not have a price ceiling then I would highly recommend getting the Nvidia Shield TV. You will get updates for a much longer time and the performance will remain top-notch over the years. Anyway, that is all from us. If you found the article helpful then comment down below and let us know.