If you've been following our artificial intelligence coverage long enough, you already know there is no shortage of free AI tools and best AI art generators. However, with the speed at wgucg artificial intelligence is growing, it's hardly a surprise that we even have AI logo generator tools available in the market. so, we have created this dedicated guide on the 8 best AI logo generators for the next time you want to make a fresh identity for your new startup. So get your moodboard by your side, and let's do this.
1. Brandmark IO
First on the list is an AI logo generator called Brandmark IO. One of the best AI logo generators, Brandmark IO, encompasses a beautiful website design as a precursor to what you can expect. Users only need to provide basic brand details and choose from a color palette.
Within a few seconds, the AI logo generator outputs a variety of beautiful designs that look pretty cool. The logos vary in colors, but you can always experiment with your entered details to get even more AI-generated logos. However, the most beautiful part is that Brandmark shows you detailed mockups of your logo on different products to show how it will look.
To get your logo in PNG format, you must pay $25 for basic but shell out $175 for full enterprise use. Nonetheless, Brandmark is one hell of an AI logo generator.
Price: $25 onwards
Try Brandmark AI
2. logoAI
The first on the list is an AI logo generator called logoAI. The tool uses an intelligent AI engine that claims not only to understand the logo data, but the best design practices for a unique design. Since your use case may vary from personal to commercial, this AI logo generator supports all needs.
The logo generator starts by asking about your design requirements, including your product/service name and an optional slogan. You must then provide optional details like your industry, color scheme, and font style. For your convenience, logoAI even shows some famous companies that adopt a similar manner. The output logos are a good mix and can be edited further. Prices to download the logo start from $29 and go all the way to $99.
Price: $29 onwards
Try logoAI
3. Wix Logo Maker
Wix has long been known as one of the best platforms for creating websites for people who know next to nothing about web development. Were you aware that the website maker also has an AI logo generator? The Wix AI logo generator is an easy-to-use maker that practically anyone can use. It starts by asking your company name and tagline but also asks for the general vibe of the brand so it can customize the logo for you.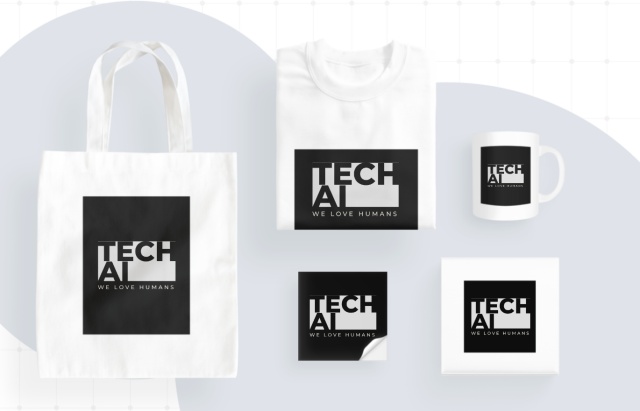 I also liked how the Wix logo generator showed me pre-created logos to get my general opinion before outputting the results. Once that's done, the generator outputs a set of appealing logos that you can see on merchandise and even business cards. Wix even has a handy logo customizer where users can play with their chosen design before finalizing it. You can even get an accompanying website to go along with it. Customers can pay $16 to buy the logo or more to build the complete website.
Price: $16 onwards
Try Wix Logo Maker
4. LogoMaster AI
Logomaster is another AI logo generator that promises you to require no design skills to create your perfect logo. The tool divides its pre-created logos into different categories so users can conveniently choose where their company falls. After that, you're asked to choose from various company logos, and then interestingly, Logomaster creates a color palette fashioned out of those logos.

Interestingly, Logomaster also lets you choose from custom icons to add to your design. The designs outputted by the AI are not the best out there, but you can make them better if you experiment enough. Logomaster offers three different packages for users to buy from. Prices start at $29 and go all the way to $109 for enterprises.
Price: $29 onwards
Try Logomaster.AI
5. Designs AI
Designs AI packs the better-looking website design from the above AI logo generators out there. Based on the same principle, the generator takes in the necessary details. However, it also asks if you would rather have your logo as an icon, text, an initial. You can go through the other steps we discussed, such as choosing the color scheme and other elements.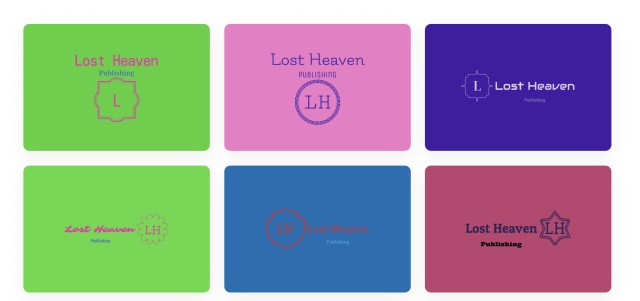 One thing I did notice is that Designs AI takes a fair bit longer than the other logo generators. However, the wait is worth it, as the output logos are attractive and use a nice mix of font styles. While I did not find the exact thing I was looking for, given enough experimenting, I believe you can get a good logo out of this AI generator.
Price: $29 onwards
Try Designs AI
6. Microsoft Designer
With all the other companies with their renditions, it's only fair Microsoft has its own AI logo generator. However, it's worth noting that Microsoft markets the designer as a tool to create various graphics, social media posts, digital posters, invitations, and much more. Nonetheless, it does a decent job of creating logos too.
Creating a logo using this tool is more straightforward than with other tools. Instead of choosing from designs, you need to put in a prompt describing what you want, your company, and its personality. We recommend providing a fair amount of detail. Once done, the Microsoft Designer outputs many logos and posters that suit you. While the output isn't particularly sharp, it is not usable enough to get inspiration for ideas. Check it out and see how you like it.
Price: Free to use
Try Microsoft Designer
7. Tailor Brands
Tailor Brands is one of the only AI logo generators that try to personalize your logo and design even more to your taste. And to be fair, their font database is appealing. The freemium logo generator is relatively easy to use and takes you through the process we have gotten used to by now. However, it also adds on a few elements we liked.
For starters, Tailor Brands is one of the only AI generators that let you choose from a vast selection of font styles. Furthermore, the AI logo generator also requests the user to describe their company briefly for the AI to get a better sense of what's it creating. Once done, the generator dishes out a few designs that show appealing mockups. The high-quality logo files start with a subscription plan that costs $48 annually or $9.99 monthly. Don't worry, though, as the company promises you get to keep your design after the plan expires.
Price: $48 onwards
Try Tailor Brands
8. Looka
Our last AI logo generator on the list is Looka, a no-nonsense, easy-to-use tool that creates some beautiful designs. Looka works using your own inputs to give you the desired output. However, like some other tools, Looka doesn't let users choose from font styles, so if that's a priority for you, read about the other options.
However, Looka does allow considerably more customization, as you can tinker with almost every element in the logo design. This includes things like the background, name, palette, container, and even the full layout. Looka offers its logos in a variety of price formats. You can get the low-res logo package for $20 or get the brand kit subscription for $96 per year.
Price: $20 onwards
Try Looka