BenQ is bringing a new gaming peripheral to India to let Esport players in India hone their gaming skills. The EC2-CW ZOWIE wireless gaming mouse has been ergonomically designed to help gamers gain an upper hand during competitive gaming with features like a 24-step scroll wheel, up to 3,200 DPI, and much more. Keep reading to learn more about this new offering from BenQ.
BenQ EC2-CW ZOWIE: Specs and Features
The BenQ EC2-CW ZOWIE gaming mouse has been asymmetrically designed keeping gamers in mind. This design will enable gamers to gain a competitive advantage with easily accessible side buttons as well as maintain a comfortable grip and hand posture during prolonged gaming sessions. The top of the mouse emulates the natural curvature of your hand while enabling you to rest your palm comfortably and make the entire real estate of the mouse easily maneuverable with your fingers.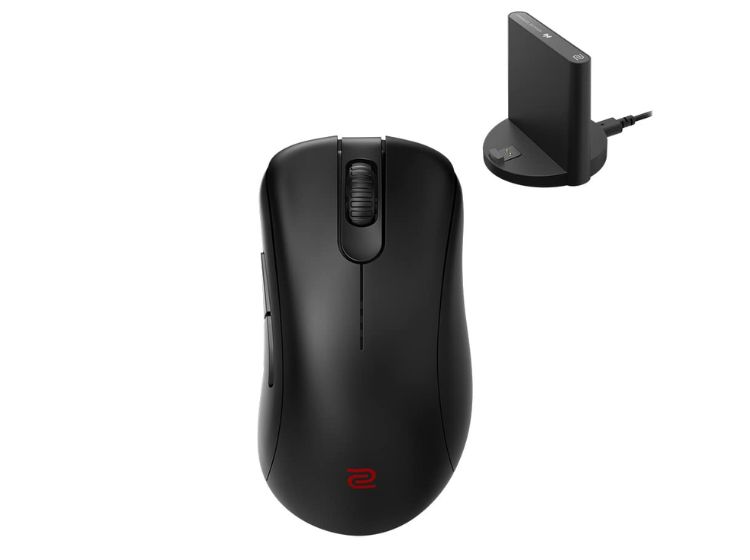 The wireless gaming mouse offers 5 buttons and a 24-step scroll wheel to its users. Two of the five buttons are located on the left-hand side of the mouse where your thumb will naturally rest, making them easily accessible. For pin-point tracking accuracy and minimal latency, there is a 3370 sensor with an adjustable DPI from 400 to 3,200. The USB Report Rate varies between 125 to 1,000Hz depending upon the type of USB used (USB 2.0 or USB 3.0).
Additionally, you can choose between low, medium, and high for its lift-off distance. This reduces the fatigue in your flexor carpi ulnaris (FCU) muscle. Also, you can select between Fast and Normal for its Click Response Time (CRT). Bundled with the package is a wireless receiver that reduces interference during transmission, thanks to an antenna embedded at the front tip of the mouse.
Price and Availability
The BenQ EC2-CW ZOWIE wireless gaming mouse is priced at Rs 14,990. You can purchase the device from Amazon in the Matt Black color option and small, medium, and large size options.
Buy BenQ EC2-CW ZOIWIE via Amazon