We have always loved earth's satellite images from outer space, haven't we? It gives us the power to see various places of world from space which practically isn't possible, unless we become astronauts and get a chance to travel to the space.
Daily Overview is an experiment/project aimed at changing the way we see our world. While we are busy developing our nations, inventing new technologies, building industries, etc we oversee completely the effect of all this on our earth. So, Daily Overview thought of starting this movement of sharing one satellite picture of earth a day. This will encourage us to appreciate the beauty of earth and will motivate us to choose the path of sustainable development.
Here are some of the most beautiful satellite pictures of earth from outer space. Enjoy!
1. Aerospace Maintenance and Regeneration Group Tucson, Arizona, USA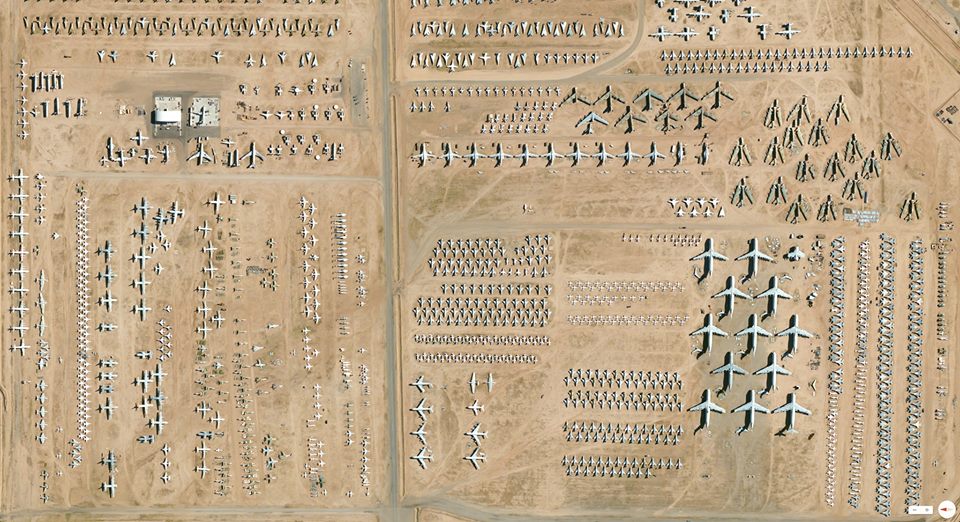 2. Gemasolar Thermosolar Plant Seville, Spain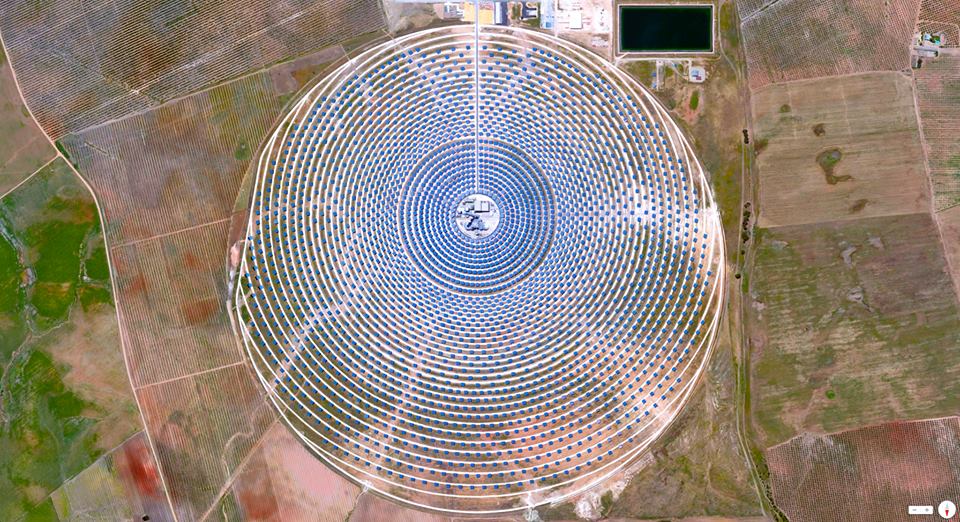 3. Bayshore Route, Daikoku Junction / Daikoku Futo Parking Area, Yokohama, Japan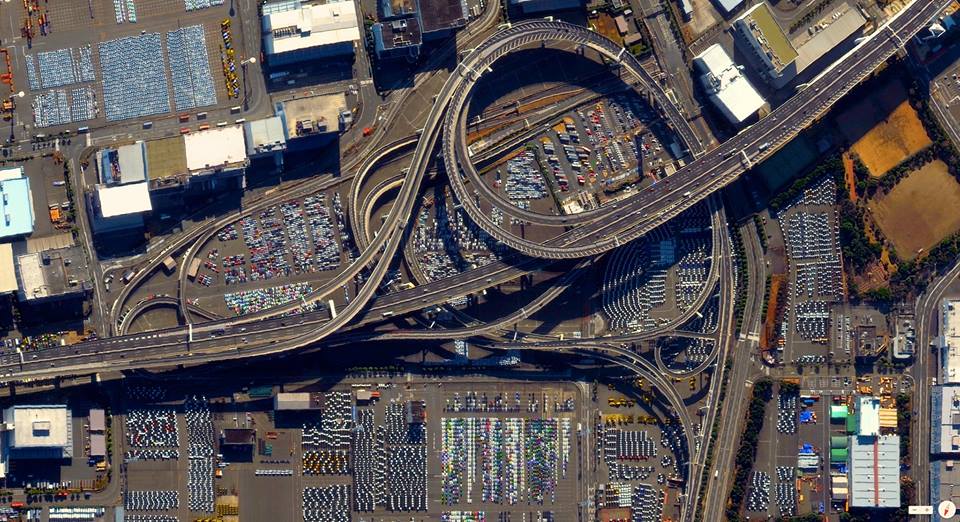 4. ADX Florence Supermax Prison Florence, Colorado, USA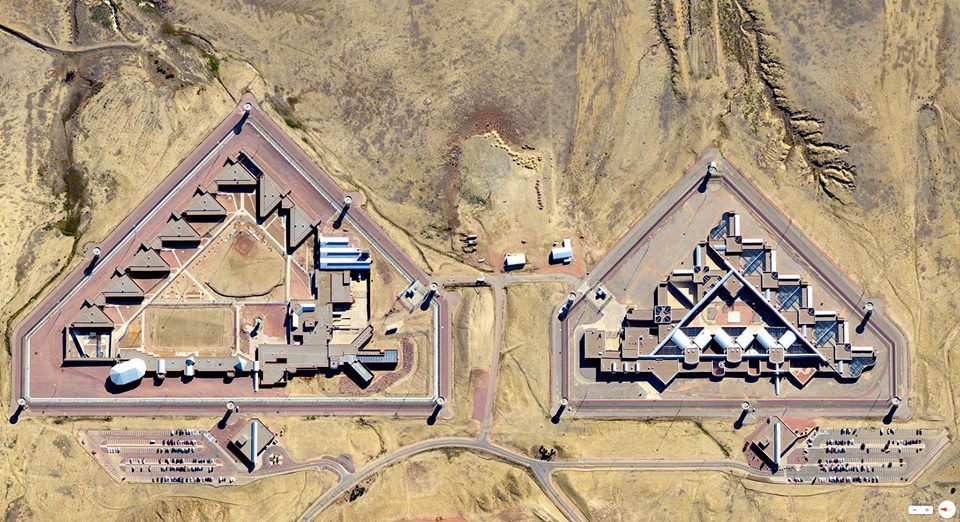 5. San Francisco Bay salt evaporation ponds, California, USA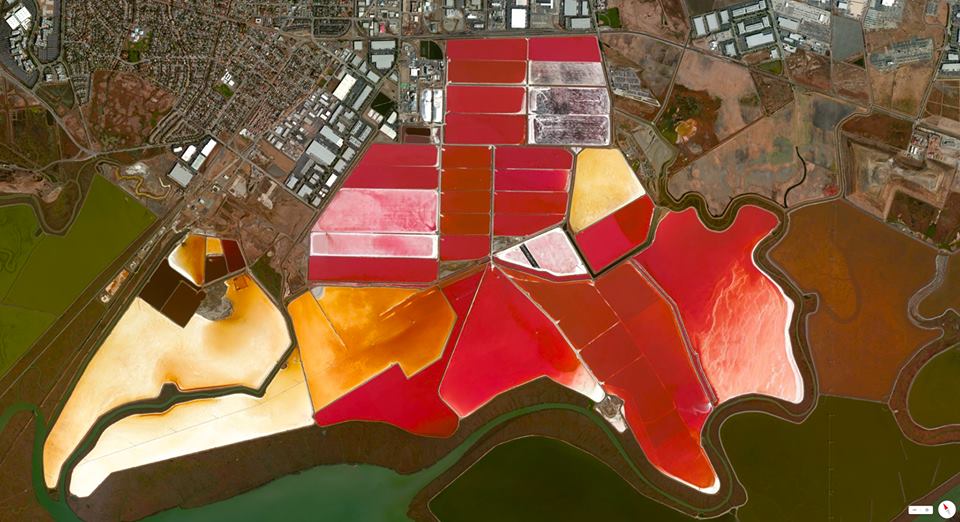 6. Mt. Van Voevenberg Olympic Bobsled Run Lake Placid, New York, USA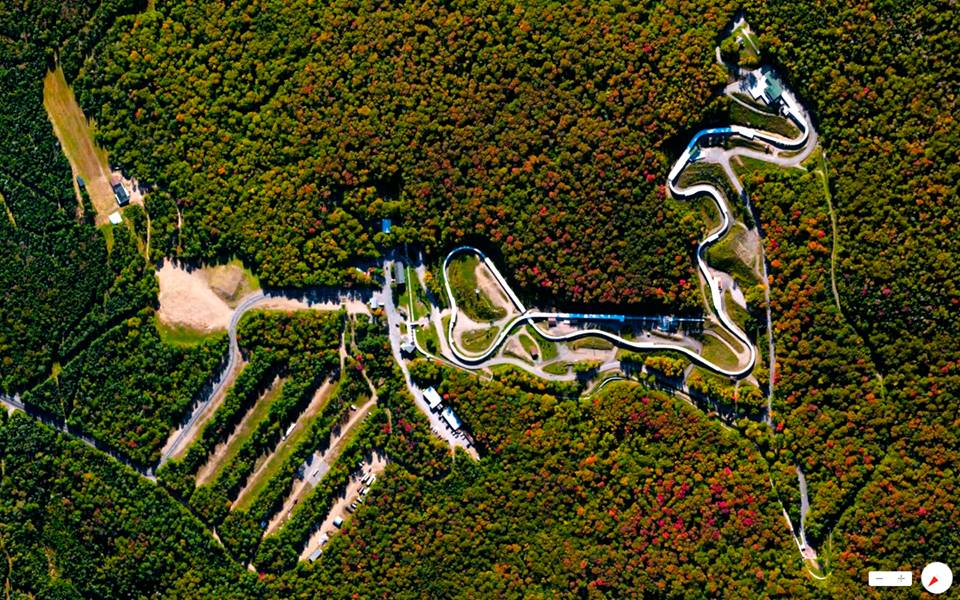 7. Grand Loop Road / Grand Prismatic Spring Yellowstone National Park, Wyoming, USA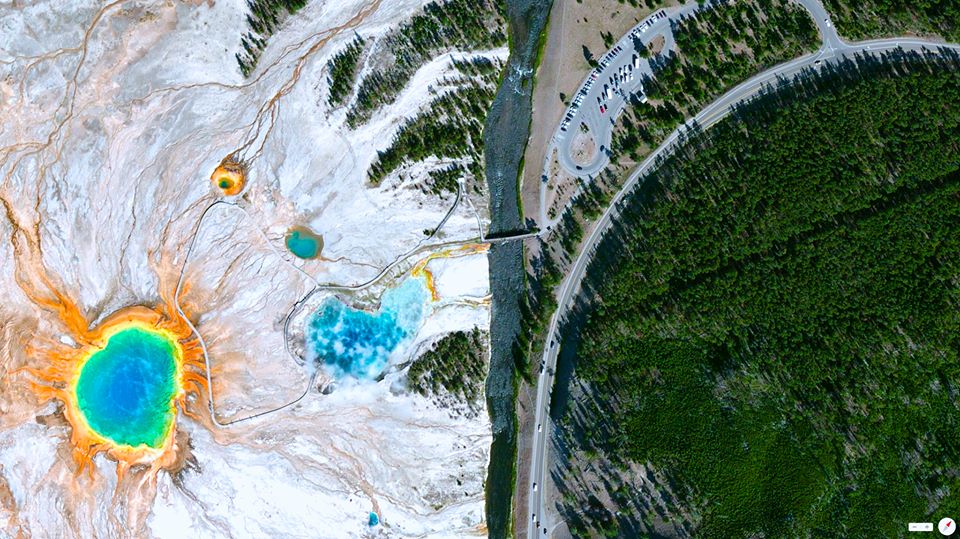 8. Great Wall of China, Northern China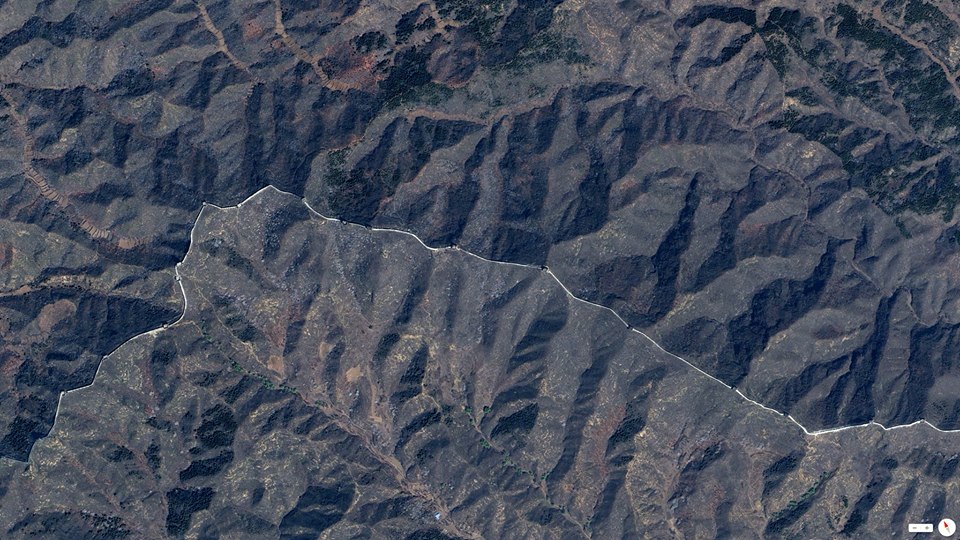 9. Fisht Olympic Stadium, Sochi, Russia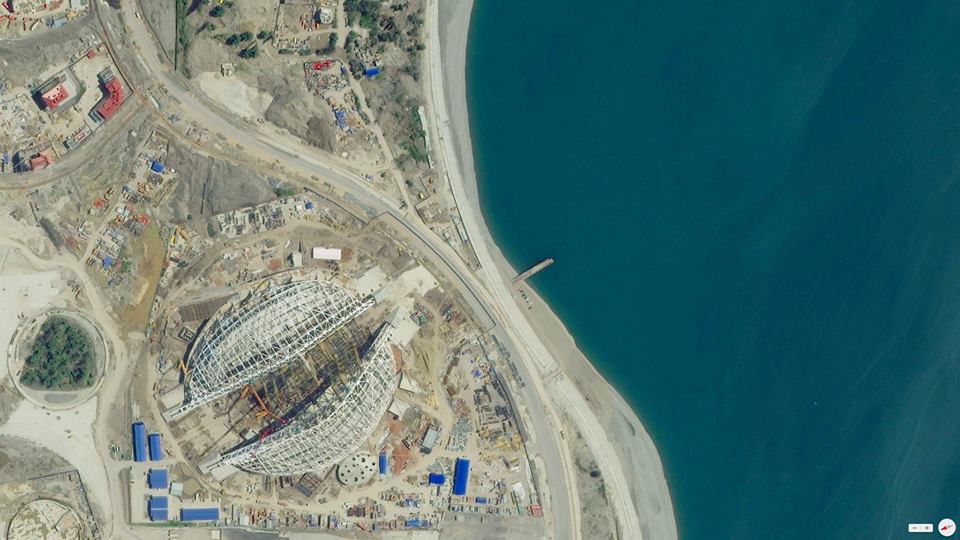 10. The Eden Project Cornwall, England, United Kingdom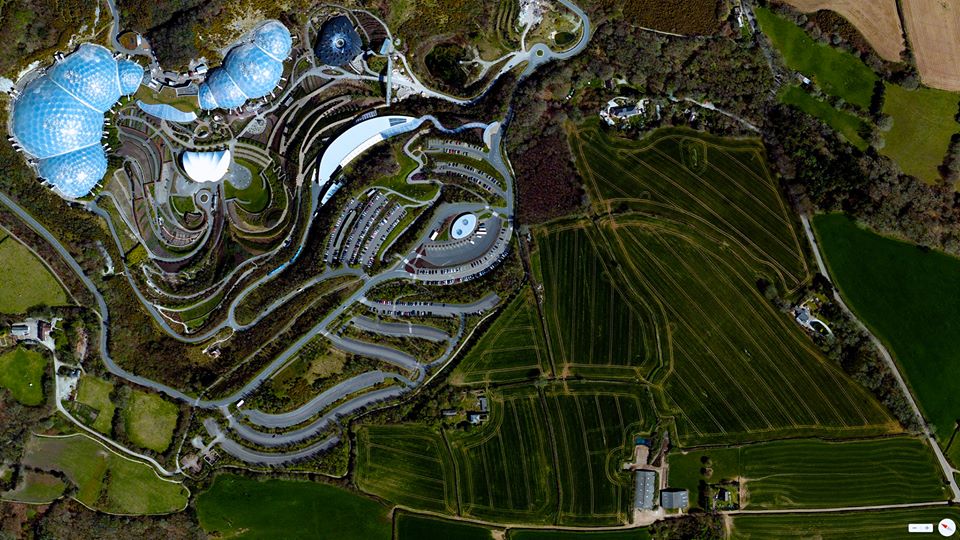 11. Desert Breath, Hurghada, Egypt
12. Soybean fields, São Domingos, Brazil / São Desidério, Brazil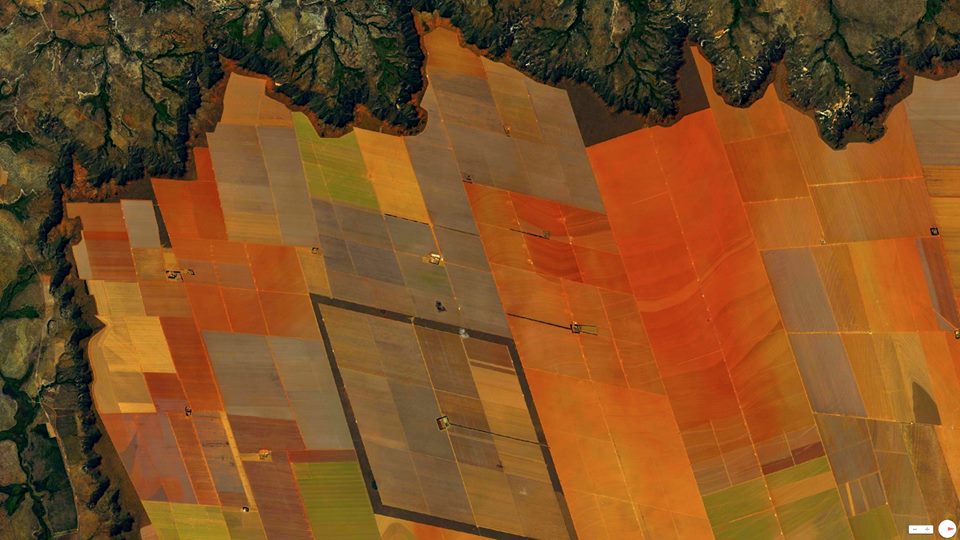 13. Nardò Ring, Nardò, Italy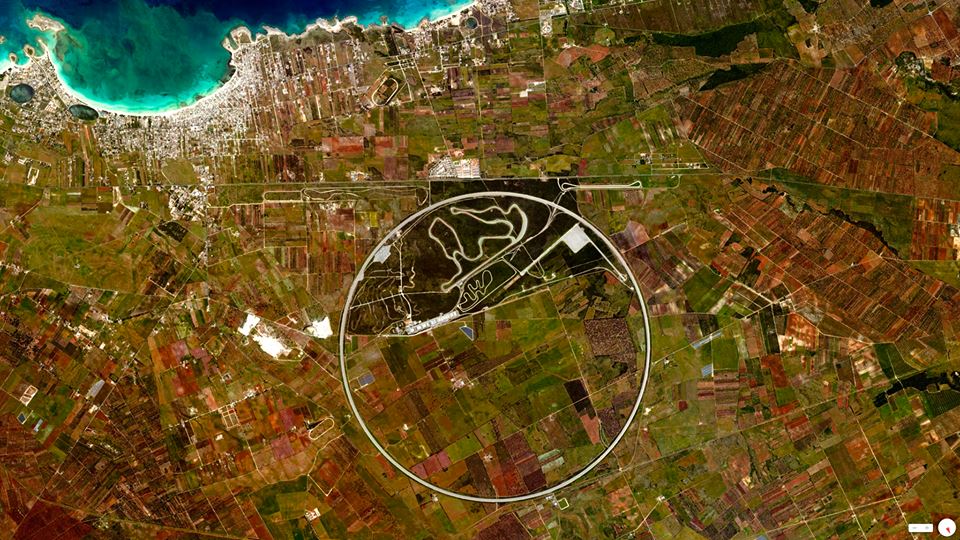 14. Brøndby Haveby, Brøndby Municipality, Denmark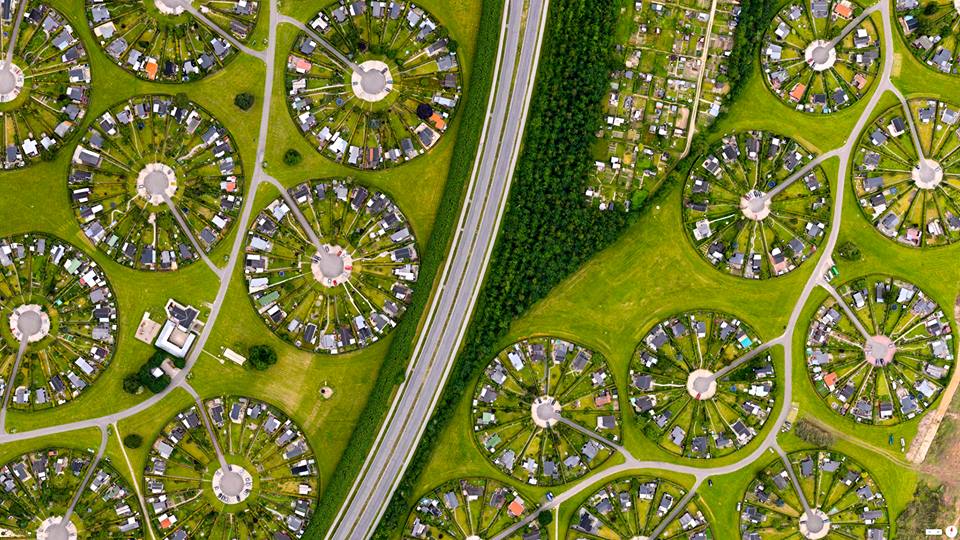 15. Brick-making kilns, Bhaktapur, Nepal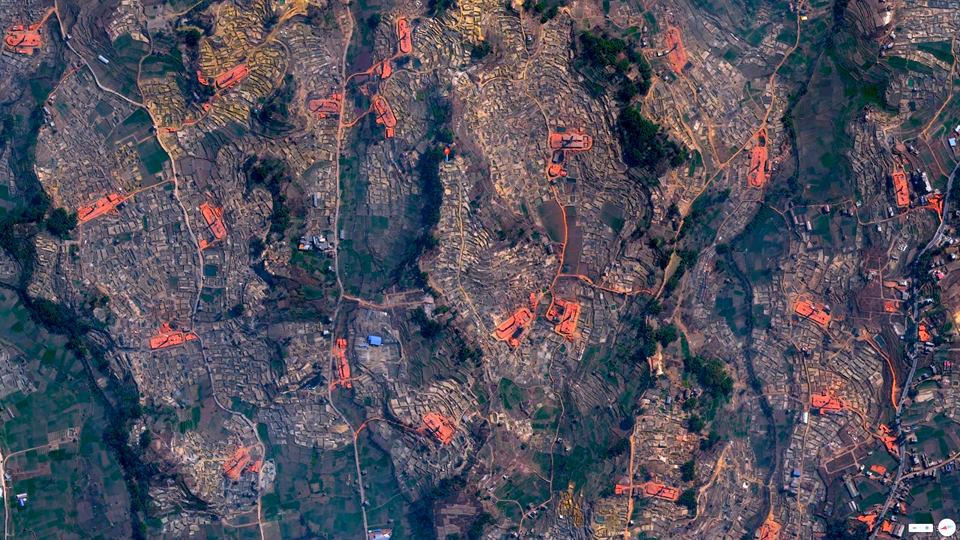 16. Central pivot irrigation fields Ha'il, Saudi Arabia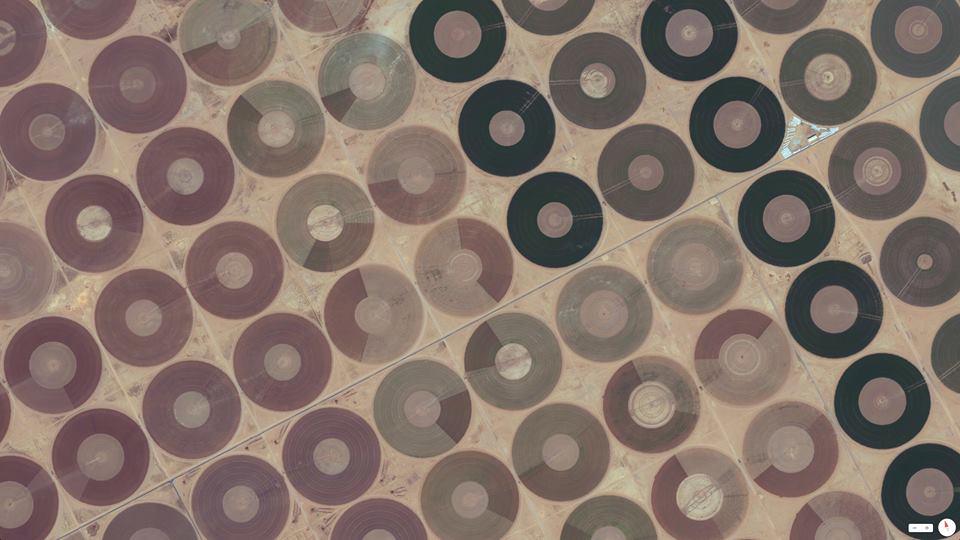 17. Amazon Rainforest deforestation, Para, Brazil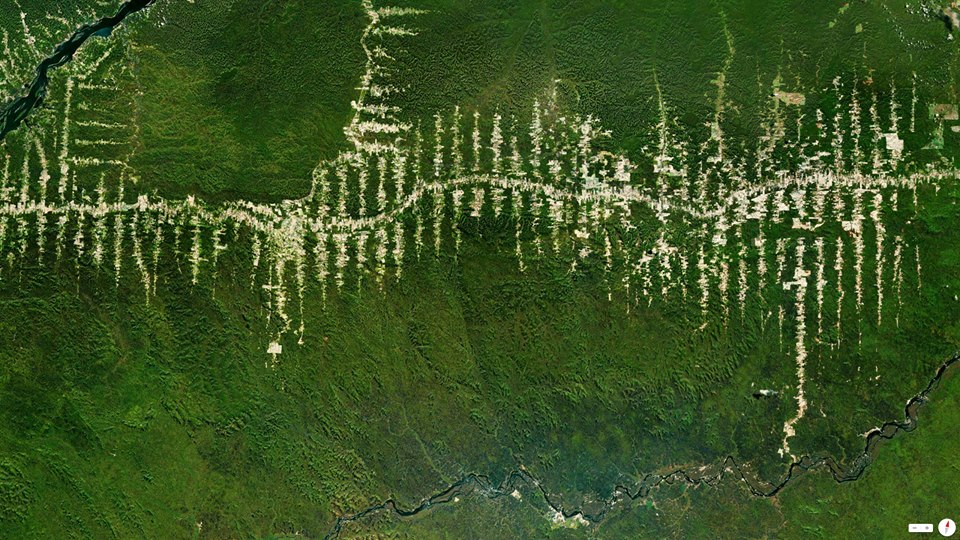 18. Kauffman Stadium / Arrowhead Stadium, Kansas City, Missouri, USA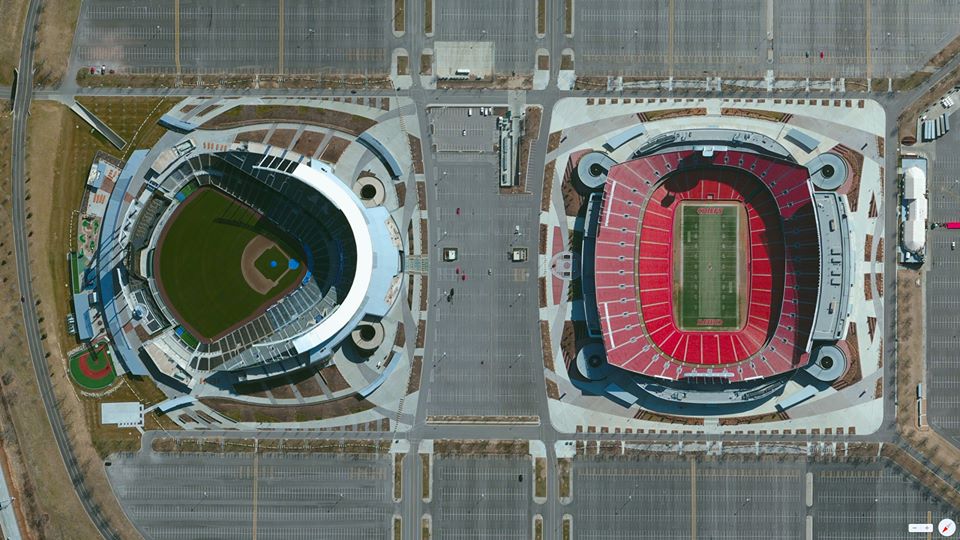 19. Alang Ship-breaking yards, Alang, Gujarat, India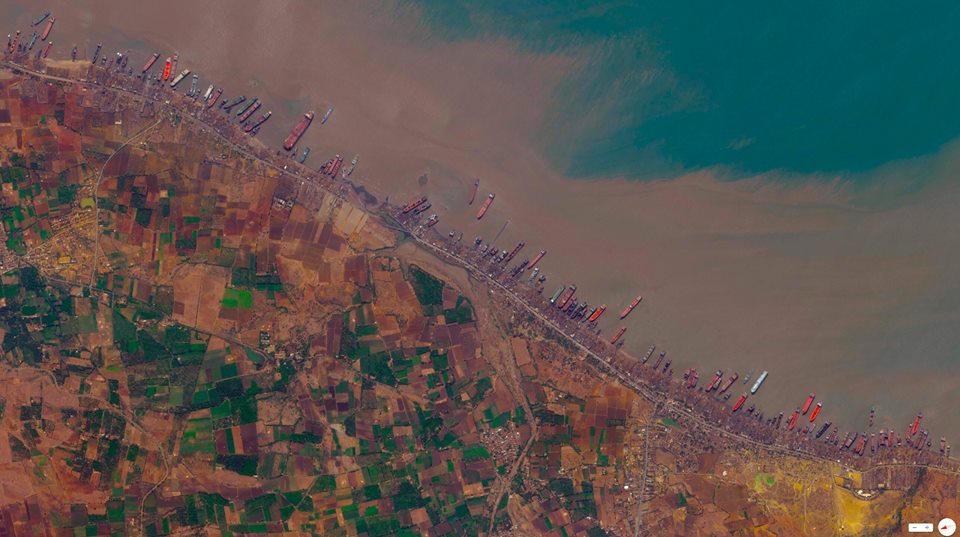 20. Los Caracoles Pass, Los Andes, Chile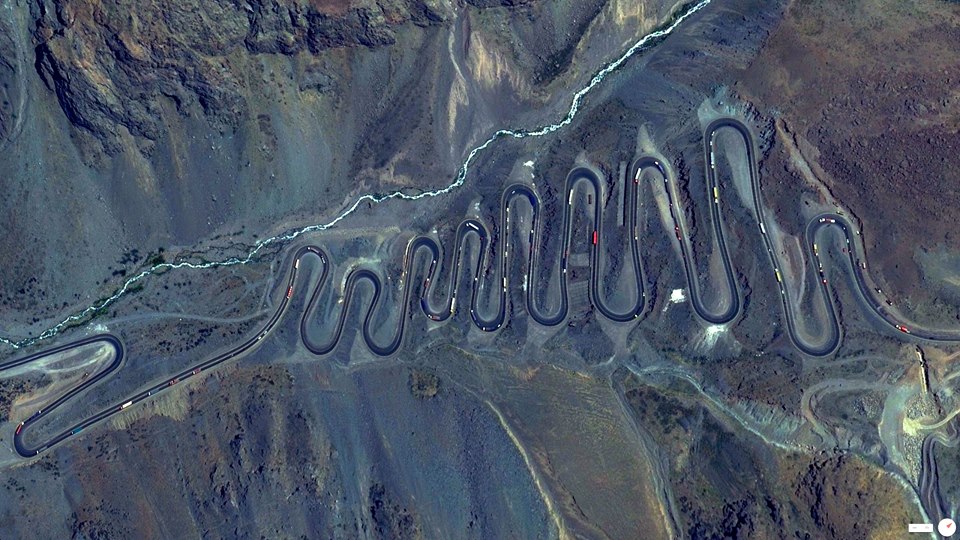 21. Durrat Al Bahrain, Bahrain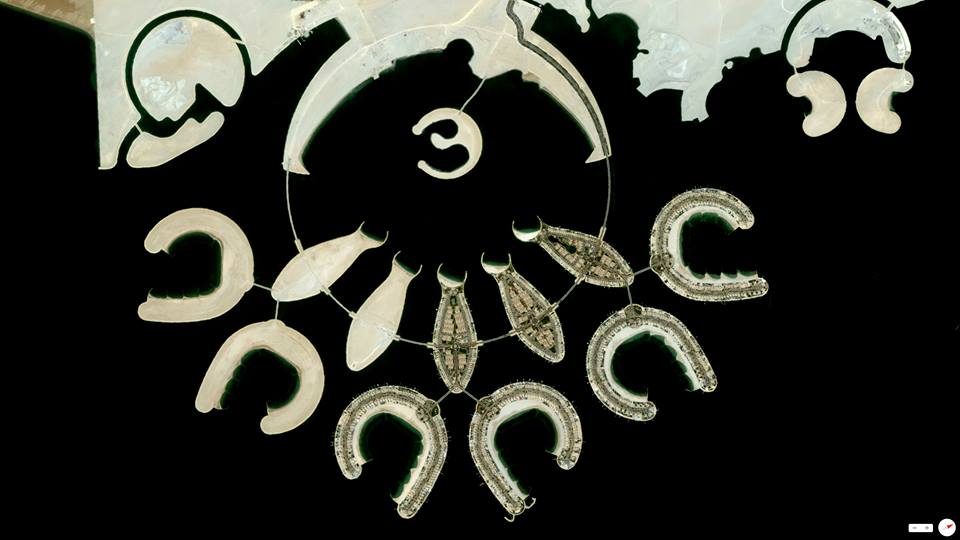 22. Port Newark-Elizabeth Marine Terminal, Newark, New Jersey, USA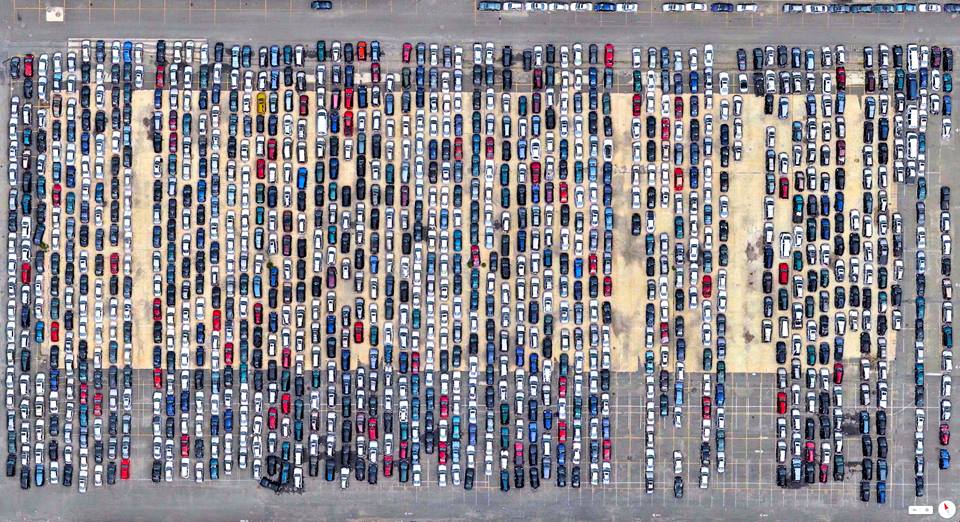 23. Bourtange, Vlagtwedde, Netherlands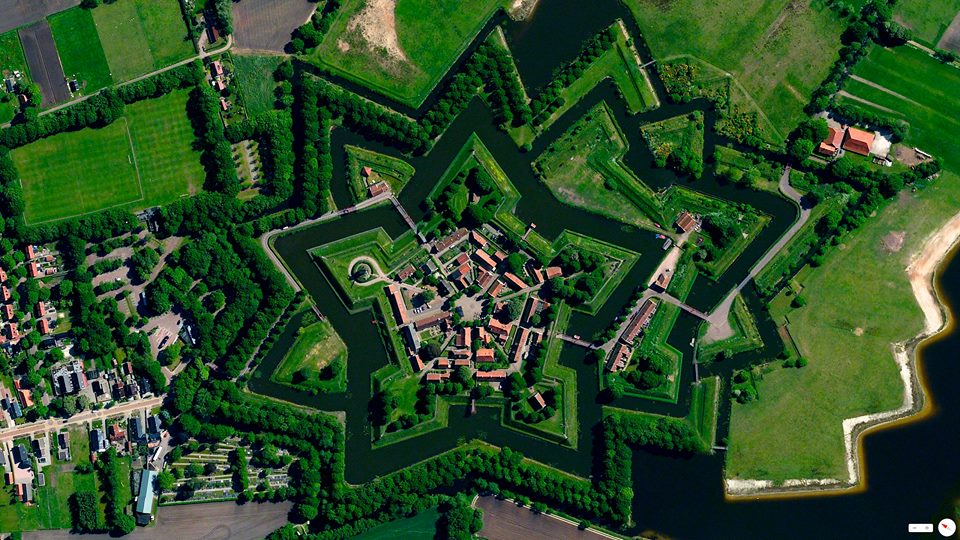 24. Inman Yard, Atlanta, Georgia, USA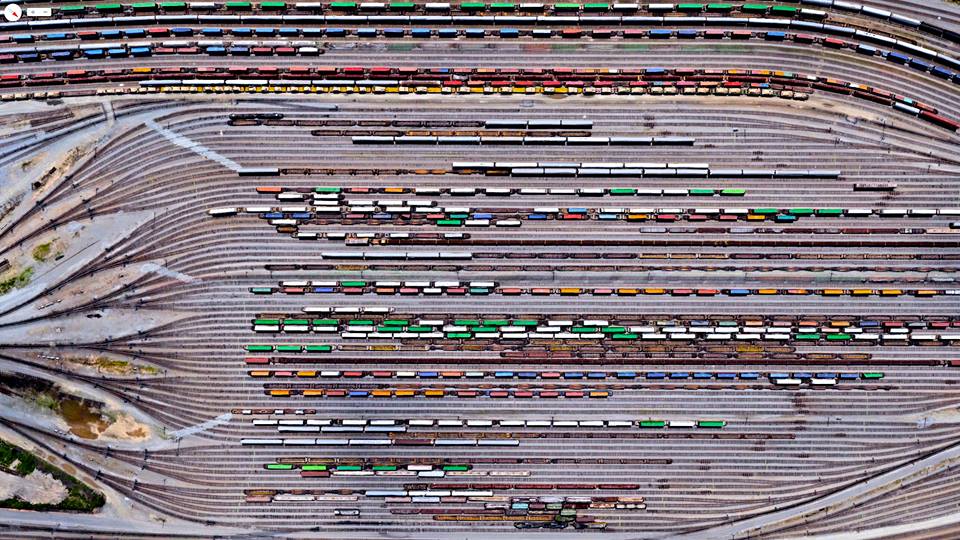 25. Froster Soak City, Toronto, Canada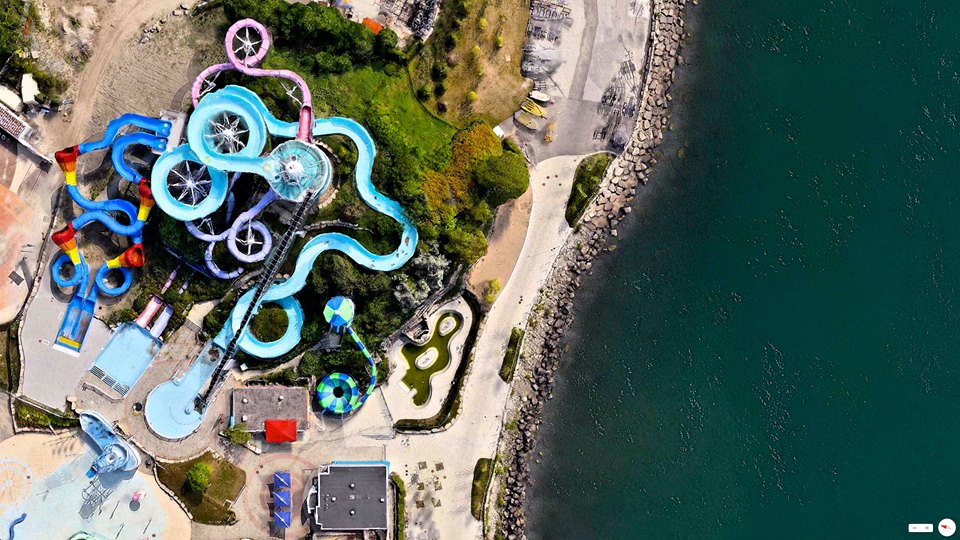 Recommended: Astronaut Chris Hadfield's Amazing Tweets From Space
I hope you enjoyed the post. Share it with your friends on social media and stay with us for more interesting stories from around the world.
Also, follow Daily Overview on Facebook so that you don't miss out on the new pictures.