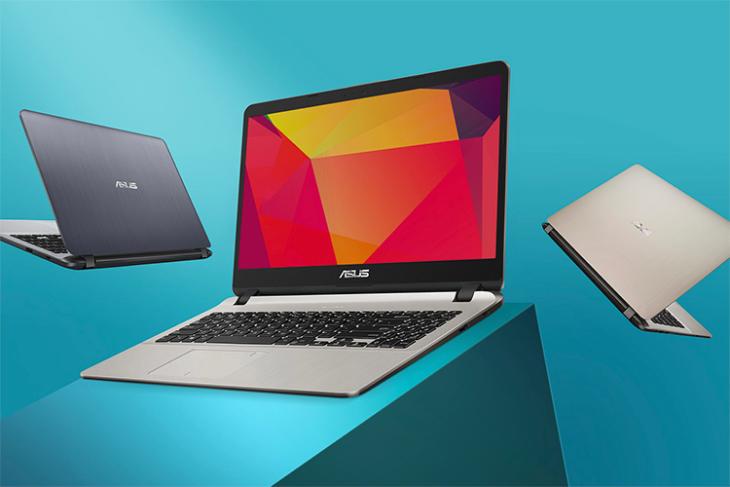 Expanding its lineup of lightweight laptops in India, Asus has now launched the many new products in the VivoBook series of ultrabooks. The VivoBook 15 X507 series laptops are designed for daily productivity and entertainment and come with powerful specs, "NanoEdge" displays with slim displays for immersive viewing.
One aspect that might leave users longing for more is the older generation of Intel Core processors, but let's see how the lightweight laptops from Asus hold up against it.
Asus VivoBook 15 X507 – Features & Specifications
Thin bezels have become an accepted trend on phones, so why should laptops be left behind? Asus X507 comes with a 15.6-inch Full HD display with thin "NanoEdge" bezels that keep the size of the laptop relatively smaller than other 15.6-inch laptops. For this reason, Asus has managed to restrict the weight of the laptop at 1.68kg. The display delivers a 178° wide field of view.
In terms of internal hardware, the Asus X507 offers a variety of CPU options – from Intel Celeron to Intel Pentium, up to 6th generation Intel Core i3 processors. It features up to 8GB of RAM and comes with a 1TB HDD. There is also an empty M.2 SSD slot so users can add an extra drive for faster transfers or a shorter boot time. An NVIDIA GeForce MX110 GPU takes care of the graphics-intensive tasks on the top model, making this laptop a good option for learning the trades of audio and video production and for moderate gaming.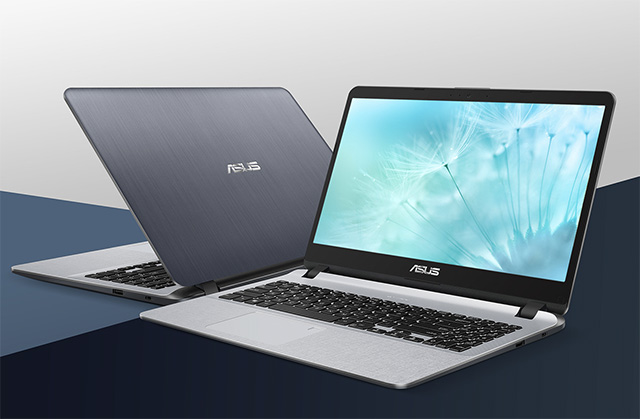 The laptop also supports fast charging and can tank up 60 percent of the battery in 49 minutes. Asus X507 also comes with SuperBattery Technology which, as per the company's claims, makes the battery last for up to three times longer than typical laptops.
In addition to this, the laptop comes equipped with a USB 3.1 and two USB 2.0 ports – no USB-C here, 2×2 802.11ac Wi-F and Bluetooth 4.2. For security, you also get a fingerprint scanner for easy login using Windows Hello.
The Asus X507 will start at a price of Rs. 21,990 and will be available in India exclusively via Paytm Mall. You can also enjoy a cashback of up to Rs. 3,500 (plus Rs. 100 extra) on your purchase.
Partnership With Paytm Mall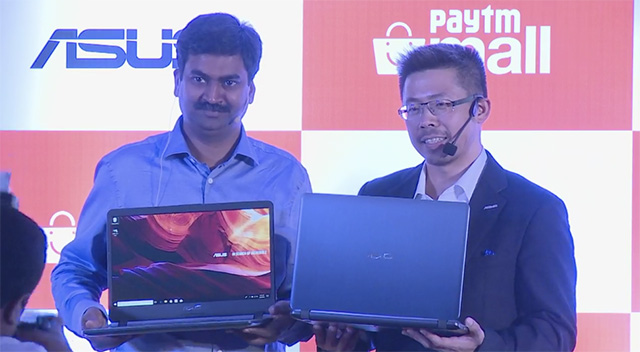 Just like the exclusive partnership with Flipkart for its smartphones, for its laptops, Asus has opened a brand store on Paytm Mall. As mentioned above, the Asus X507 range of laptops will be exclusively available via this store on Paytm Mall and the company is likely to add newer exclusive offerings in future. The store also has other Asus laptops, but they might or might not be exclusive to Paytm Mall.
At the same event, Paytm announced new partnership program and an inventory support channel for retailers.