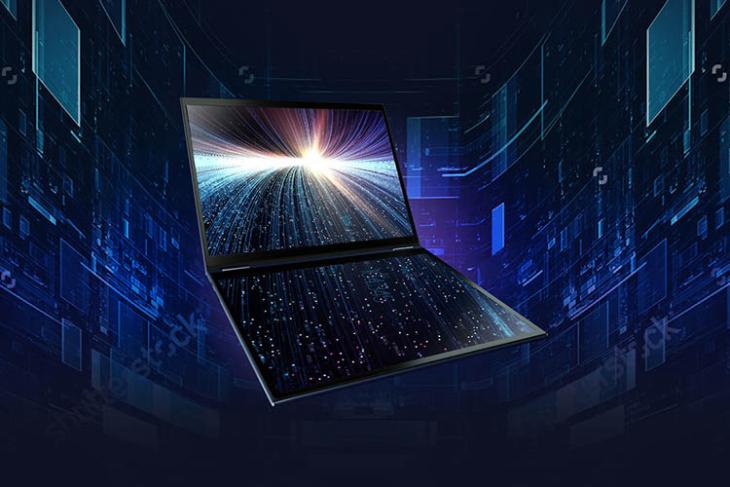 At the ongoing Computex 2018 trade show, Asus has lifted the covers off one of the most futuristic looking notebooks I've ever seen. This is Project Precog and it comes with two large touch displays connected by a hinge, with 360-degree flexibility.
Asus is getting rid of the physical trackpad and keyboard, leaving you with two large displays and intuitive software for the typing experience.
While Project Precog is still a prototype, it showcases the future of notebooks that make use of artificial intelligence and deep software integration to take complete advantage of the two full-size displays.
Unveiling Precog, Marcel Campos, Head of Marketing at Asus, said the onboard Intel Movidium-powered camera detects exactly where you place your hands, and displays the keyboard right underneath your fingers automatically. That's one way of ensuring you don't miss a keyboard. We can imagine a swype-style mini keyboard in one corner, when you don't want a keyboard taking up the whole bottom half. It's an interesting take on where notebooks are headed.
Asus also demonstrated a number of use cases for the dual display Project Precog, highlighting the ways in which the device can be used for both productivity and media consumption. Due to the 360-degree hinge connecting the two screens, Project Precog can be used in four modes – stand mode, book mode, tent mode, and flat mode.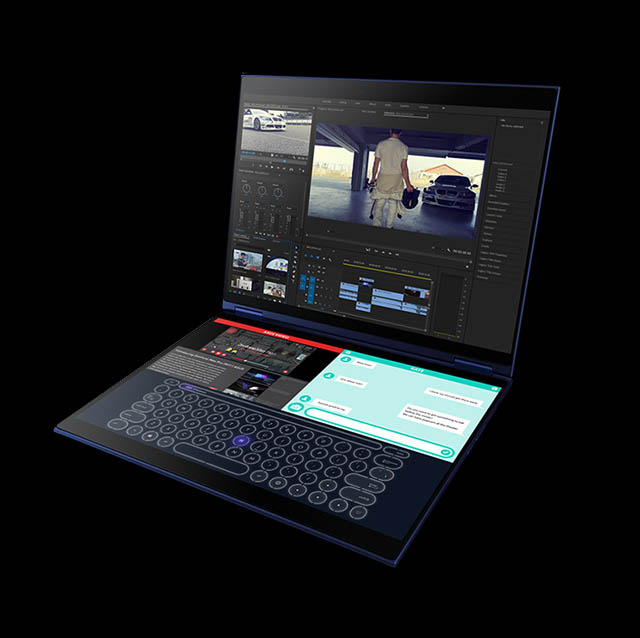 In stand mode, the notebook can be used as a normal notebook with some extra space on the bottom display to house other applications.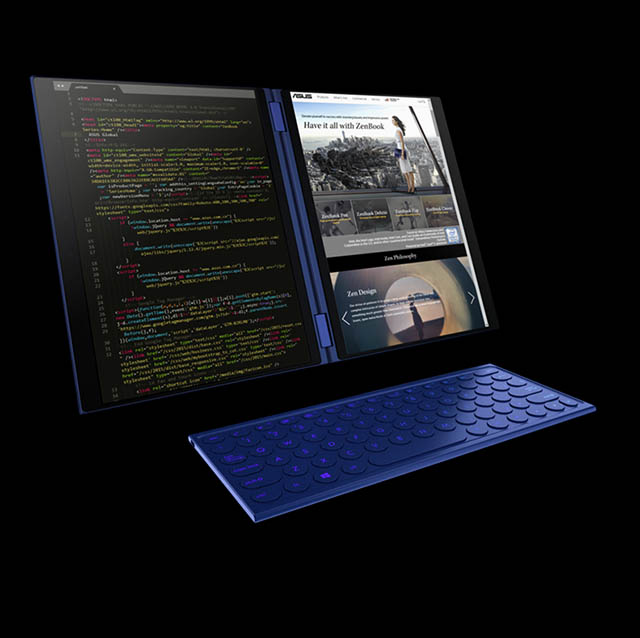 In book mode, users can utilize the entire screen real estate and use it as a big display along with wired or wireless peripherals for inputs.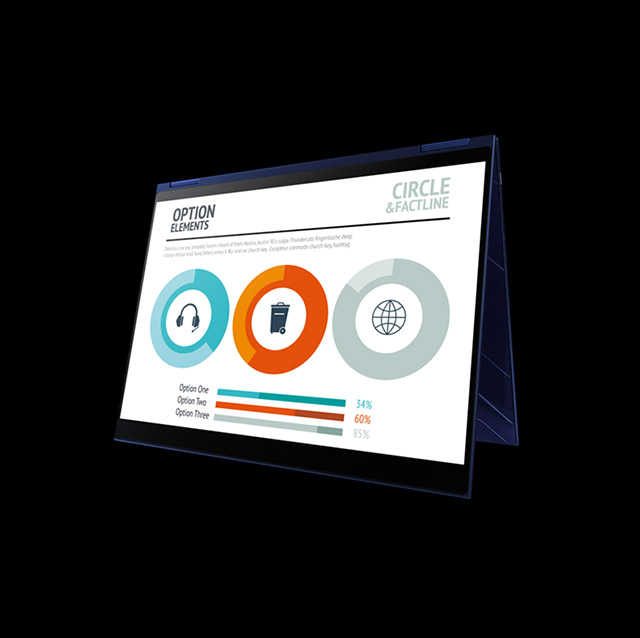 In tent mode, the device is perfect for media consumption, allowing two users to watch two different things on each screen at the same time.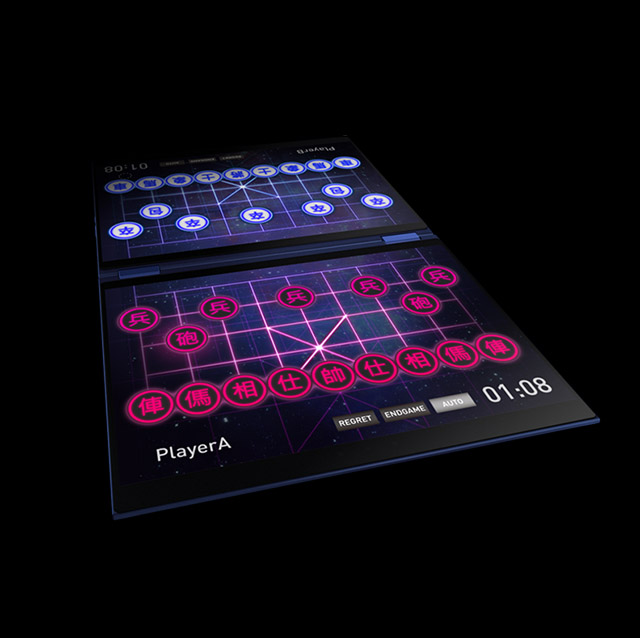 In flat mode, the notebook is transformed into a large touchscreen surface which is perfect for one-on-one games with a person sitting across from the user.
Just a Concept
While the lack of a physical keyboard is a major drawback, the large touchscreen definitely makes up for it. And if typing on the touchscreen isn't really your thing, you can always connect a keyboard and use both of the displays as a large screen.
As of now, Asus has not revealed any details about the hardware as the project is currently just a prototype and the company is likely to change a number of things before the notebook is finally released into the market.