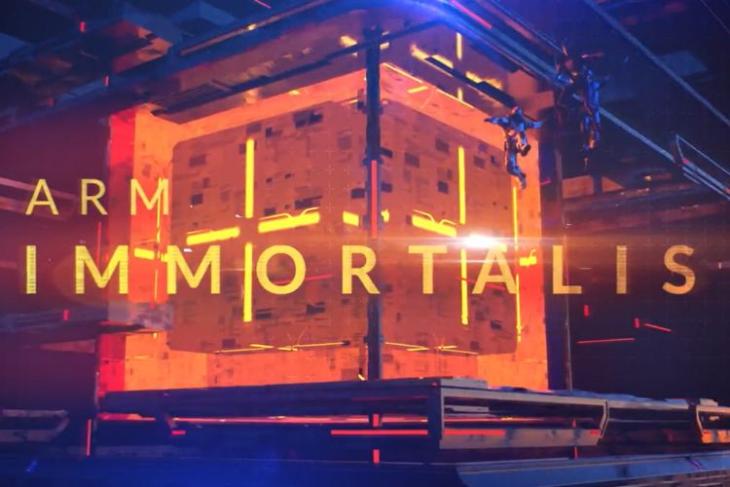 Arm has announced its new Immortalis G-720 GPU for 2024, which succeeds the G-715 introduced last year. The Immortalis G-720 GPU can be on the road to becoming Arm's best GPU yet. In addition, the company has introduced the new Mali-G720 and the Mali-G620 GPUs. Check out the details below.
Arm Immortalis-G720 GPU: Specs and Features
The Arm Immortalis-G720 GPU is the first to be based on Arm's 5th Gen Architecture. The biggest upgrade is in terms of the Deferred Vertex Shading (DVS) geometric flow architecture of the GPU. This means that the GPU will support most of the AAA titles of up to 64×64. It is designed to fuel future flagships.
The Immortalis-G720 sets a new standard for Variable Rate Shading and hardware-based ray tracing, something which was already leading with the Immortalis-G715. The GPU can support 10 performance cores or more to deliver advanced performance capabilities. Arm claims that the Immortalis-G720 can offer up to a 15% increase in peak performance and an additional 15% per watt.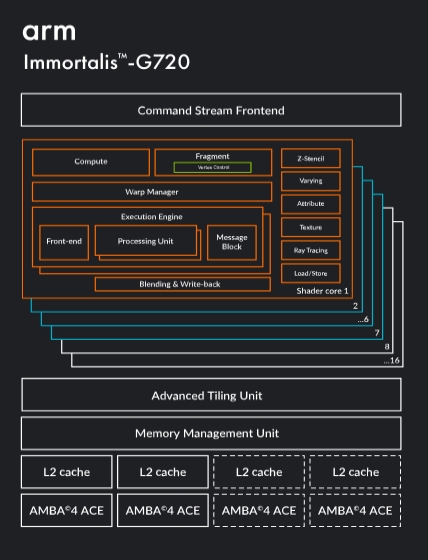 Arm touts the Immortalis-G720 as its most efficient GPU yet with up to 40% reduction in memory bandwidth usage and CPU load. This translates to an immersive gameplay experience at low power consumption. This in turn reduces the load on the GPU. Additional improvements include the ability to power gate the RTU, higher texture mapping throughput for 64bpp content, increased Multisample Anti-Aliasing (MSAA) blending, and much more.
In addition to this, Arm has introduced the new Mali-G720 and the Mali-G620 GPUs as well with support for 6 to 9 cores and 5 cores, respectively. The Mali-G720 GPU can support the hardware-based ray tracing feature. However, it is not required to. They also come with PPA (performance, power, and area) improvements. These new GPUs will be out in 2024.