Alongside its game subscription service, Apple also unveiled its video streaming service – Apple TV+ back in March. It was the company's answer to the growing dominance of all popular streaming services like Netflix, Prime Video or Hulu. And well, Apple might have been mum on the service ever since, but it has today revealed the price and availability details for Apple TV+.
Apple TV+ will go live on November 1 and well again, you won't have to shell out a ton. Apple has priced its video streaming service at $4.99 per month for a family plan, which is the same as Apple Arcade. You'll be able to watch all the exclusive on Apple TV app across all of your devices. In India, the Apple TV+ subscription is priced at just Rs. 99 per month, and will be available starting from November 1.
One of the highlights of the Apple TV+ announcement today was that the company will offer a whole year of its subscription service for free to users who pick up a new iPhone, iPad, or Apple TV. This is an attractive offer and ties in well with the company's iPhone 11 launch today. It will witness an influx of subscribers right off the bat as many users will upgrade to the latest iPhone in the coming weeks. Clever move, Apple!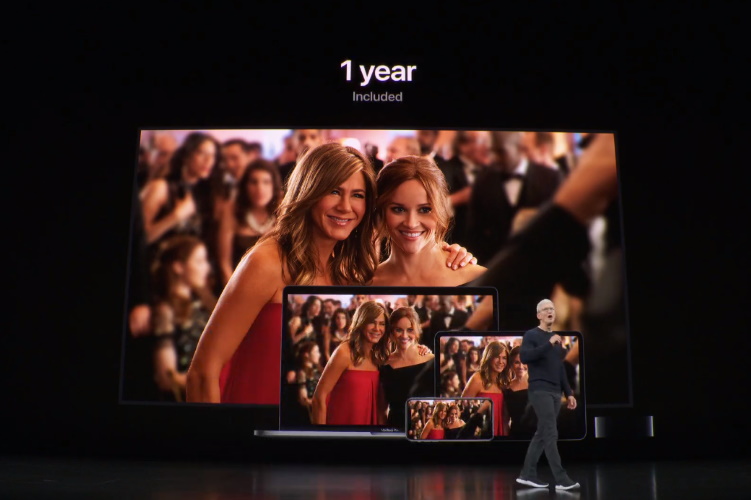 Also, if you take a look at Apple TV+ against its competitors, it's priced quite reasonably and affectively for Apple fanboys. When the streaming service launches later next month, you will get access to several exclusive shows such as The Morning Show (hosted by Jennifer Aniston, Reese Witherspoon, and Steve Carell) and a new Jason Momoa-led sci-fi series titled See. The company plans to add new exclusive every month going forward, so stay tuned.
You will be able to stream all of this via the Apple TV, which will soon become available on Samsung smart TVs and on Amazon Fire TV, LG, Roku, Sony and Vizio TVs in the future as well. AirPlay 2 support is also coming to select smart TVs with Apple TV support, so you're going to have a lot of options to enjoy Apple's originals.