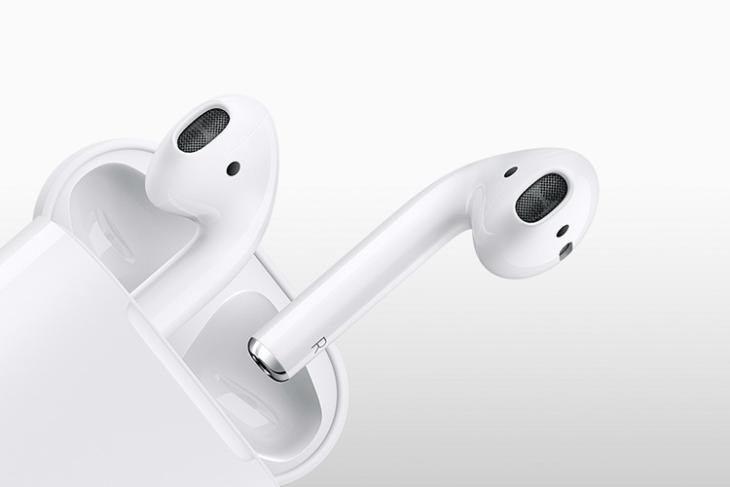 Apple has been investing heavily in the audio department, with a lot of products expected to be released soon. We have heard about the 2018 AirPods which could come with voice-activated Siri along with high-end, over-ear headphones with an "all-new" design as well. However, new reports suggest that these devices could very well be released next year, along with another speaker device.
As reported by "people familiar with the matter" to Bloomberg, Apple is planning to release higher-end AirPods, studio-quality over-the-ear headphones, and a new HomePod smart speaker in 2019.
The new AirPods will be noise canceling and water resistant enough to combat rain and perspiration. The company is also looking to increase the distance that AirPods can function away from an iPhone or iPad. Furthermore, there are plans on releasing high-end, over-the-ear headphones in 2019 that will be competitive with models from Bose and Sennheiser. The new headphones will be a pricier alternative to Apple's Beats line, which the company purchased for $3 billion back in 2014.
Also, owing to the sluggish sales of the original HomePod, Apple is working on a new version of the HomePod for as early as next year, and it could switch production away from Inventec for the latest model. According to the report, Inventec executives met with Apple executives in California in recent weeks to discuss future HomePod orders, but a final decision on working with Inventec on the new model hasn't been made, the people said. An Inventec spokeswoman said the company "will try its best to secure new orders."
There are also talks of a wireless charging case for the AirPods that will be compatible with the company's AirPower wireless charger. The AirPower will use multiple charging sensors to charge up to three devices simultaneously and will include a custom Apple chip running a barebones version of the iOS mobile operating system, which should provide power management features onboard.