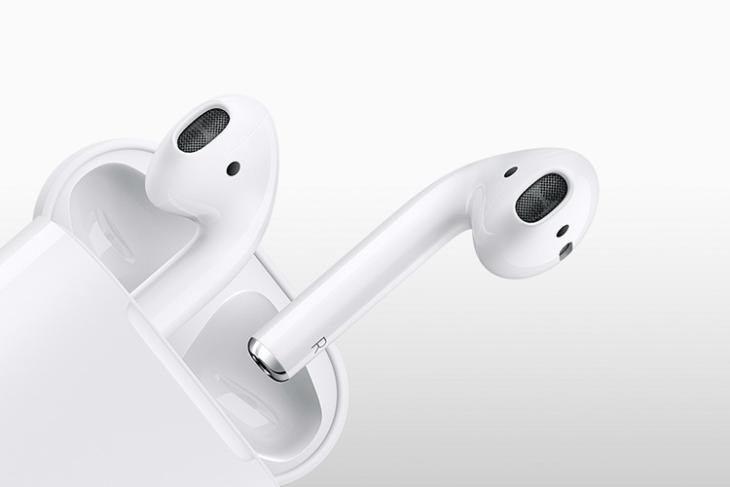 Apple cut the cords on EarPods and made them into AirPods. And a year later, Apple's AirPods are one of the most popular wireless earbuds out there on the market. However, it's still not perfect and has some flaws. That's exactly what the company is looking to fix with their new AirPods.
According to Bloomberg, Apple is preparing to launch a new set of its popular wireless earbuds. Going by the report, it appears that one model could be launched later this year with an updated wireless chip, and another with a water-resistant design may come out in 2019.
New Wireless Chip
As we all know, the AirPods are popularly known for the W1 wireless chip inside them that helps it connect almost immediately to iPhones and other Apple devices. The report notes that Apple is developing a new model with a new wireless chip that helps it better manage Bluetooth connections. It's unclear if this new chip will be a variation of the W2 chip (debuted with Apple Watch Series 3) or if it will be an entirely new one.
"Hey Siri"
Another interesting addition this year could be voice-activated Siri. In case you are not familiar with how Siri works on current AirPods, users must tap the side of an AirPod before they can use voice commands. Reportedly, in the new AirPods, you would be able to summon the virtual assistant hands-free with a "Hey Siri."
Water-Resistance
As mentioned earlier, Apple is said to launch another AirPods model next year. That particular model could feature a water-resistant design, according to Bloomberg. It remains to be seen if they'll be able to survive being submerged in water for long periods of time (highly unlikely), but we're guessing they'll be built to withstand rain and splashes.
While the price tag on the current generation AirPods may seem like a lot at first, it is still quite affordable in the growing market where some other offerings are going for upwards of $200. That said, we hope Apple will sell the upgraded one for the same price, if not less.
Apple is already dominating the wireless earbuds space. According to research from NPD Group, it is estimated that Apple's AirPods accounted for 85 percent of completely-wireless headphone sales in the US between the December 2016 release and August 2017. And yes, hopefully the new AirPods won't blow up while in your ears.