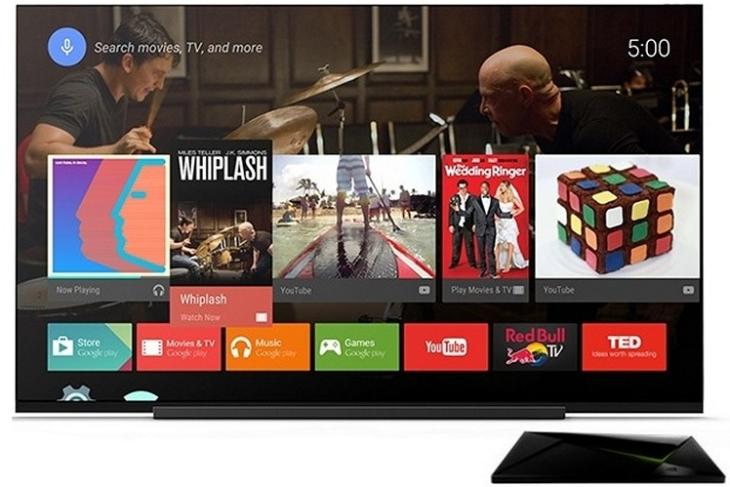 Android P will bring plenty of new features not just to smartphones and tablets, but also to televisions. At the ongoing Google I/O developer conference in San Francisco, Google detailed exactly what the latest version of the software has in store for Android TV. At its 'What's new in Android TV' session, the tech giant claimed that the changes implemented in Android P will result in better performance, easier setup, and better access to settings.
First off, Android P is said to improve performance on entry-level devices, allowing for more smart TVs and Android boxes to feature the software. The company also says that the setup process will now be much simpler with the help of a smartphone, irrespective of whether you're using an Android device or an iOS one. On Android, however, users will also get a 'Nearby' notification prompt to set up Android TV.
As far as the setup process is concerned, the new software will suggest apps to auto-install. It will also apparently log into accounts like Netflix automatically by using Google's Autofill options. According to Gil Dobjanschi, the Tech Lead of the Android TV team, the company is also working to 'backport' most of these changes to Oreo, so that manufacturers can update their respective devices without having to wait for the Android P roll-out.
Overall, Dobjandschi said that the team will look to update Android TV more often in the future, although, he admitted that Android TV will still lag behind mainline Android P for now. However, he did express hope that by 2019, the TV platform will release on the same timeline as the rest of Android.