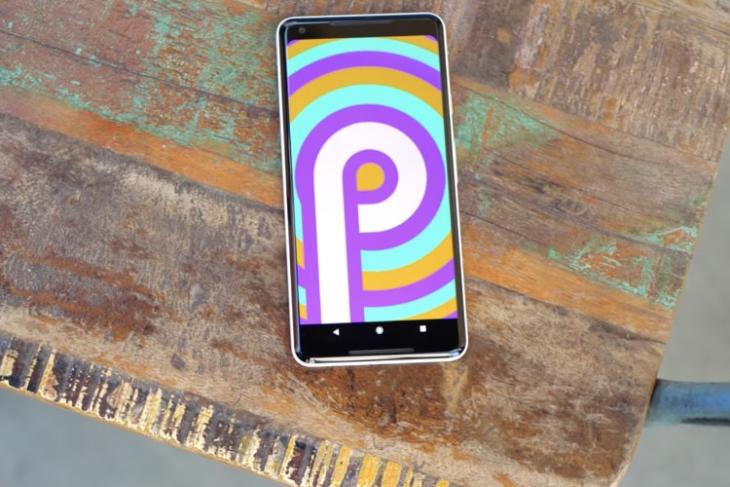 The first Android P Developer Preview has been out for a month or so and we have come across many new features that we love. But as expected a lot of the changes have not yet been revealed. Among other changes, the navigation bar is expected to get significant attention as Google looks to move beyond the three-button setup that has been around for over half a decade. Google was rumoured to be working on gesture-based navigation to replace the existing buttons.
Now thanks to 9to5Google, we have our first look at the navigation bar with Android P and the new gestures functionality. In an unrelated blog post about a new inbuilt private DNS mode in Android P, Google leaked the revamped navigation bar – and then promptly changed it.
The new nav-bar features a standard back button along with a capsule-shaped home button instead of the circular one we have become used to. Meanwhile, the Recent Apps or multi-tasking button is nowhere to be seen.
9to5Google says the company could be testing a fresh layout for the navigation bar and might bring new iPhone X-like gestures such as swiping over the new home button to reveal open apps. It was also told that the back button auto-hides when there's no use for it, like on the home screen, which sounds like an elegant solution. It is unclear if the back button disappears from view when not used for a long time, or within apps like video players or YouTube that are meant to take up the entire screen.
We expect Google to reveal the new changes to the navigation bar along with other upgrades at Google I/O next month. We just hope that the new swipe functionality – if real – is not as daunting as the single-button navigation that some manufacturers include on the front fingerprint sensor. We hope Google gives us the option to choose the kind of navigation bar we want so we don't have to change a lot of the actions and reflexive taps that we are used to.
Excited about Android P? Check out Beebom's take on the new features in the first Android P Developer Preview.