Ever after Google's continuous efforts, the Android malware problem seems far from over at the moment. It is also not that difficult to end up with an infected Android device since it is possible that it came in tow with an app downloaded from the official Play Store or other unofficial app stores. Google launched Play Protect to curb such malware-laden apps but a few still manage to sneak past this security filter. The latest one that has been spotted is a Trojan malware called Laopi, which has been termed as a jack of all trades.
This strain of malware infection has been discovered by researchers at Kaspersky Labs and it is said to be an evolved form of a previously spotted malware known as Podec. This is no simple malware that attacks only your private info but instead, the new Laopi malware has a more complex and modular architecture. This makes the said malware strain extremely capable, with the most disruptive act being the ability to mine cryptocurrency.
The malware was found hidden inside several security and adult apps, especially on third-party unofficial stores. These malicious apps utilized quite a common practice, showing a constant stream of pop-up ads, to get what they wanted to be done. Once you click on an advertisement, you're redirected the attackers' malicious web resource and Laopi malware is installed and activated.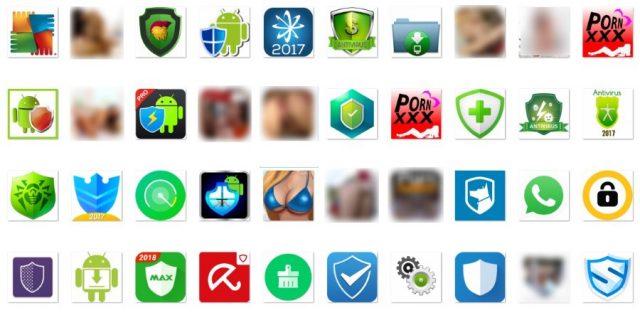 Once Laopi has made itself at home on your Android device, the malware downloads and installs a Monero cryptocurrency miner to mine the said virtual currency. This means Laopi will make use of the internals of your device to mine Monero, leading to overloading and overheating. It'll continue to operate by using all of your Android phone's components, ultimately leading to a bulged battery and deformed back cover. It could even lead to a Galaxy Note 7-like scenario, where the device would explode under the intense workload.
This is the most harm Laopi can cause to your Android device, however, apps with the said malware can also pester users with regular ad pop-ups inside the notification shade, install and download random apps, apply a proxy to capture your private data, subscribe you to premium SMS services and launch DDoS attacks via your device. But, nothing's worse than losing your device to a hidden cryptocurrency miner app.
All this shows that Laopi is a lot more dangerous, as well as capable, than any other malware discovered on Android. We will advise you not to install any suspicious apps from the Play Store or other third-party sources. And even if such a malware is discovered on an Android device (the best signal being excessive heating!) then the most-apt decision you can take is to remove the same from your device. It may require you to instantly reset your device but it would be necessary to save the device from further any damage. So, it's much better to protect your device from any unforeseen damage? Isn't it? Do let us know your opinion in the comments down below.