Amazon is the latest tech giant to have been criticised for extending its services to U.S law enforcement agencies. The employees of the e-commerce giant have now penned a letter to CEO Jeff Bezos asking to stop the sale of their facial recognition tool to the Immigration and Customs Enforcement (ICE).
The letter written by a group of Amazon employees, first revealed by The Hill, criticizes the company for selling its popular facial recognition tool – Amazon Web Services Rekognition – to the U.S government.
They cite examples of 'historic militarization' to make a point regarding the human rights abuse happening at the U.S border and say that Rekognition is another powerful tool "for the surveillance state, and ultimately serve to harm the most marginalized." They further to continue to add in the letter:
We refuse to build the platform that powers ICE, and we refuse to contribute to tools that violate human rights. As ethically concerned Amazonians, we demand a choice in what we build and a say in how it is used.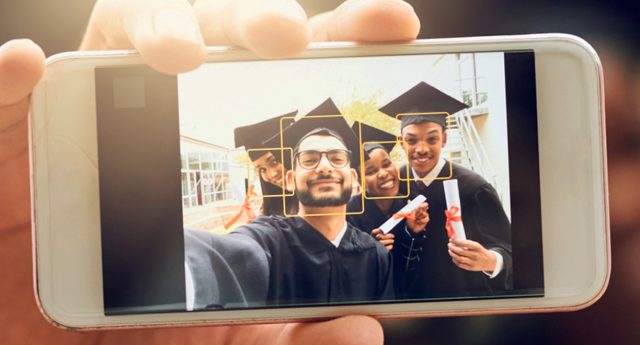 This letter has been written to Bezos after an investigation by the ACLU (American Civil Liberties Union) revealed that AWS shipped the facial recognition tool to police in Florida and Oregon. The police have confirmed the claims, saying that they're testing the software and using it to track only the cops who have volunteered to be part of the pilot program.
It is, however, currently unclear whether residents are also being tracked under this facial recognition program for U.S law enforcement. The employees have also asked Amazon to drop data-mining company Palantir from AWS as it is being used to weed out immigrants.
And not just that, they're also asked Bezos to make the proceeding of the company more accountable and transparent – as to how Amazon products are being used by the U.S government. An Amazon spokesperson has defended Rekognition and in a statement said,
Our quality of life would be much worse today if we outlawed new technology because some people could choose to abuse the technology.
This is an indirect reply to the concern of Amazon employees, which is similar to what the Microsoft CEO has done by saying that they're not directly involved with ICE or the border police. You can read the complete letter to Jeff Bezos right here and do let us know your thoughts in the comments below.