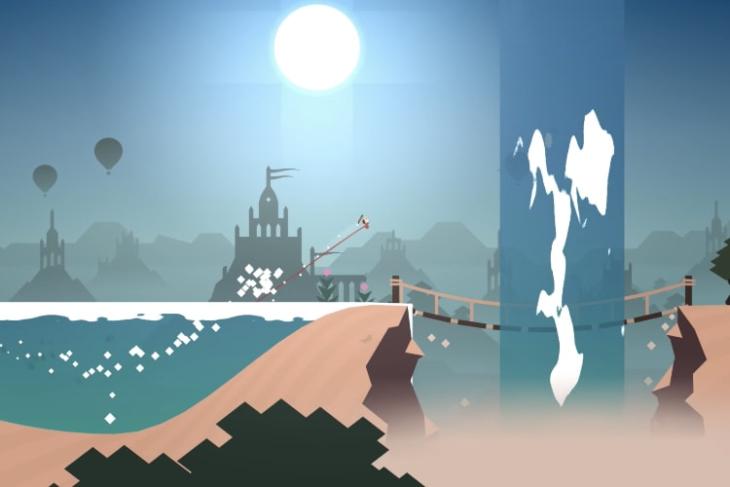 After being released on iOS last February, Alto's Odyssey is all set to hit Android next month. There's no exact ETA, but pre-registrations are now live on Google Play, so interested users can sign-up and get notified once it launches in a few weeks' time. It isn't clear, however, if there will be any in-game items and other goodies up for grabs if you pre-register.
Alto's Odyssey is coming to Android next month! Pre-Register today on @GooglePlay and be the first to get notified at launch 💚 https://t.co/IyjbPNxrdB pic.twitter.com/VzmZ2rWmCs

— Alto's Odyssey (@altosadventure) June 19, 2018
The sequel to the cult endless runner snowboarding game, Alto's Adventure, Odyssey is also developed by Snowman, and like its illustrious predecessor, will be ported from iOS to Android by NoodleCake studios.
While the iOS version of the app comes with a $6.99 price-tag, many expect the Android avatar to follow in the footsteps of its predecessor, Alto's Adventure, which was first launched on iOS in 2015 with a $4.99 price-tag, but arrived on Android next year as a free-to-play title with in-game purchases.
Alto's Odyssey is set in the desert, but that doesn't make it any less fun. As Akshay Gangwar said in our review of the game, "I played it for quite some time over the last week and the more I played, the more I realized what Snowman meant by the line "it takes time to build things right."Alto's Odyssey took much longer than anticipated, but am I glad it did. The game has turned out as close to perfect as one could expect and exceeded my already ridiculously high expectations."
We can't wait for the game to be out on Android – it's been of the most-anticipated launches this year – and if you are just like us, hit the link below to pre-register now.