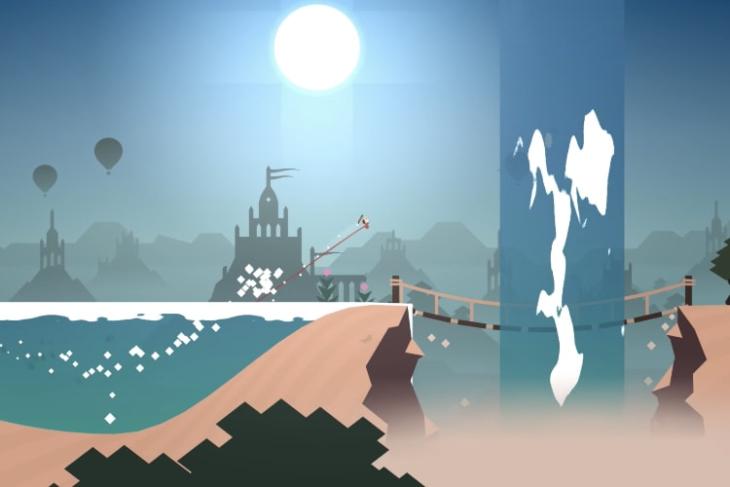 Since its launch, Alto's Adventure has been one of the most famous endless runner game ever made. It's hard to believe that it has already been three years since the critically-acclaimed game was launched on iOS and now it's time for its sequel to hit the App Store. The new game in the series dubbed as the Alto's Odyssey is already available for pre-order on the App Store.
From its trailer, the game looks way better than its predecessor which in itself is a hard feat to achieve. Team Alto which is a collaboration between the Snowman Developers and the lead artist and developer Harry Nesbitt, seems to have kept the original design DNA alive as the game looks absolutely gorgeous.
The gameplay also seems to be similar, allowing users to play a relaxing game with simple touch and tap controls. Alto's Adventure was one of the first games which brought forward the idea of relaxing and calm-inducing gameplay instead of frenetic ction, and the new Alto's Odyssey carries forward the concept. That's not to say that nothing is new here. In fact, the game feels refreshing as it now incorporates many new structures, which should add more variety than gliding down snow-capped mountains, bunting lines, rooftops and up wooden ramps as in the original game.
The game is available for pre-order on App Store and has a tentative release date of February 22. I also love that the game still follows the upfront payment model and has no in-app purchases – the game is priced at $4.99 for the App Store.
When asked about the Android release of the game, the developers replied on Instagram that since they are a small team, they have to prioritize one platform but assured that the Android version will be released in the coming months. I just hope the devs don't take as much time with the Android release as they did for Alto's Adventure previously.