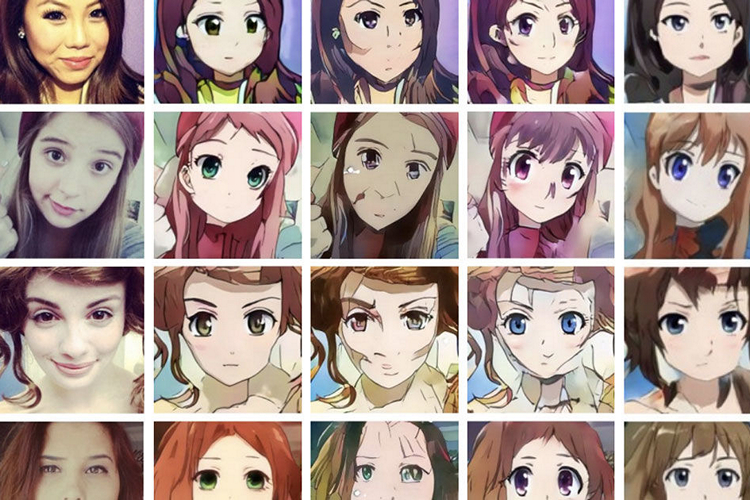 We have seen AI make us look old, young, and even like vintage portraits. Now, AI is capable of doing something that anime fans always wanted. Making an anime character out of yourself. Yes, you will soon be able to generate anime characters from your selfies.
Researchers from South Korea who work for NCSoft, a video game company has developed an AI that can generate anime avatars. To achieve this, they have created Generative Adversarial Networks (GAN) that does all the hard lifting so that you can sit back and relax until the complex algorithms churn out your anime character.
The research paper published by the researchers explains the technical aspects of the AI. They have used Unsupervised Image to Image Translation that they call "U-GAT-IT" along with Adaptive Layer Instance Normalization (AdaLIN) that improved the accuracy and realistic feel of the output images. The researchers also claim that their proposed model is much superior and sophisticated than other GAN based models used for similar applications.
"Unlike previous attention-based methods which cannot handle the geometric changes between domains, our model can translate both images requiring holistic changes and images requiring large shape changes," reads the paper.
They have open-sourced the code that they used in the implementation of U-GAT-IT. If you're interested, you may check the Tensorflow implementation of U-GAT-IT here and PyTorch implementation of U-GAT-IT here. Also, check out the video summary of the image-to-image translation uploaded by the company here for an in-depth explanation regarding how this works behind the scenes.
So, what do you think of this research team's work? I can already sense some anime enthusiast working on a website that lets people generate anime characters based on these research developments. Tell us what you think of this in the comments down below.
---