Nirmal Roy, a Guwahati resident recently got his passport with the help of India's Prime Minister, Mr. Narender Modi. Unbelievable as it may sound, the Prime Minister of India along with Ministry of External Affairs made sure that Roy got his passport in just 5 days.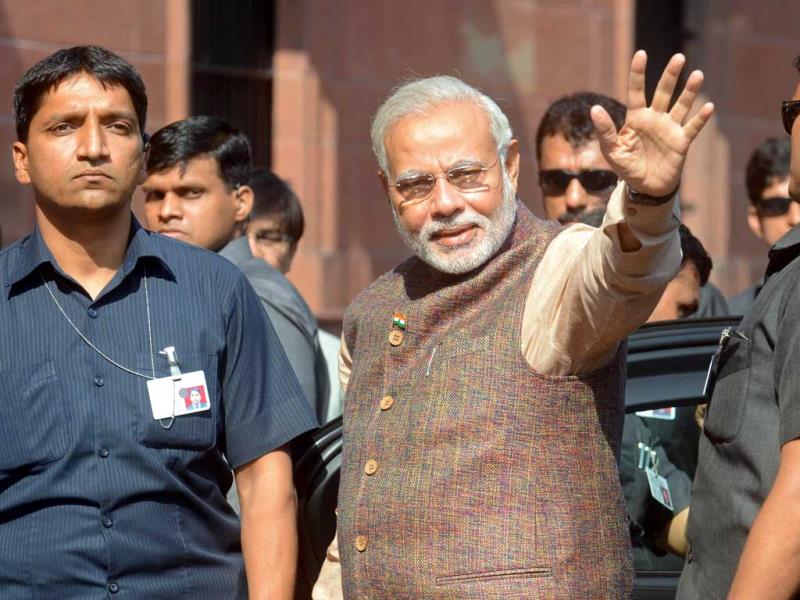 Here's how the whole incident transpired.
Nirmal Roy had been waiting for almost a year to get his passport. When he reached the regional passport office to know what went wrong with his application. The passport officer available at that moment, Ms. Anjali Das Thakuria said, "You voted for Modi. Ask him for the passport". On August 25 Roy did exactly the same; writing a letter to the PMO describing his situation as well as what Thakuria had told him.
The PMO acted swiftly along with the Ministry of External Affairs as Roy received a letter within three days assuring him of prompt action. On August 30, Roy had his passport delivered at his home. The most intriguing aspect took place when on September 15, Thakuria was arrested by the CBI after she was caught taking bribe red handed. All of Assam feels very strongly, that Modi's intervention brought about the downfall of the passport officer.
Mr. Modi is sending out a very strong message to the whole country that their voice surely matters. He has created many portals for anyone in the country who feels he's been done injustice by the Government officials. Be it his latest stint on the radio with his show "Mann Ki Baat" where he not only sends out a long speech but answers the questions that have been sent out to him by the general public through which he feels that a macro problem can have a solution.
Then there's this portal where you can directly interact with the honourable Prime Minister. You need to register first and then can easily send in your views that can help in nation building. Well, that's what the website states.
Another portal mygov.in is where you can see clearly that the initiatives taken up by the Prime Minister is actually working or not. This portal too gives you an option to debate on all the current issues that are happening in the country. Don't miss out on the blog section and see the video address that our prime minister has regarding this initiative.
After a decade long Government where the voice of our Prime Minister was a scarcity, this Prime Minister talks and wants us to open up as well for developing India. Our voice is not a mere noise anymore.
Recommended: Now Track Attendance of Indian Government Officials Online
This incident was picked up from this Reddit thread.