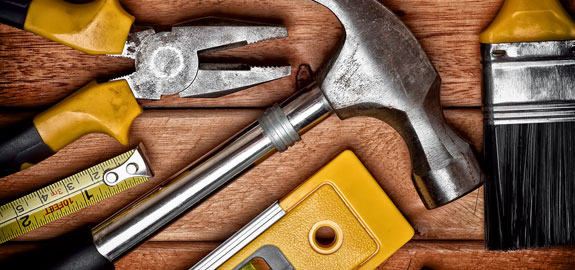 A Startup is no doubt difficult to manage; especially when it comes to the financials. Wrong startup financial management can ruin the business prospects even before it starts.
Therefore, without further ado, let's introduce you to the following startup online accounting tools / software.
Also See- 10 Biggest Internet Startup Failures
1. Wave Accounting
Availability – Free
Their target is small business owners who need easily approachable online accounting software for daily financial maintenance and record keeping. Its graphic reporting system makes it hassle-free to track payments and taxes.
2. Quick Books Online
Availability – Free Trial / Monthly Subscription
This is a web-based software (no downloads / installations necessary) that will import all customer contacts from Gmail, Outlook or Microsoft Excel and synchronize online. You can also import historical financial data on the desktop. The software makes it easy to create and manage invoices, create and transfer estimates, create business reports, track check payments and more.
3. Outright
Availability – Free / Paid versions
This is useful and minimalistic software for small business owners and self-employed individuals. If you are looking for software to track income, expenditure, taxes and reports, use Outright.
4. Fresh Books
Availability – Free / Paid versions
This is not an accounting tool in the truest sense of the term but more of an invoicing and tracking tool useful for service providers. For instance, if you are a freelancer and you want to invoice clients properly, Fresh Books is the one for you.
The free version limits certain features. With the paid version, you can print, mail, and enclose a return envelope for invoices for only $1.80 per invoice.
5. Peachtree Accounting
Availability – Paid
It comes with a complete accounting suite / module that helps you manage basic to complicated accounting formats. It focuses on key business metrics, budgeting, change order processing, tracking recalls and claims and lots more. IRS accepts Peachtree reports for tax payments.
6. Xero
Availability – Free Trial / Paid version
This coveted 'beautiful' software offers double-entry accounting on mobile, Macs and PC. It connects with banks and online apps like PayPal to give the user a seamless accounting experience. Xero generates accounting reports and offers several other functions like fixed asset integration. Recently, Peter Thiel, the co-founder of PayPal invested 4 million USD in Xero!
7. Sky Clerk
Availability – Free Trial / Free / Paid versions
This is a basic income – expense reporting tool that integrates with apps like Fresh Books, Mail Chimp, Highrise, Stripe and shoeboxed. Their mobile apps are available for iPhone and Android downloads. This is a simple pay-as-you-go application without any binding contracts.
So, check out these accounting tools and make a success of your startup!
Image Courtesy: inc.com
---