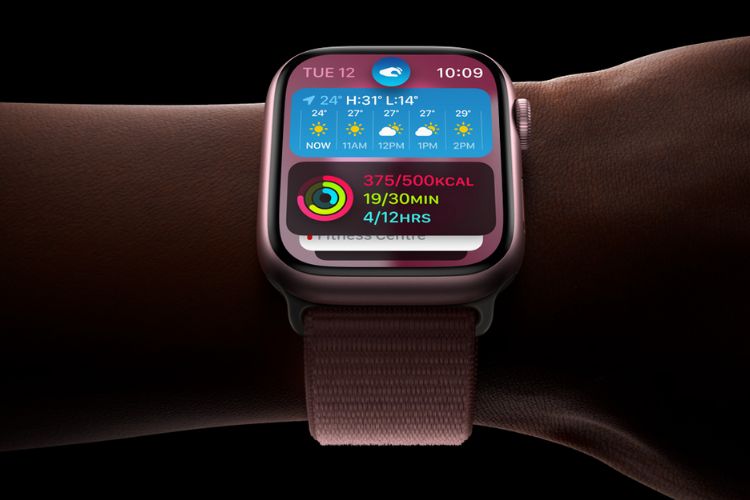 2024 will mark 10 years of the Apple Watch and it won't be wrong to expect major changes for the next-gen Apple Watch. This has been long-rumored but it seems like we will have to settle for another year as next year's Apple Watch might not be as exciting as we thought. Here's a look at the details.
2024 Apple Watch Expectations
Popular Apple analyst Ming-Chi Kuo has given some predictions for next year's Apple Watch, possibly called the Apple Watch Series 10, which might prove unpleasant. Kuo, via a blog post, reveals that the smartwatch won't bring a lot of innovations.
It is also suggested that the 2024 Apple Watch won't have a microLED display, which was rumored earlier. This was then pushed to 2025 but Kuo is not sure if this would be the case. In fact, he feels that Apple might introduce a microLED Apple Watch in 2026.
Another anticipated feature, which is a blood glucose monitor may also be skipped next year and even in the year after. There are chances that the 2026 Apple Watch might finally get it. The 2024 watches are also likely to see a design overhaul. However, as it turns out, there won't be anything too great to look forward to!
That said, there's a possibility that the aforementioned may be reserved for the next Apple Watch Ultra and this is where we may see a major update. The Apple Watch Series 10 might just be an incremental upgrade.
Since the aforementioned details are merely based on predictions, it would be best to wait for something substantial for a better idea. As there's a lot of time before Apple releases its next batch of Apple Watches (it just released the Apple Watch Series 9 and the Apple Watch Ultra 2), it's best advised to wait and see what transpires. We will be sure to update you with more details, so, stay tuned. And, do let us know what you think about Kuo's projections in the comments below.
Featured Image: Apple Watch Series 9
---