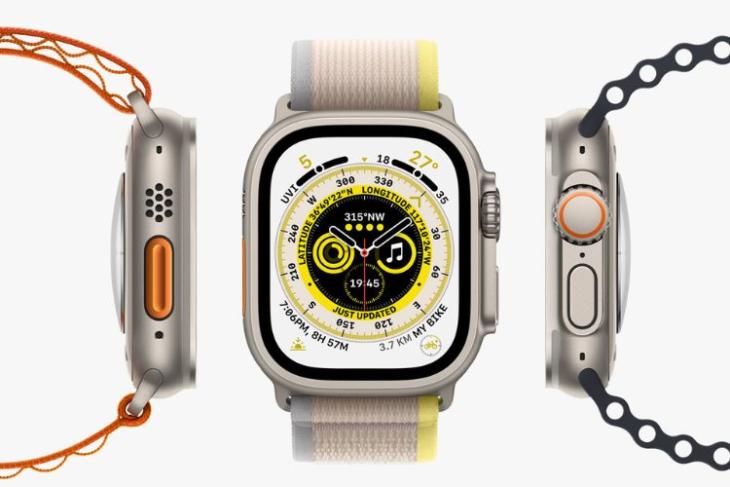 Apple is planning to launch a new Apple Watch and this time, we are expecting to see the one with a microLED display (a first for an Apple Watch) but based on new information, this might be pushed back. Have a look at the details below.
microLED Apple Watch Ultra Launching in 2025
According to famous display supply chain analyst, Ross Young, Apple is looking to launch the microLED Apple watch Ultra in the second half of 2025. Young shared this information with his subscribers via Twitter.
Earlier in January, Young tweeted that the production of the microLED panels for the Watch Ultra will not start before the second half of 2024. He predicted the 2025 launch window as well.
Again in February, Young took to Twitter to debunk the myth about the launch of the microLED Apple Watch Ultra in 2024. He backed his claim by stating a report from Osram, the supposed supplier of miniLED displays for the next Watch Ultra.
Now, those of you who have been waiting for an Apple Watch with a microLED display will have to wait a bit more. While Young doesn't outline a reason for this delay, we can safely assume the cause to be production challenges and increased manufacturing costs.
If we go by Young's analysis, Apple will take its time to incorporate microLED displays into its smartwatches. Apple had been actively working to develop its in-house microLED displays since its takeover of LuxVue in 2014. Even iPhones are likely to get one in the future.
The microLED Apple Watch could be another Ultra one and might boast a 2.1-inch display, a blood pressure sensor, and a blood glucose level monitor. If this is the cycle the Cupertino tech major will follow, we can expect just some incremental updates for the Apple Watch lineup this year.
Keeping Young's past record and credibility in mind, we can expect accuracy in his information. However, we should always remember that these are just rumors. We are following all the latest chatter closely and will be sure to keep you in the loop! So, stay tuned, and do share your thoughts on this in the comments below.
Feature Image: Apple Watch Ultra