Here are 2 brand new Android apps from renowned companies,
Adobe's most creative photo editing tool

Photoshop

has now arrived on android and iOS, so now you can take a snap and edit it in minutes right with your thumb.
Battery drainage in Android phones is a matter of concern for every android user and as a result battery apps are one of the most downloaded apps on Google play, some apps provide too many solutions like task killer, whole layout with 1000 of settings with couple of profiles, but all of this you have to set up in the beginning.
But now Qualcomm has come up with the beta version of first of its kind app

Battery Guru

, which will save your battery but you don't need to tell it how to do, app will learn for 2-3 days by monitoring how you use network and apps, which apps need to be refreshed at what interval, all by its own. The app is simple to use with high usability.
1. Photoshop touch for phone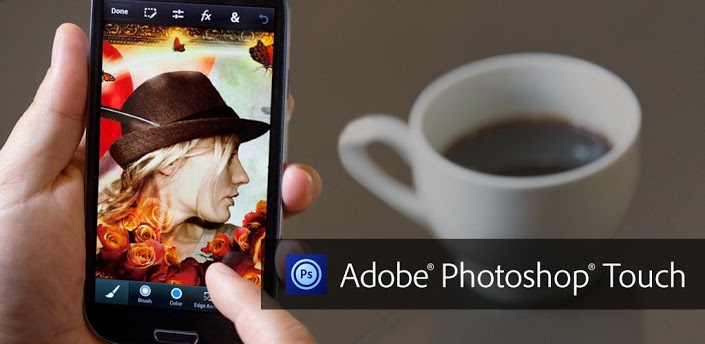 Finally Adobe has arrived with a full-fledged version of Photoshop on android platform with a whole range of creative options for pics.
Well there have been many competitors in the Play store but users really missed adobe Photoshop. Adobe had a express version of Photoshop but it did not offer too much to beat the competition.
Photoshop app is developed specially for touch based devices and tablets and have many interesting features of the core adobe Photoshop.
Many interesting features of Photoshop touch includes image combination, layers and selection tools, filters and adjustments, pro effects, graphical texts with shades and sharing options with friends.
The app supports high resolution images up to 12MP and don't degrade them after adding effects.
The app offers free 2GB membership to adobe creative cloud which will allow you to sync the project of the app with that of any other device or desktop.
Moreover the app inspires your creativity by adding the painting effects and brushes and a lot more. You can use the camera fill feature to fill an area on layer.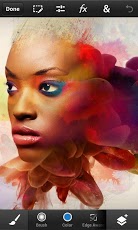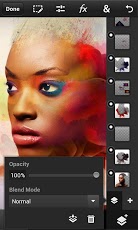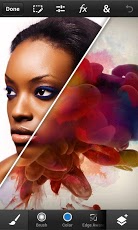 Platform: Android and IOS
Developer: Adobe Systems
Availability: Paid on Google play
2.   Battery Guru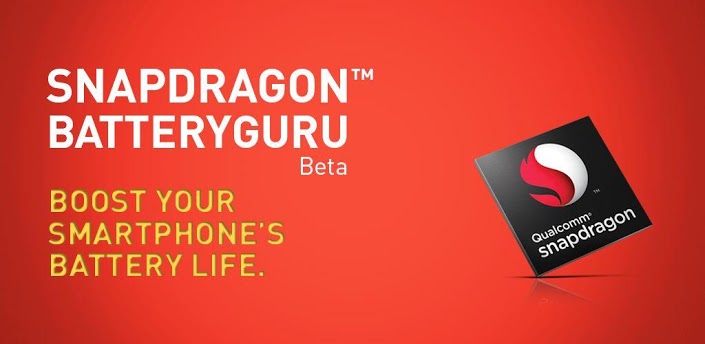 The first app from any chipset manufacturer, Qualcomm. This app is designed taking care of the intricacies of the power utilization by the Snapdragon processor by Qualcomm. The app uses special algorithms to learn how the user uses android device and after learning it starts power saving, you don't need to set anything and it will do everything for you.
When started, the app will notify you that it is learning how you use your phone by looking the behavior of the apps you use and how often they get refreshed. After a few days of learning, the app will notify you that it has started power saving and you can customize the settings if you want.
What is noticeable is that the app intelligently manages data connection and data refresh from the internet by using the past learning and taking the decision whether it is too important or the user want it to be refreshed manually.
In the User interface you will see a list of apps that really drain device's battery and with the automatic settings about refresh and network connection. It allows users to customize the setting for each app which is running in back ground and visible in the UI panel.
The app also comes with some app preferences like enabling learning when battery Guru is on, intelligently on/off Wi-Fi, managing refreshing apps, inactivate the app refresh in standby mode, of course status bar icon having snapdragon logo, and still the app is in beta so it asks for permissions to contribute the developer by sending usage statistics to enhance development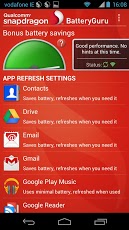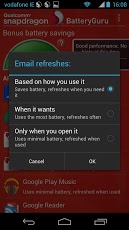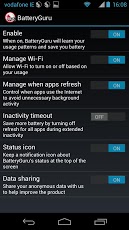 Platform: Android
Developer: Xiam Technologies Limited, Qualcomm
Availability: Free (beta version) on Google play
Image courtesy: Google 
SEE ALSO:  5 Must Try Android Apps in 2013