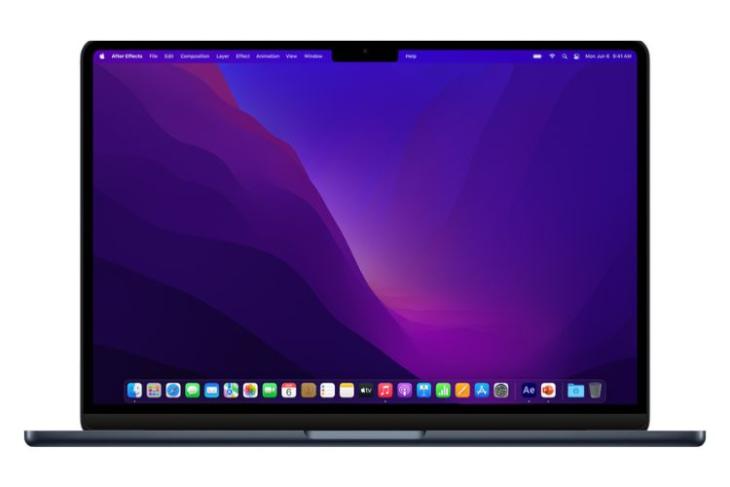 With the WWDC 2023 inching closer with each passing day, the leaks and rumors are nowhere near the end. Just a few days back we got a bunch of interesting predictions from Gurman. Now, Ming-Chi Kuo has just released some information regarding the upcoming 15-inch MacBook Air and the much-awaited M3 chip. Continue reading to know more.
15-inch MacBook Air Details Leaked
According to Ming-Chio Kuo's tweet, the soon-to-be-launched 15-inch MacBook Air will pack last year's M2 chip. He does mention that users will get two M2 processor options, with different cores. This means that the so-called "new 15-inch MacBook Air" will be the same as last year's MacBook Air.
Kuo also adds that the shipment estimate for the new 15-inch MacBook Air model will be around 5 to 6 million units.
While there's no word on why this may happen, a report by Naver hints at inventory adjustments and market conditions as some of the primary reasons. This does beg the question; what exactly will this MacBook Air offer? what exactly will be its selling point? what about upgrades? Unfortunately, these questions are hard to answer right now. We can only wait for the official reveal. But if this becomes true, then you can expect some incremental changes and nothing too major.
There's some word on Apple's M3 chip schedule. It is suggested Apple will begin the mass production of the 3nm chipset in the second half of 2023 resulting in a delay in the launch of the M2 successor. This will be followed by the mass production of the M3 Pro and M3 Max chipsets, respectively. With this in mind, we can expect M3 Pro and M3 Max MacBook devices by the first half of 2024.
Based on Kuo's predictions, it does raise some concerning questions: will Apple reserve its latest chipsets for the Pro models only? Will non-Pro users miss out on hardware upgrades? We can't answer these questions right away but considering Apple, this possibility doesn't seem far-fetched. The 15-inch MacBook Air is expected during WWDC 2023. So, stay tuned with us as we look forward to the upcoming Apple event. Comment down your thoughts on this update below!
Featured Image: 13-inch M2 MacBook Air