With the introduction of tons of new features, Windows 10 also came with many new themes in addition to the old ones in the store. You can download hundreds of themes right from the official Microsoft website for free! There are themes available of all types, like Animals, Natural Wonders, Art, and Games. All the themes are of high resolution with tons of wallpapers and a unique design. Each theme contains 5 to 25 wallpapers along with a unique window color and sounds. The window color is used for highlighting, dialog borders and settings of Windows 10.
Although there are many themes, but for this list, we have selected the best Windows 10 themes based on window color and amazing wallpapers. You will find the best theme from every category here, just choose the one you like and download it for free.
Best Windows 10 Themes
1. Aurora Borealis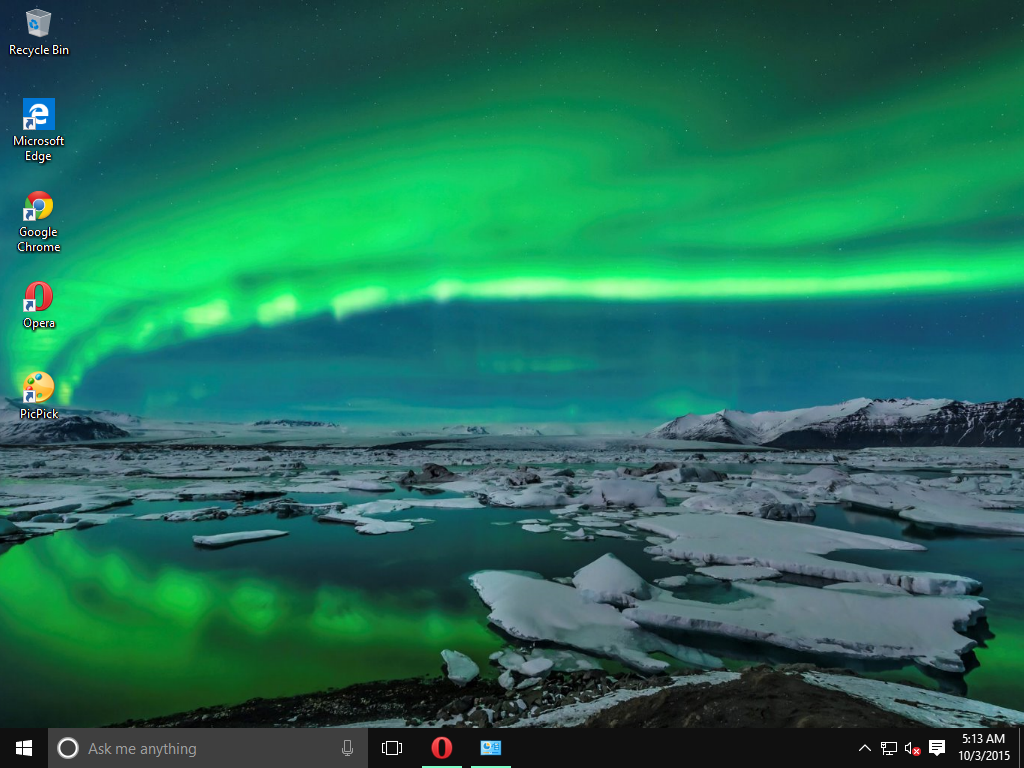 This theme contains wallpapers of beautiful sceneries of Aurora over the different areas of Iceland and Norway creating an amazing view. It contains total 8 wallpapers, showing Aurora over the ice, sea and the mountains. The theme's wallpapers are a bit dark as the pictures are taken at the night (Aurora can only be seen at night).
The window color is in sea green color, similar to the Aurora in the wallpapers. The theme will turn the background of Windows 10 settings into black with the content in sea green. The wallpapers will automatically replace after every 5 minutes or you can manually switch them from the context menu.
2. Twilight and Starlight panoramic theme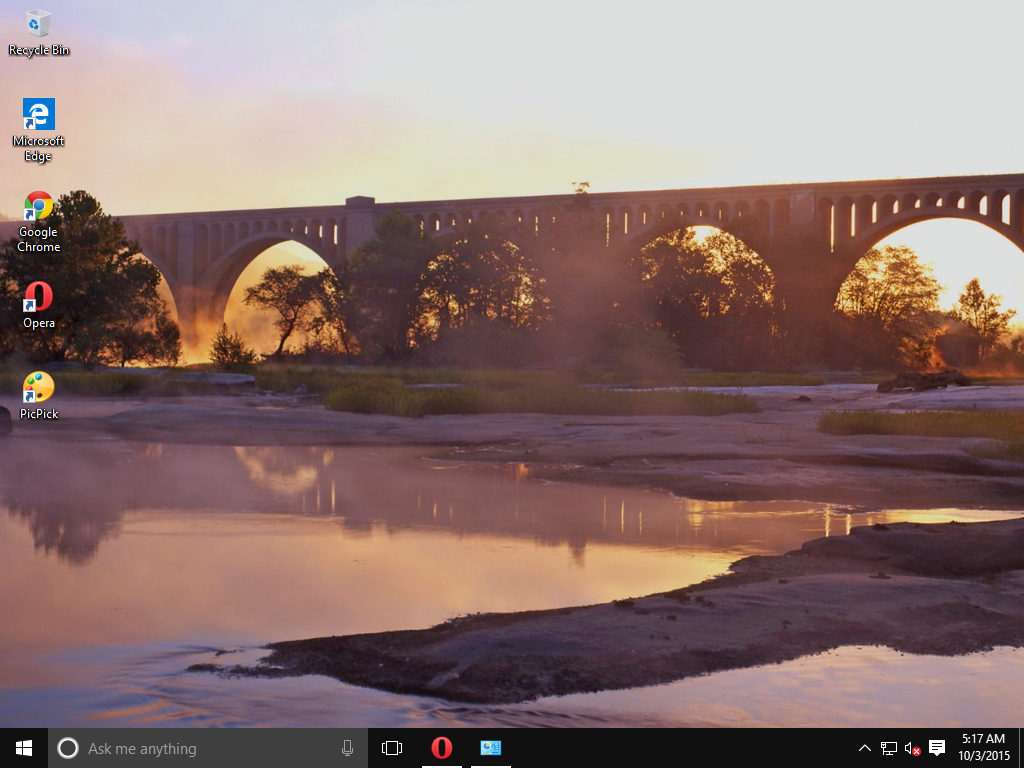 This theme is a combination of different types of themes in a single bundle. The theme is specifically created for dual monitors where it will show the complete wallpaper. Although, it will still work on single monitors, but the results will not be as pleasing. The wallpapers are random like, galaxy, meadows, wind mills, stars and Railroad Bridge.
There is a separate window color for each wallpaper, for example, for the Railroad Bridge wallpaper, the window color is gray and for meadows wallpaper, it is orange. On a dual monitor, the wallpapers will auto adjust according to the resolutions of both monitors.
3. Beautiful Birds theme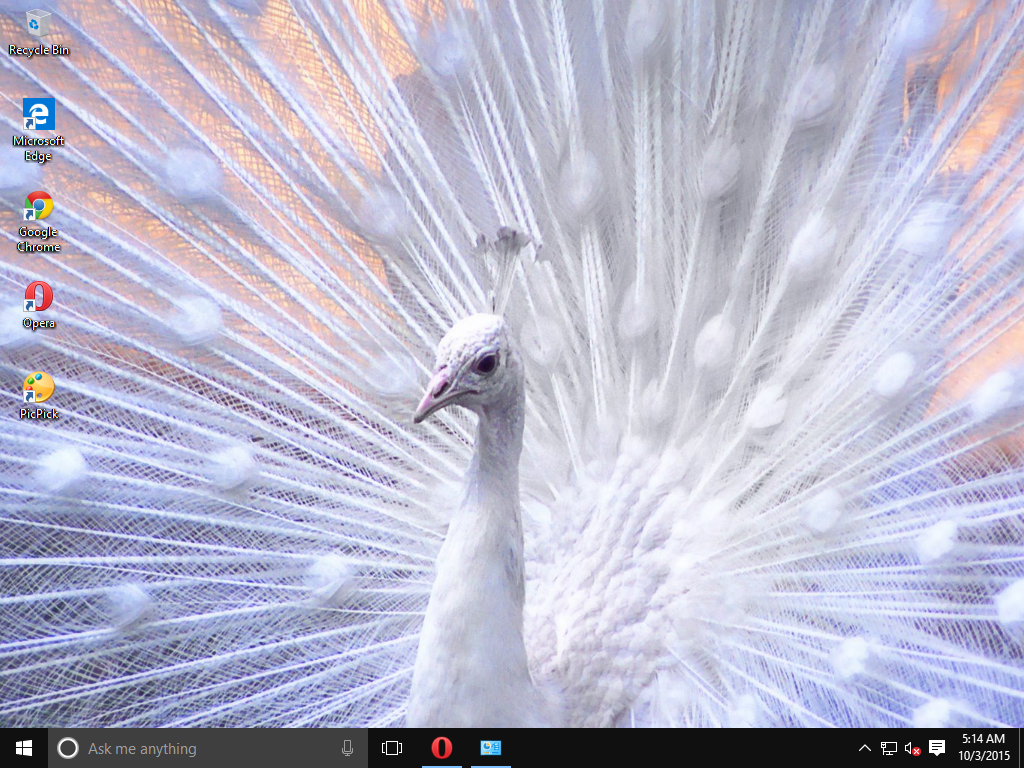 If you are a big fan of birds, then you really need to try out this beautiful theme. The theme consists of wallpapers of unique birds from all around the world in charming postures. You will find all sorts of birds wallpapers here, like Flamingos, Kingfisher, Swan, Peacocks and hummingbird.
The window color is light blue giving a mesmerizing touch to all the birds wallpapers. The theme consists of total 15 wallpapers and all wallpapers are of high resolution. It also contains some body parts of birds, like peacock feathers, so not all of the wallpapers are just plain pictures of birds.
4. GTGraphics theme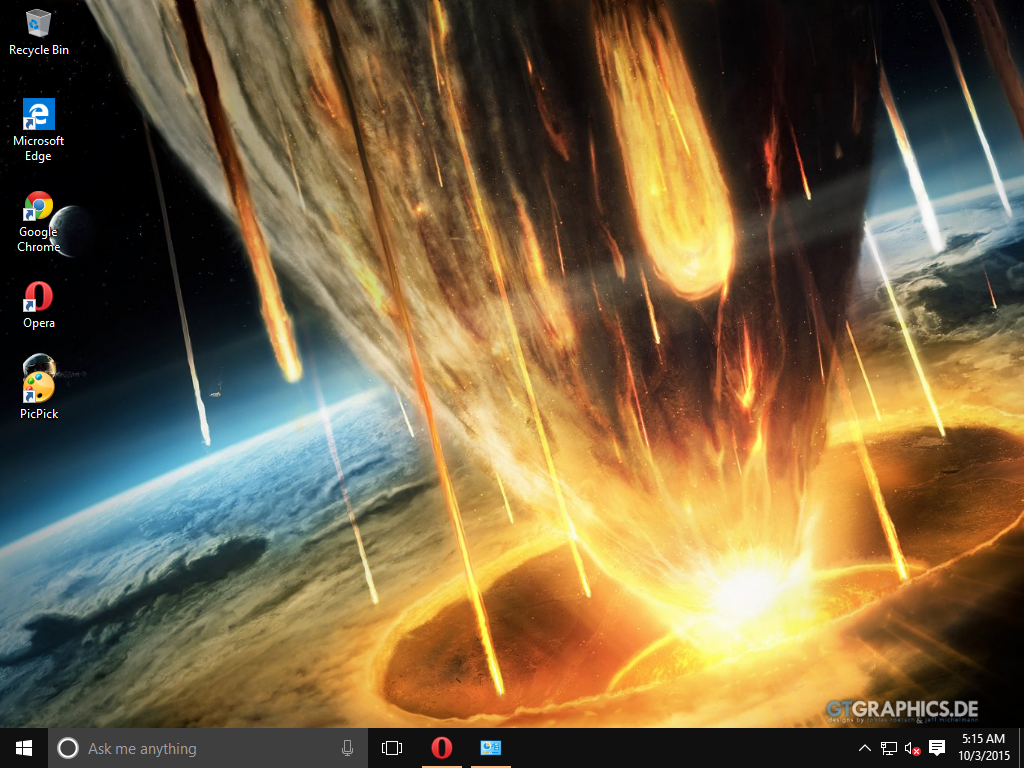 This theme is completely based on galaxy and futuristic technology. The theme doesn't contain any real imagery of our galaxy, instead it contains breathing taking designs by artists. You will find tons of images such as, sunrise in the galaxy, Planets being destroyed by a giant laser, a galactic city, mountains and meteor shower on Earth.
It contains total 16 wallpapers with astounding quality. Although, all the wallpapers have GTGraphics watermark on them, so it might be a bit teasing. The window color is orange that goes very well with the fiery wallpapers in this theme.
5. Marbles theme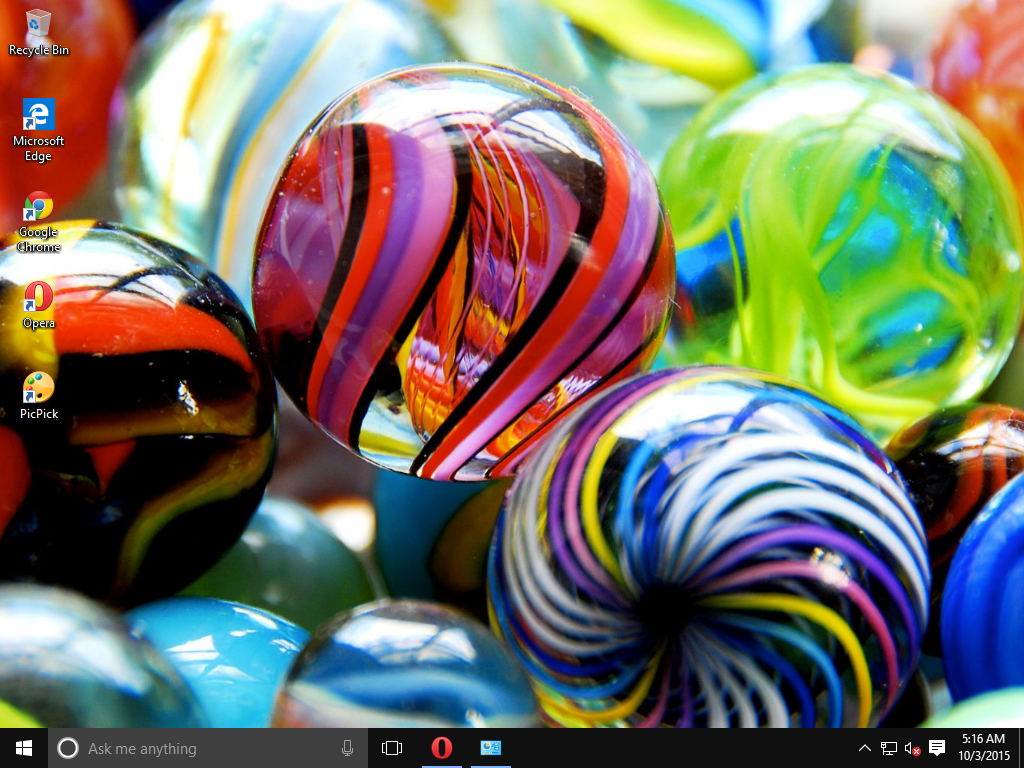 Marbles themes is another piece of art with clever imagery of colorful marbles. The artist has utilized light, shadows and colorful marbles to create simple but eye opening imagery. Most of the wallpapers contain colorful groups of marbles under light or in closure to give an attractive look. There are also some plain marbles with shadow cast to give a astounding look.
There are total 11 mesmerizing wallpapers of high quality. The window color is standard blue like many other themes, but still it goes well with some shadow based marble themes.
6. Forza Motorsport 4 theme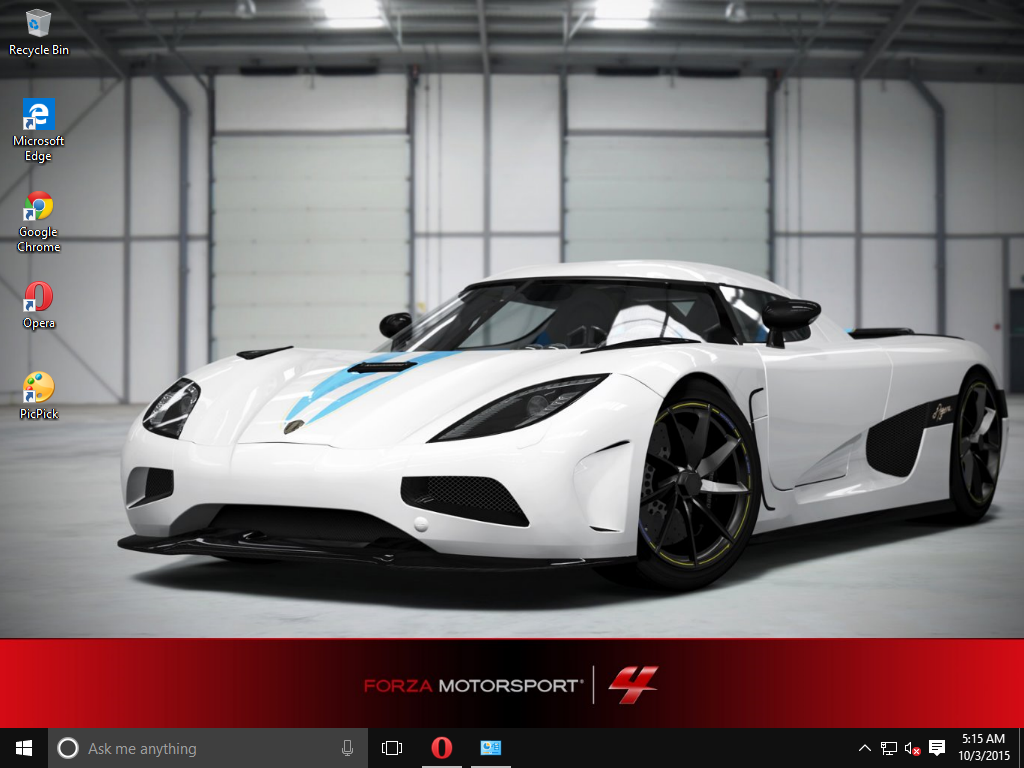 This theme is based on the popular game Forza Motorsport 4, and its wallpapers are actually from the game itself. If you are Forza Motorsport 4 or even automotive fan, then this will definitely charm you. The theme contains wallpapers of amazing cars with different backgrounds or inside of a car. Some of the cars include, Koenigsegg Agera, Mercedes, Jaguar, Mclaren, BMW and Ferrari.
The window color is gray matching perfectly with wallpapers of the Forza Motorsport 4 theme. There are total 17 high resolution wallpapers and all of them have Forza Motorsport 4 written at the bottom.
7. Child of Light theme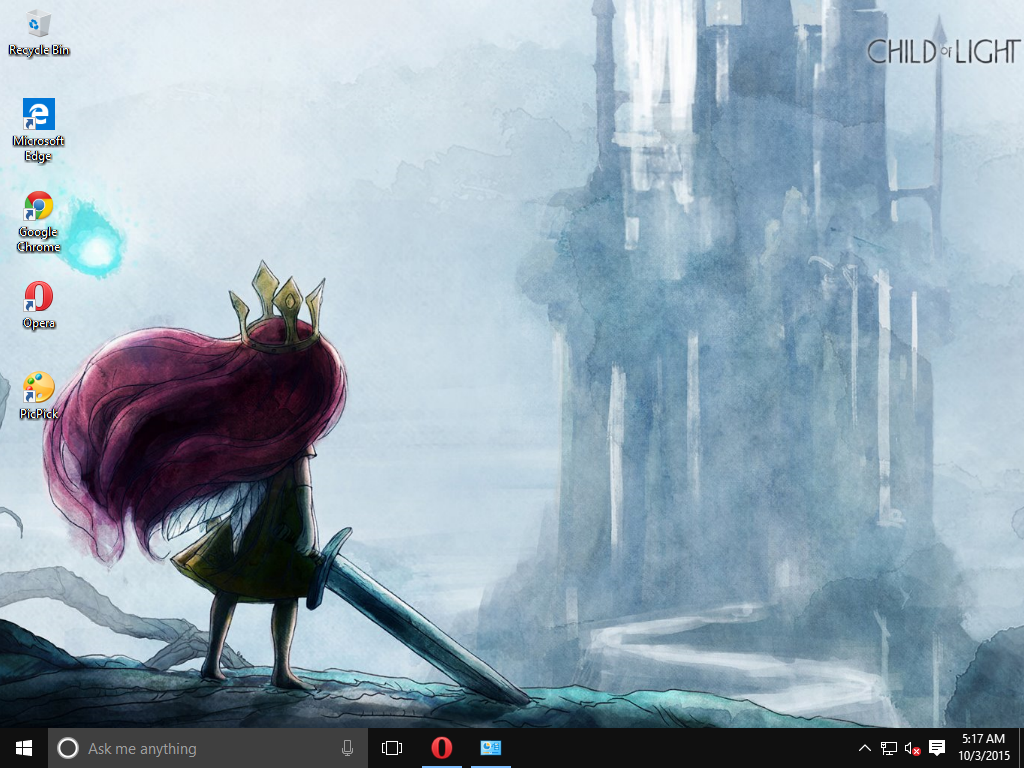 Another video game based Windows 10 theme, inspired by the popular game Child of Light by Ubisoft. As the game is based on watercolors, so you will find all the wallpaper pictures based on watercolors. There are total 19 wallpapers containing images of world of Lemuria. The images consists of haunting forests, city, a village, houses, bridge and indoor.
The window color of the theme is standard blue, and it goes well with some of the wallpapers in this theme. However, there is a Child of Light watermark on each of the wallpaper, located at the top right corner. If that is not annoying for you, then this could be a great fantasy theme for you.
8. Morning theme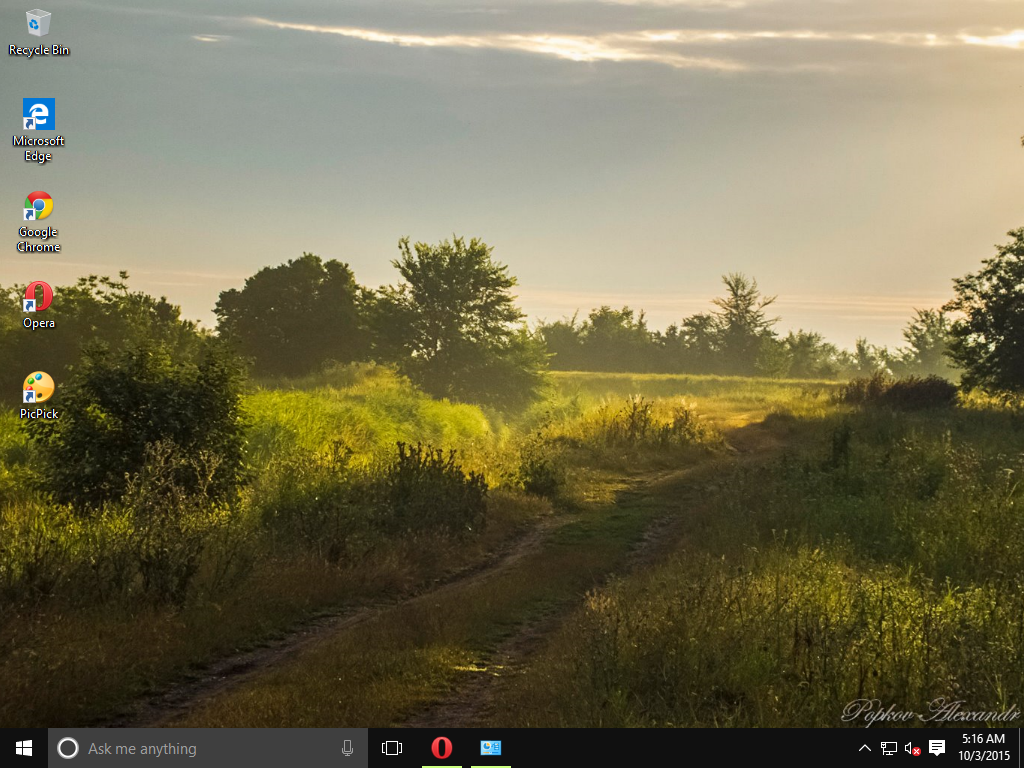 Morning theme is based on early morning when the sun rises and casts it rays over beauty of nature. The theme is a combination of nature and wildlife, which are somehow connected to the early morning. There are 8 wallpapers and all of them contain sunshine one way or another. There are images of, birds, insects, sun rays over river banks, plants and meadows.
The window color is in parrot green color, which goes exceptionally well with the greenery and sun rays based theme. All pictures are taken by photographer Popkov Alexandr who's watermark can also be seen on each wallpaper.
9. Frozen Formations theme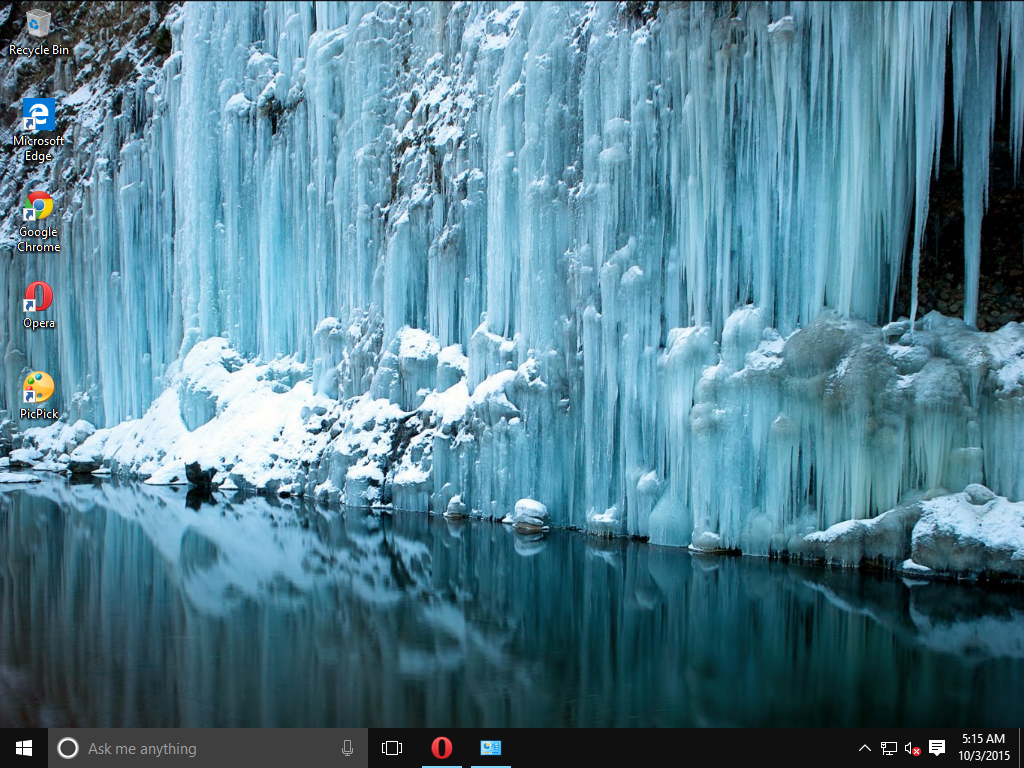 Frozen Formations theme for Windows 10, as the name suggests is a theme based on beautiful sceneries of ice creating breathtaking art. You will find wallpapers containing, Ice caves, beautiful yet deadly icicles, Sun rays over the ice, waterfall along with ice and beautiful icebergs.
There are 12 wallpapers of icy wonders and the window color is mist blue. With the bluish color of ice, this window color couples very well. The theme is a combination of both light and dark wallpapers, so you can easily choose the one according to your need.
10. Beautiful Queensland theme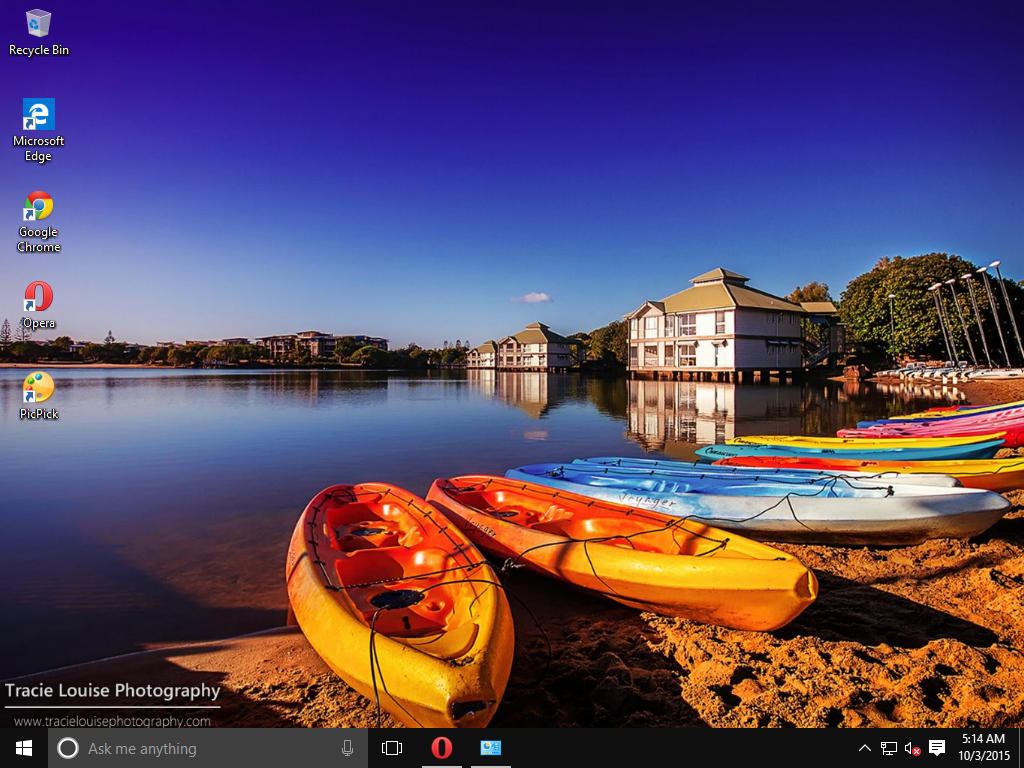 This theme's wallpapers contain pictures of the beautiful Queensland, a state of Australia. You will gain access to beautiful imagery from every corner of Queensland taken by photographer Tracie Louise. Wallpapers consist of images of Beach, fields, rivers and waterfalls. Most of the wallpapers are quite colorful, but there are some black and white too that are quite attractive as well.
There are total 19 beautiful wallpapers in high resolution. The window color is gray, which goes well with most of the colors, so you will find any awkwardness while navigating. Although, Tracie Louise watermark will be located at the lower left corner of each wallpaper.
11. In Search of Incredible theme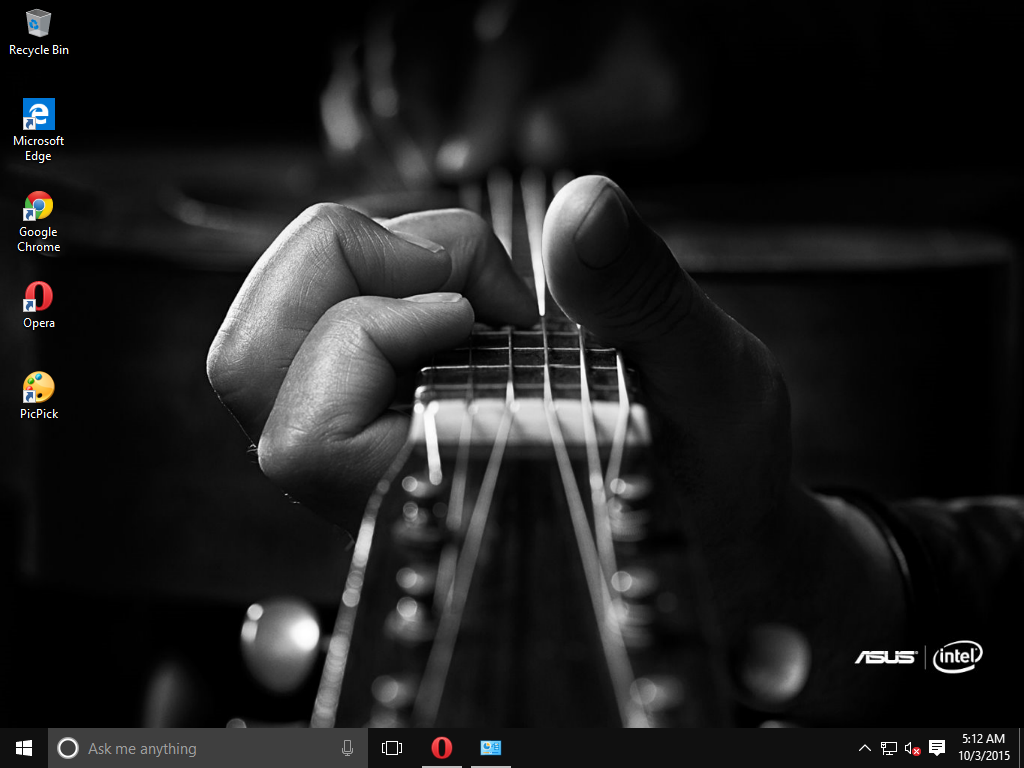 This is a classic Windows 10 theme related to music and all wallpapers are black and white. The images are photographed by Don McCullin who has partnered with ASUS and Intel for such amazing pictures. There are pictures of musical instruments, hanging Microphone, an old record shop and a spinning record.
The window color is gray that obviously suits black and white color very well. Although there are only 7 wallpapers, but all of them are unique piece of art. However, each wallpaper has a ASUS and Intel watermark that might not be comfortable for some people.
12. Beach Sunsets theme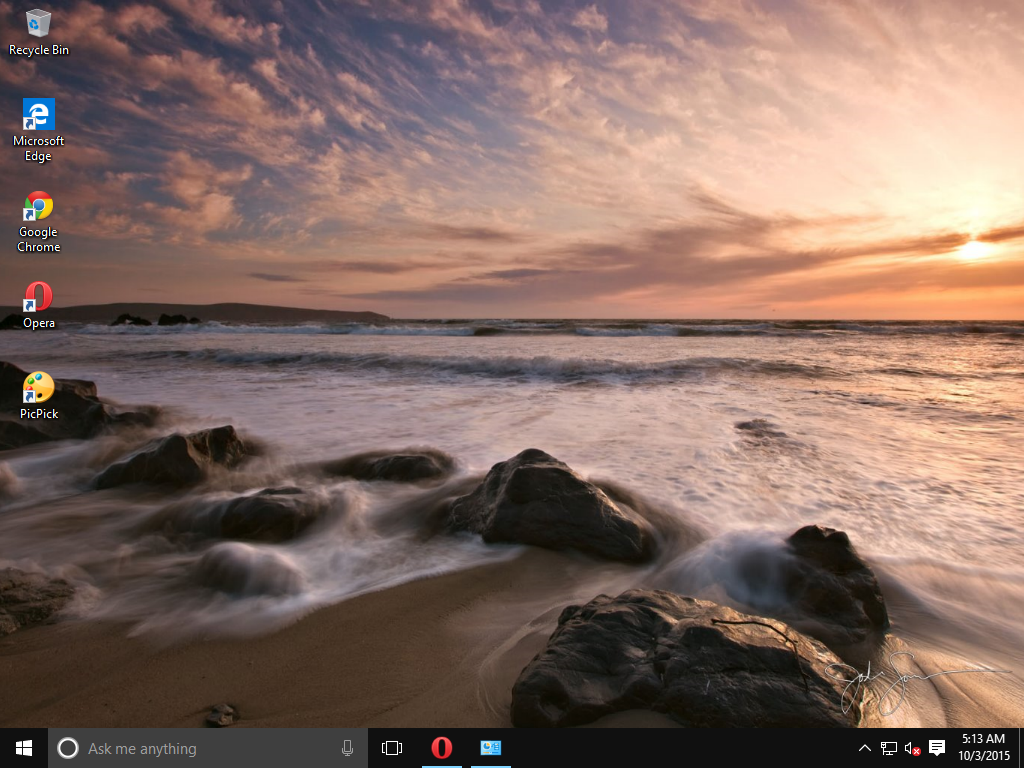 As the name suggests, this theme contains wallpapers of sunset over different beaches. You will see pictures of popular beaches of California and Hawaii during the sunset. These beaches include Dillon Beach, Bodega Head, Kihei, LaHaina and Sonoma Coast.
All the pictures are taken by photographer Josh Sommers and you will find his signature on each wallpaper. The window color is light blue and blends in well with the water in the pictures. Furthermore, there are total 15 pictures and there are more than one picture of a particular beach.
SEE ALSO: 26 Windows 10 Keyboard Shortcuts You Should Know
Above are one of the best Windows 10 themes you will find on Microsoft's website. However, there are hundreds of other themes as well that you may like to try out. If you want to access more Windows 10 themes, then you should definitely visit Microsoft's official website's themes corner.
---
Load More