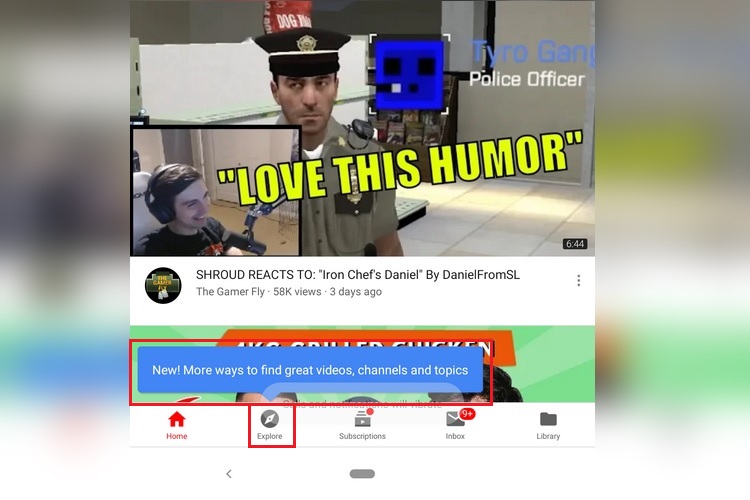 Earlier in July, YouTube began experimenting with a new feature which the company said will help users find interesting videos, topics and channels that they are unlikely to otherwise come across. The experimental feature, called 'Explore', was initially rolled out to a small bunch of users on iOS, and now, YouTube has begun testing the feature on Android too.
The official Team YouTube account recently tweeted that the Explore tab is now being tested on Android too, and just like iOS, it is still in experimental phase which means its availability is limited to only a small bunch of users.
We're now testing out the Explore tab on more devices and platforms, including Android!

This is still an experimental feature so if you see the update, let us know what you think by sending feedback → https://t.co/lJjBNUumCO https://t.co/4HbCPM4JHI

— TeamYouTube (@TeamYouTube) August 28, 2018
On Android devices which are a part of the test group, the Explore tab will replace the 'Trending' tab at the bottom bar. The Nokia 7 Plus at the Beebom office, which boots a beta build of Android 9 Pie and has the stable version of YouTube (Build No. 13.34.50) installed on it, is now showing the Explore tab. As you can see in the screenshot attached below, the Explore tab is the second button on the bottom bar on the YouTube app's homepage on Android.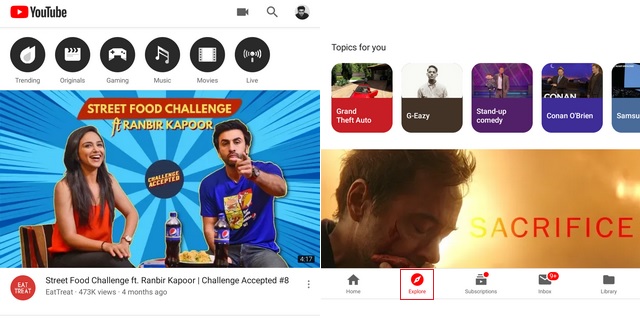 In a video on the Creator Insider channel, Tom Leung, a Director of Product Management at YouTube, explained that the 'Explore' recommendations will still be curated based on the user's viewing activity and will also bring 'a little more variety' to those recommendations
"Explore is designed to help you be exposed to different topics, videos, and channels that you might not otherwise encounter, but they are still personalized and based on your viewing activity. For example, if you've been watching a lot of videos about telescopes, in Explore you might see videos about high-end cameras. It's going to give you a little more variety", Leung said. The 'Explore' tab appears to be an interesting feature, however, there's no word on when it will be rolled out universally to all users.
---