I spend an inordinate amount of time on YouTube looking at all kinds of content, and it's been like this for as long as I can remember, and I love it. Dipping into YouTube videos also helps me keep my mental health in check after say, a long and tiring day at work. It's a great way to unwind and relax. But I am afraid, the creators I admire and follow every day can't say the same for themselves.
Over the years, I've subscribed to a lot of channels, and I've also seen a lot of creators leave the platform citing mental health. From Joe Weller to Marzia Bisgonin (Pewdiepie's partner), a lot of well-established creators have bid a goodbye. And yesterday, yet another top YouTuber Lilly Singh a.k.a "Superwoman" said she's taking a break from YouTube in an emotional video
"I am mentally, physically, emotionally, and spiritually exhausted."
What's Happening, YouTube?
From Pewdiepie to Casey Neistat, everyone has taken a break from YouTube at one point in their career. Of course, not all the creators are going to turn on the camera to talk about their fear of an impending breakdown, but some do and it tells us how much work and effort goes into creating these these videos that often look effortless. The possibility of a burnout is real.
It is worth noting that there could be a lot of reasons behind the creators taking a break from YouTube. Personal reasons aside, a lot of these creators seem to be stepping away due to greater mental pressure. You can't deny that your revenue from YouTube and your reputation on the platform is all about putting out content regularly, and being on top of the recall chain.
There are creators like Sam Sheffer have literally quit their job to become a full-time YouTuber. Sheffer was optimistic, but you bet it's going to be a drain on him, trying to grow on a ultra-competitive platform like YouTube.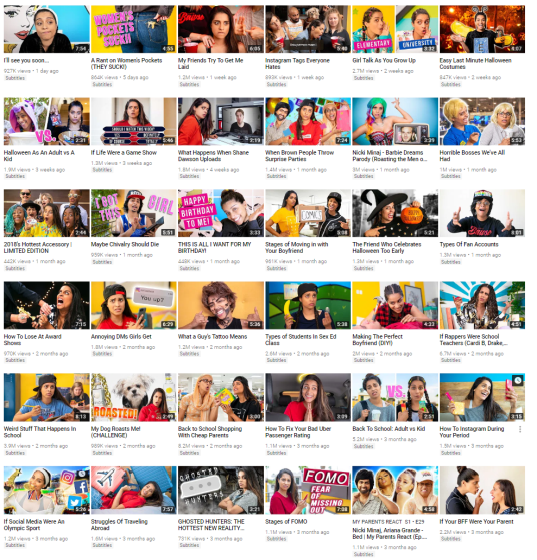 Superwoman On a Break
It's hard to miss Lilly Singh when you are in India and on YouTube. She's a veritable YouTube celeb. And in that last video, she does a great job of explaining why she decided to take a break from YouTube after posting videos for eight years straight. That is impressive to say the least, nut that doesn't change the fact that it's been exhausting.
Singh also opened up about the quality of her videos. "I am not happy with some of the content that I've put out," she said, which again brings us back to the grind that YouTube deigns necessary for success on the platform. She did say she's going to come back stronger and happier, with better content.
YouTube Toxicity
Internet toxicity and hateful comments, which, from what I've seen, seems to be the primary reason behind the creators leaving the platform. The YouTube grind has a lot more to it than just filming a short movie. The community plays a huge role, which means it's going to be irksome at some point when you are dealing with millions of subscribers.
I am not a YouTuber, so I am not in a position to detail the issues. But I highly suggest you watch some of the videos by Jesse, Elle Mills, who've done a great job of explaining their side of the story.
That being said, though, there's no better place than YouTube for a creator. Yes, there are some caveats, but it has the potential to uplift budding creators by allowing them to do things they would never have the ability to do otherwise.
I hope YouTube considers its creators well-being by helping them deal with emotional burn outs. After all, it's only going to help make their platform a better place.