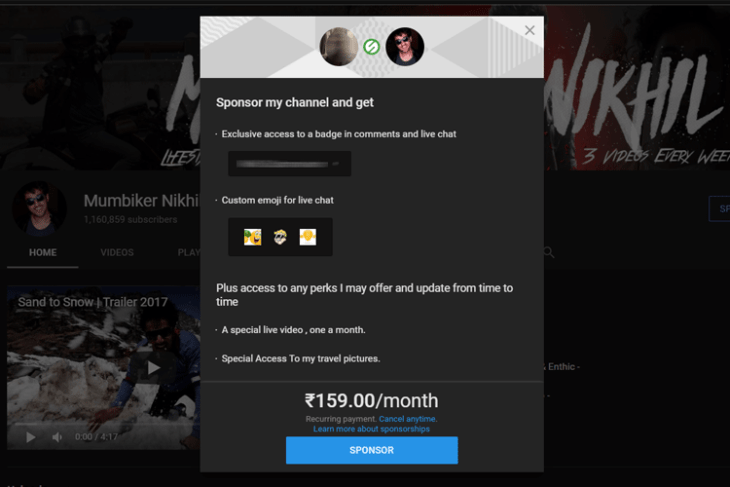 While YouTube is reportedly going after the education market in India with a new dedicated app, it's also trying to increase its non-advertising revenue in India, and giving creators more touch points to engage with users, according to a report in Factor Daily.
The biggest change for creators is a new 'Sponsor' button, which is already being tested with select channels. Using the sponsor button, viewers will be able to directly pay creators by giving them Rs. 159 as a monthly subscription fee. The sponsor button is already live on Mumbiker Nikhil's channel, for example, and will be rolled out to more creators over the course of the year.
The sponsorship feature was first rolled out for YouTube gaming channels and gives sponsors a badge and custom emoji to use while live-chatting with the creators. The sponsor's comments also get displayed at the top of the comments section and in return they receive exclusive content from the creators.
YouTube also takes a share of the sponsor revenue, with one creator claiming that they receive Rs 120 out of the Rs 159 that the sponsors pay.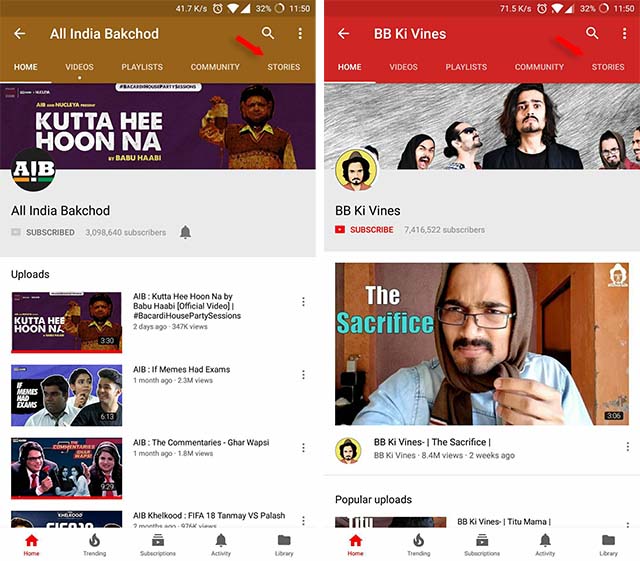 Secondly, YouTube has also started testing Snapchat-like 'Stories' which was first announced back in November last year, and has been introduced for prominent channels in the US, and other regions.
The feature is already live on channels like All India Bakchod and BB Ki Vines, with creators posting quick, on-the-go- videos in the Stories section on their profiles.
So what do you think of these changes? Will you hitting that Sponsor button for your favourite channels, or are you not looking forward to paying to watch YouTube videos.