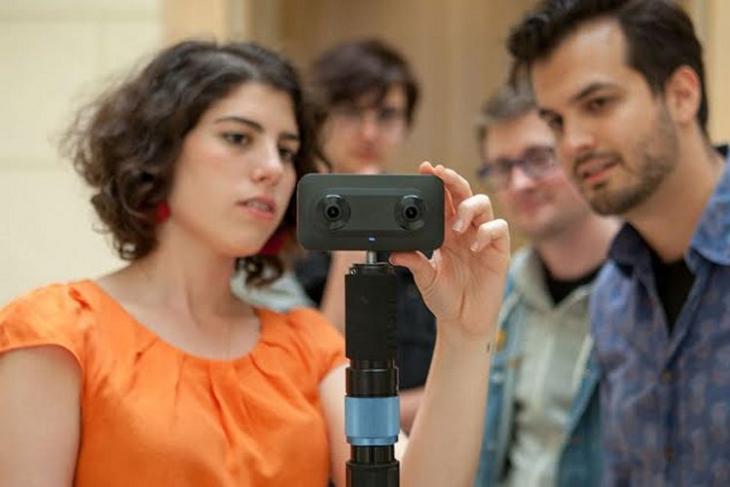 Virtual reality may not have become as mainstream as tech companies would have wanted, but the industry at large has identified it as one of the key areas of growth going forward. With hardware advancements coming at a steady clip, VR content is the key area which companies are focussing on now, including HTC with its revamped Vive Video and Vive Port platform.
That being the case, YouTube has just announced the second-edition of its VR Creator Lab: a months-long learning and production workshop that was originally announced last June for VR creators making content in the site's new VR180 format. As part of the plan, the company says it is offering film-makers all the tools to become successful content creators in the VR space.
"YouTube is taking applications for a 4 month learning and production intensive for VR creators in YouTube's new VR180 format. Participants will receive advanced education from leading VR instructors and filmmakers, mentoring, and $30K – $40K in funding toward the production of their dream projects"
According to the company, the 4-month program will kick off with a 3-day boot camp from June 4-6. It will be held at YouTube Space LA in Playa Vista, California, and will be "chock full of workshops, coaching, pre-production, and social activities". The first edition of the so-called boot camp was held from August 7-9 last year at the same venue.
Now accepting #VR film proposals! Selected #films will receive funding, access to pro #VR180 cameras, and more. https://t.co/xYmkyNhqt5 pic.twitter.com/nf6OXKMmVk

— Google AR & VR (@GoogleARVR) April 23, 2018
Once the boot camp gets over, the participants will need to produce at least five original VR180 videos that show off their technique and creativity. They'll also have to produce a behind-the-scenes video in the same format. "These videos can be a multi-part series or five standalones. They can be shot in a sound stage or on location", says YouTube. The company further says that it will "provide the funding, cameras and audio gear, stages (if applicable), and mentorship to help you make these videos soar".
In case you're an aspiring VR content creator and want to apply for the course, do note that there are a few pre-conditions. First off, only entries from those residing in the Americas will be accepted, and they have to have an YouTube channel with at least 10,000 subscribers with no current copyright or Terms of Service strikes. Furthermore, you need to be an  independent filmmaker who's not connected in any way to a large company or studio with any more than 15 employees.