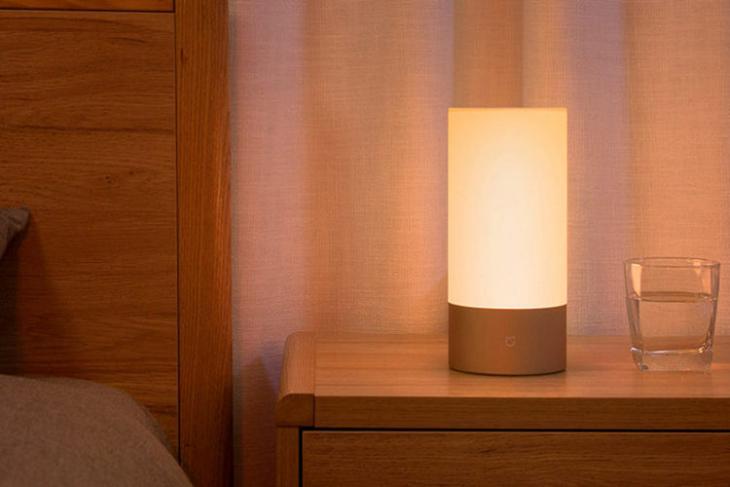 At Google I/O, Xiaomi announced that some of its IoT products are getting Google Assistant support fairly soon. While a whole bunch of Xiaomi products are eventually expected to be compatible with Google Assistant, the three that will gain support initially are the Mi Bedside Lamp, the Mi LED Smart Bulb and the Mi Smart Plug.
According to Xiaomi, these devices are also slated to be launched in the US 'shortly', and while the Mi Bedside Lamp will be available in the US this month itself, availability details for the other two still haven't been officially revealed. Pricing details for the three devices are not available either.
Xiaomi just announced during #io8 that our smart home products will work with the Google Assistant. The initial selection of compatible products includes Mi Bedside Lamp, Mi LED Smart Bulb and Mi Smart Plug, which will be coming to the U.S soon! https://t.co/f65lj2jNej pic.twitter.com/nEXMiIyyZ8

— Wang Xiang (@XiangW_) May 10, 2018
The Mi Bedside Lamp, according to Xiaomi, could be controlled by either a touch-sensitive panel at the top or with the Mi Home app until now, but can be controlled by voice, thanks to the integration of Google Assistant, from now on.
The Mi LED smart bulbs will also gain compatibility with the software, which means users will now be able to control brightness and color temperature verbally. As for the Mi Smart Plug, it allows users to turn power on and off using an app, but that can now also be done via voice, thanks to the new development.
Xiaomi is on an expansion mode of late, taking not just its smartphones, but also its myriad IoT devices, home appliances, smart wearables and other products to India and around the world.
The company recently announced that it will start selling its smartphones in the UK and other European countries this year, and although it has very little presence in the US currently, adding Google Assistant support can make these IoT products pretty lucrative for US buyers in the days to come.