It's no secret that Xiaomi's 'BlackShark' is gearing up to launch a new gaming focussed smartphone in a few days. In fact, the company has already confirmed that the Razer phone competitor will be announced on April 13th.
After numerous leaks and rumors regarding the BlackShark's specs, design, and other features, we now have the first official poster showing off the smartphone… at least a little bit of it.
As can be seen from the image below, the design of the new smartphone isn't immediately obvious from the poster, other than the fact that it has curved corners and a power switch with a (looks like) green tinge on it. That could just be BlackShark's way of making it look more gaming-y.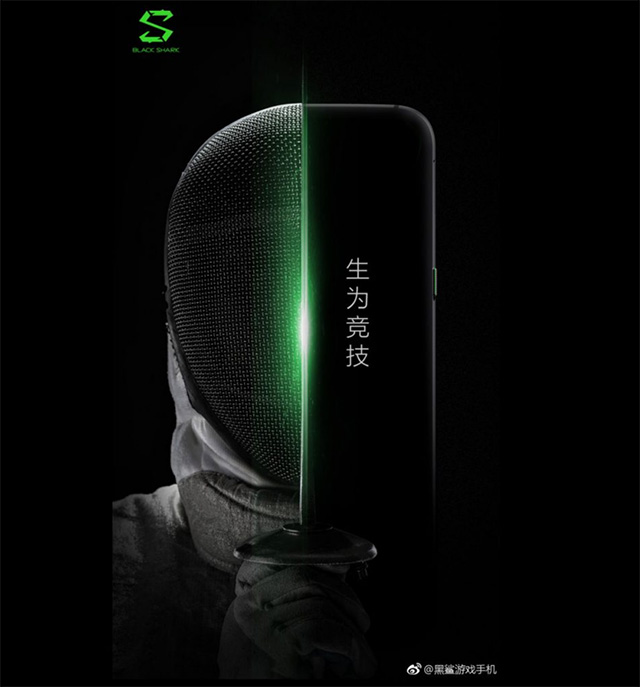 However, yet another leak on Weibo has shown off the design of the smartphone in sketches, claiming that it'll be the first phone with an 'X antenna' design, where there are antenna cutouts for GPS, LTE, WiFi, and WiFi MIMO on all corners of the phone.
The new phone has already been confirmed by the company to be coming with top-of-the-line specs including a Snapdragon 845 which comes with the Adreno 630 for extreme graphical prowess, 8GB of RAM, Android 8.0 Oreo, and an 18:9 FHD+ display with a refresh rate of, you guessed it, 120Hz.
It's obvious that BlackShark is aiming directly at the Razer Phone with its new smartphone, and hoping to compete alongside Razer's offering and capture the gaming enthusiast market that has eluded the company for so long.