The concept of gaming on the go has been around for as long as there have been games. Be it the iconic Nintendo Gameboy or Sony's PlayStation Portable (PSP), handheld gaming consoles have charmed us and won over the market over the years. But carrying two devices today, a smartphone and a console, can feel like too much. While it might have been the norm over a decade ago, no one wants to do that anymore.
With smartphones getting more and more powerful, phone makers have jumped on the chance of combining handheld consoles and a smartphone, especially given the success of the Nintendo Switch. Modern smartphones only widened this opportunity to stray from the norm and build something different. But the segment has been around for a while.
Nokia started it off with its gaming phones way back in 2003. And ever since then phone makers have tried to attract gamers by treading the fine line between the perfect phone and a handheld console. This trend is coming to a head this year with Xiaomi-backed Black Shark, an expected Razer Phone 2 and other gaming brands entering the mobile market.
It's a great chance to look back at the major gaming phones of the past, and understand where this niche category is headed:
2003: Nokia N-Gage
Back in 2003, Nintendo Gameboy Advance was THE gadget to get if you wanted to game on the go, and be seen as the coolest kid on the block. Its popularity was out of hand and Nokia decided to bank on this hype by marrying its N-series smartphone (no touchscreen though) with a hand-held console, and giving birth to the Nokia N-Gage, an alien-looking device that was amazing for its time.
It was a peculiar-looking phone but the first to be built for gaming while still having all the features a normal phone would.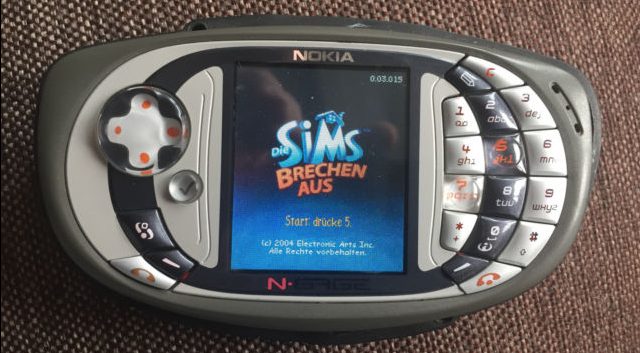 The Nokia N-Gage was innovative but its sales were abysmal. This device had its share of flaws and most gamers weren't a fan of its design and clunky controls.
Nokia launched 2 variants of this device, which boasted a decent (for the time) collection of 50 mobile games, but at a steep price of $299. The taco phone was not widely purchased; only 3 million Nokia N-Gage phones were sold over 4 years, and it was termed a commercial failure.
2011: Sony Ericsson Xperia Play
Between N-Gage and this phone, iPhone and Android had hit the market. But still phone makers didn't lay much emphasis on gaming until Sony Ericsson (remember them?) decided it was time to revive this category. It combined popular PlayStation controls with its Android phone lineup to give us the Xperia Play in 2011, which ran Android. This device was quite different, choosing to go with a slide-out controller, instead of the typical QWERTY keyboard. It certainly grabbed a lot of headlines that year.
The PlayStation controller, the centerpiece of this device, was designed to be intuitive and a sizeable collection of PS titles, along with emulated ones, made this an attractive choice for the time.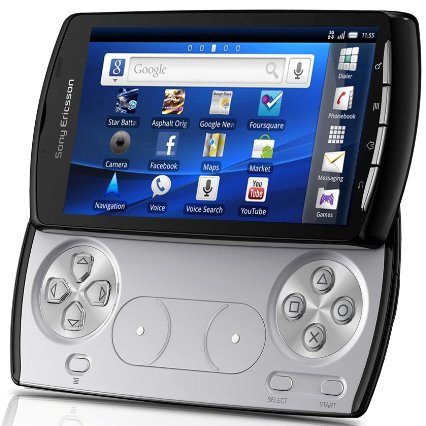 However, the Xperia Play wasn't a market success either. While it earned Sony some praise, it wasn't enough to persuade users to give up portable consoles and play games on their phones. Even Sony's gaming pedigree was not able to make gaming phones sexy.
2015: Acer Predator 6
By 2015, we were truly into the age of smartphones. That meant massive displays, high-quality processors and memory, as well as a huge collection of titles for mobile gaming. Acer decided to bring its gaming PC brand Predator to phones by unveiling the Predator 6. The device sported a massive 6-inch screen (commonplace now) and was powered by a deca-core MediaTek chipset and 4GB RAM.
The phone packed some serious muscle. Acer was one of the first brands to launch a touchscreen-only phone catered for gaming.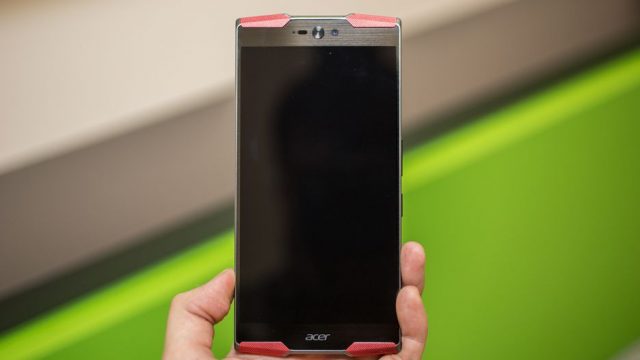 The device also featured Acer's directional haptic feedback system called Predator TacSense and four front-firing speakers for a more immersive gaming experience. However, this was also not the watershed moment for gaming phones, as Acer only sold it in a few countries, and the Predator 6 was retired in early 2016.
Other manufacturers such as Snail and big-name players like Nvidia also tried their hands at building gaming phones or tablets. While the former launched a PSP-clone "W3D" running Android, Nvidia's Tegra iPlay 7 was focused on offering a console-style experience to users. But the impact was negligible.
2018: The Tipping Point?
In 2018, though, the story has changed a lot. Manufacturers are not just vying for market share, they also want to wow buyers with top specs in one single device thanks to advances in mobile photography, performance and design. But gaming phones are still not that prevalent.
Moto Gamepad Mod
While Motorola was once said to be working on a gaming phone, it never saw the light of day. The company realized this dream with the Moto Z lineup, and the add-ons called Moto Mods.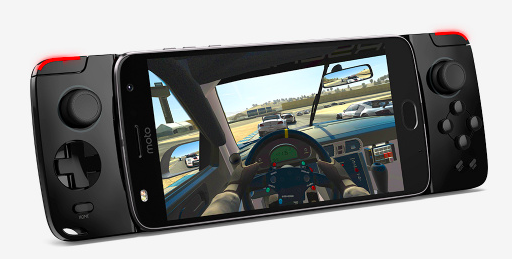 This is where the Moto Gamepad Mod comes into the picture. It's an accessory that brings analog dual-stick controls to your Moto Z. All the buttons and the D-pad are quite tactile and fun to use, according to those who have tried it out. The red LED strip and logo on the rear are eye-catching and make the Gamepad Mod look cool, and gamer-y.
Razer Phone
2017 also saw the most significant addition to the phone gaming ecosystem. A phone built by the popular gaming peripheral maker Razer. It didn't boast a fancy controller, LED lights, or a particularly edgy design.
Instead, the Razer Phone comes packed with high-end internals, which are coupled with a fancy new 5.7-inch Quad HD (1440 x 2560) screen with 120Hz refresh rate. The dual front-facing speaker seal the deal, making the Razer Phone capable of providing an immersive gaming experience to its customers.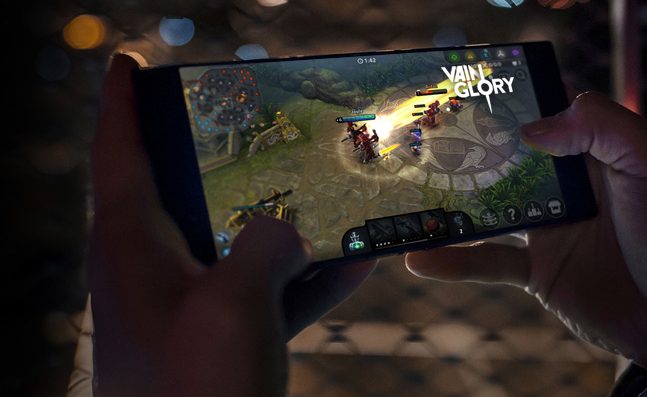 While Razer Phone was praised for this display, there are no sales figures to tell us if it was a hit. However, it's given some impetus to other manufacturers to dip their toes in gaming phones.
Razer has also built a prototype laptop add-on called Project Linda, which can be used to enjoy a clean and seamless Android experience by docking the Razer Phone into the same. This could become a reality by the end of the year, as Razer looks to launch a second-generation gaming phone.
The Razer Phone made a dent, which has put gaming phones under the spotlight. It showed that a smartphone does not need always need fancy controllers to cater to gamers.
Who's Next in Line?
The hype train started by Razer has already caught the attention of Xiaomi and Nubia. They've set up independent gaming brands and are next in line to launch gaming smartphones on the market this very month.
Xiaomi unveiled its first gaming phone under the 'Black Shark' brand today. The first Black Shark phone features top-end specs, including a 5.99-inch OLED display, Snapdragon 845, up to 8GB RAM, 128GB storage, and dual rear-cameras. The highlight of this phone is that it features a breathing logo on the back, a smart new X-shaped antenna design, a multi-core AI Engine, multi-stage liquid cooling system and a new gamepad dock, which can be attached to the phone. The dock, which is included with the box, features customizable joystick and trigger buttons, for more immersive gaming.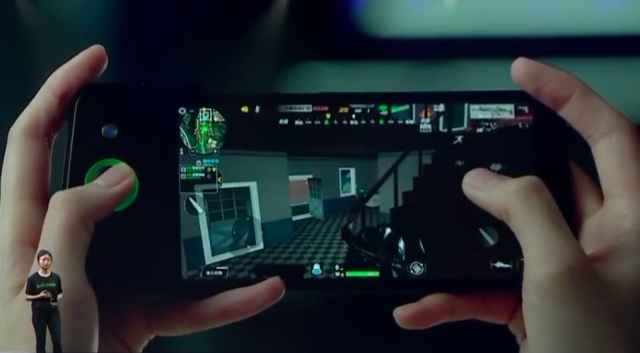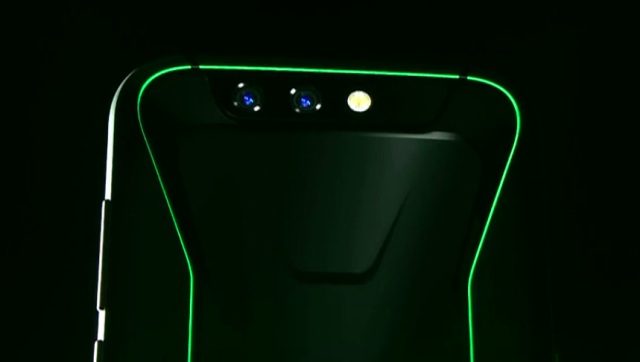 As for ZTE's sub-brand Nubia, it has launched its exclusive gaming brand 'Red Magic' and is looking to provide a 'complete gaming experience' for the masses. The details around the new brand, as well as the upcoming device, are pretty scarce but the launch is expected to happen this month itself. Nubia as a smartphone brand is well received in China and Red Magic could be opening up a new arena for battle between Xiaomi and Nubia.
Difficult to Crack
The smartphone gaming niche is proving difficult for companies to get their heads around, and a lot of the time, the effort spent on creating unique industrial design and mods is wasted as market reception is woeful. But mobile games have seen a world of change over the past 5 years and these phones are garnering interest among players as well as makers. The relative success and praise for the Razer Phone as a gaming device, has shone the light on non-gimmicky features.
We'll now have to wait and see whether Xiaomi or Nubia can generate interest among users and buyers, or fade away like the many gaming phone devices before them.
What is your expectation from the gaming smartphones this year? Will we see a big revival? Let us know in the comments down below.