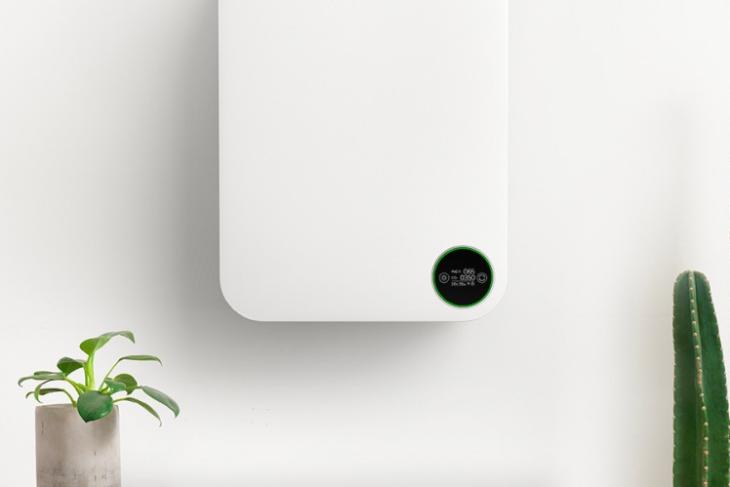 Xiaomi is not planning to rest and is going forward full-throttle with new product launches. The Chinese giant is now expanding its popular air purifier lineup with the release of a new wall-mounted fresh air system.
Xiaomi's ecological sub-brand Smartmi, well-known for the Mi Air Purifier, has today listed its wall-mounted Smartmi Fresh Air system on the company's crowdfunding platform. This wall-mounted air purifier will retail for 1,499 yuan (approx ₹15,500) and packs a ton of enhanced features when compared to its predecessors.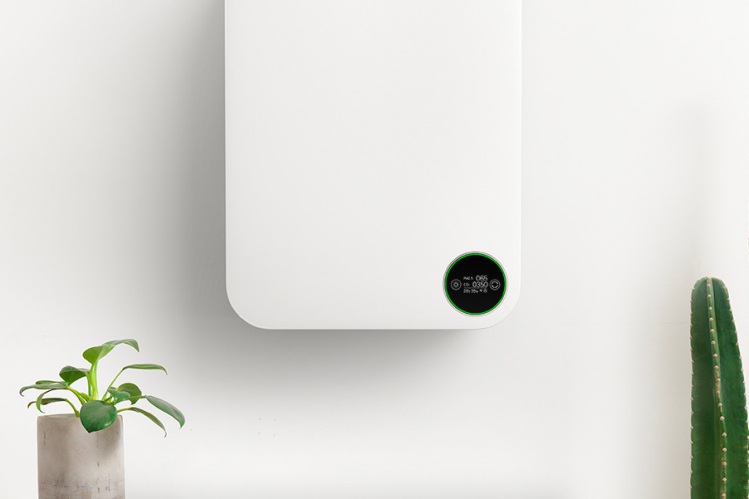 The prominent feature of the Smartmi Fresh Air system is its high-air volume, i.e 220 cubic-metre per hour, which will be effective in an 8–50 square metres room size. This Mi air purifier not just replenishes the oxygen in the home, but is also effective in the removal of harmful particles, gases, and moths from the air.
Maintaining its sleek and sturdy design, the fresh air system utilizes a front-facing large-diameter centrifugal fan. The high-speed rotation of the same to build a powerful driving force that drives the impurities out the ventilation vents, and pushing clean air out to the room via its high-torque brushless DC motors.
Xiaomi touts that the DC motor spins without creating much noise, thus, ensuring you're provided a peaceful atmosphere when the air around you is being purified.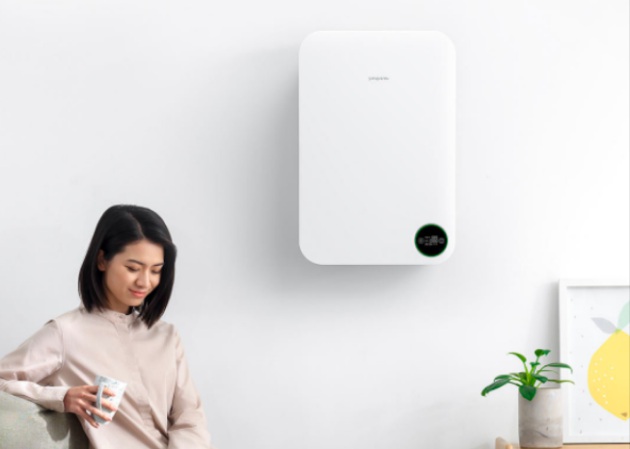 The Smartmi Fresh Air system can be mounted on the wall and features silent operation to help save energy. Xiaomi says that the Mi air purifier works best when windows and curtains are open, letting the fresh air flow in. It utilizes a triple filtration to quickly filter PM2.5 and fine particles, allowing you to control the quality via a mini touchscreen placed at the bottom right corner.
The Smartmi Fresh Air system is currently up for funding on Youpin's website. The device starts shipping April 10 in China, but there's currently no word on when it'll be launched in India. There's a huge possibility that it will land in the country later this year after all, Xiaomi has seen a demand for its air purifiers in Metros and Tier-I cities due to the increased air pollution and low air quality in India.