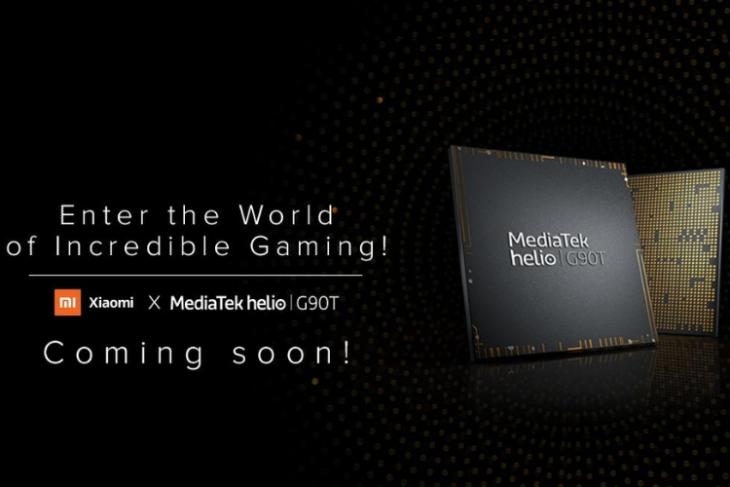 MediaTek has joined the growing hype around gaming phones with the launch of its first gamer-centric chipset, the Helio G90 and Helio G90T. These chipsets are being touted to outperform Qualcomm's Snapdragon 730 series chipsets. And what's even interesting is that Xiaomi wants a piece of the mobile gaming segment in India.
Xiaomi India MD Manu Kumar Jain graced the stage at the Helio G90 series launch event and confirmed that the Chinese giant will soon launch a new smartphone to This chipset will allow Xiaomi to offer users an exceptional gaming experience for a value-for-money price.
Manu didn't dole out many details, so we cannot be certain which Redmi phone lineup is going to take the leap. But, it will be interesting to see how Xiaomi markets a MediaTek-powered mid-range gaming phone (possibly in the sub-Rs 20,000 segment) to its Redmi K20 and Realme X users.
If you're intrigued, do check out the details of the MediaTek Helio G90 series. You'll also notice the AnTuTu score for this chipset are attached below and it sure is comparable to Snapdragon 730 on the Redmi K20, as seen in our own Benchmark tests.
Super excited: all-new @MediaTek #Helio #G90 & #G90T were
launched today!

These are amazing #gaming chipsets – Cortex A76 CPU, Mali G76 GPU & Antutu > 220K. 🚀

We'll launch a phone with the incredible, high performance G90T. Get ready for ultimate gaming!#Xiaomi ❤️ #Mediatek pic.twitter.com/z9WUDNw0lG

— Manu Kumar Jain (@manukumarjain) July 30, 2019
The above-quoted tweet intrigues me. One thing which should stand out in the tweet is that Manu Kumar Jain never once mentions that their's would be the "first Helio G90T-powered smartphone" to launch in the Indian market. Yeah, Xiaomi is known to make a bold statement. You can tell from their Redmi K20 campaign. However, this tweet seems to be missing that gusto and it's possible that other OEMs are already working on upcoming devices with this gamer-centric chipset onboard.
If Xiaomi becomes the first one to launch a gaming phone with the Helio G90T onboard, showing how powerful and optimized the chipset is, well, it could help transform overall perception for MediaTek chipsets in comparison to Snapdragon ones. What do you think about Xiaomi's upcoming gaming phone? Excited? Tell us in the comments below.