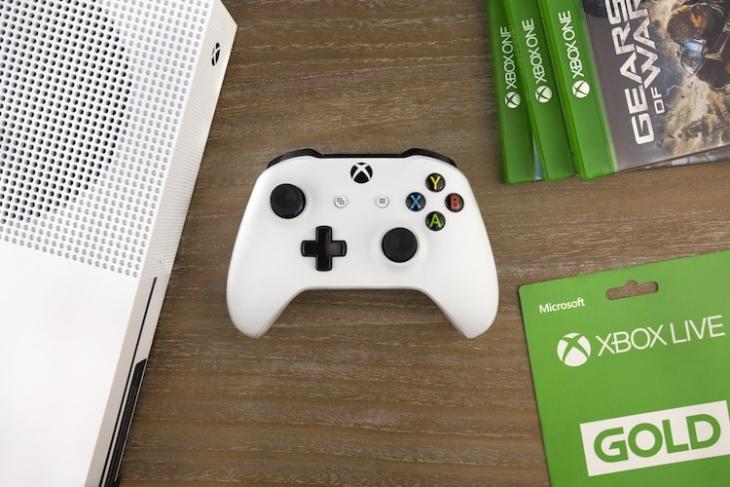 Black Friday deals have started and the shopping frenzy is about to begin. We have already covered Black Friday Deals for different products including deals for iPhones, MacBooks, Samsung Galaxy S8/8+, Dell & Alienware, and Xbox One X and PS4 Pro and you can check out all the deals by clicking on the links. However, there's one more Black Friday deal which we are yet to cover and quite frankly it has me the most excited.
The deal I am talking about is especially for Xbox Live Gold members and if you are one of them, you are going to love these deals. If you are not Xbox Live Gold member, don't worry, you can become one right now by clicking on this link. Usually the Gold membership costs $9.99/month, but if you buy the membership within 10-days, Microsoft is offering a one-month membership for only $1.
Okay, let's talk about the deals which are restricted for Xbox Live Gold members. Firstly, the Gold members get early access to all the Black Friday deals before the non-gold members. Not only that, the Gold members also normally receive higher discounts on products than the non-Gold member. In a way the Gold membership is kind of like Amazon Prime membership and comes with its own extra perks. For example, games like FIFA 18 is available at a discount of 40% for the Gold members while the non-gold members can only avail discounts up to 30%. Below is the list of deals available for Xbox Live Gold members right now.
Game
Discount Offered For
Xbox Live Gold Members
Discount Offered For
Non-Gold Members
Call Of Duty (WWII)
10%
5%
Destiny 2
25%
17%
FIFA 18
40%
30%
NBA2K18
30%
20%
Assasins Creed Origins
30%
20%
Madden NFL18
50%
40%
Need For Speed (Payback)
40%
30%
Wolfenstin II
50%
40%
Overwatch
50%
40%
Witcher III (Complete Edition)
60%
50%
Halo Wars 2 (Complete Edition
15%
5%
WWE 2K18
40%
30%
Mafia III
60%
50%
BioShock
67%
60%
Lords Fallen
70%
60%
As you can see, Xbox One Gold Live members are saving anywhere between 10-15% more on every game purchase than the non-Gold members. That's a lot of savings, if you ask me. There are many other games which are offering discount under the Black Friday deal, so go check them all out here.