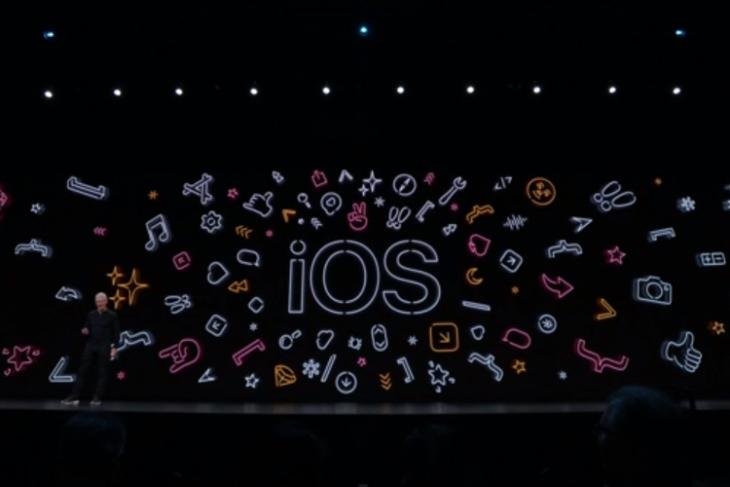 The keynote announcement at Apple's annual developer conference, WWDC 2019, just wrapped up and we finally have a ton of new detail about softwares that power Apple's closed ecosystem. Apple pulled a lot of punches at the keynote, giving us a dark mode, improved privacy and security with iOS 13, a breezy ocean-like 'macOS Calatina' build, along with the much-awaited hardware announcement of all time – the Mac Pro.
Well, without further ado, here's everything Apple announced at WWDC 2019:
Major Announcements at Apple's WWDC 2019
iOS 13
There was no doubt about the fact that iOS 13 will be the next iteration of iOS that will power your iPhone, but a system-wide dark mode has now officially been confirmed as well. Yeah, you now not only have a new dark wallpaper but also all of your native apps have an AMOLED dark theme applied to them.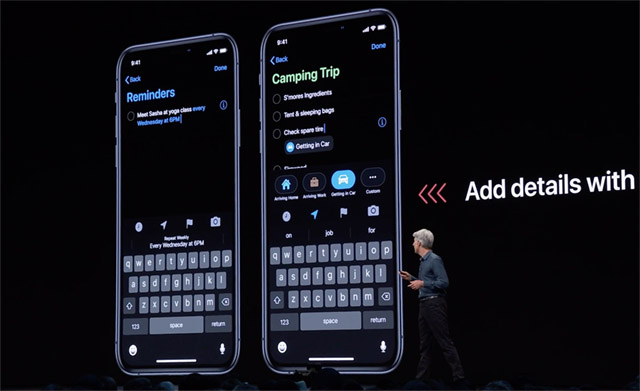 Apart from the dark mode, you also get swipe typing in the keyboard (yay, finally), new fashion accessories in Memoji, Sing in with Apple for improved privacy and updated apps like Maps, Reminders, the camera app with enhanced photography feature, and lot more. iOS 13 is now available to preview for developers.
iPadOS
Well, the last moment leak has proven true. Apple has unveiled a new OS for its oh-so-popular iPad lineup called..umm….iPadOS. It's an apt name as this operating system is going to be limited to iPads, so we can work with it.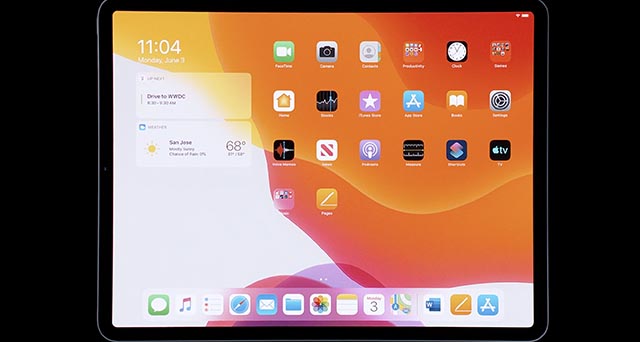 iPadOS still looks the same as iOS, there are no major UI changes in tow. However, we have got a couple of handy new features like widget pinning on the homescreen (which you'll bring up by swiping in from the left) and much-improved multitasking, along with better file management and USB/SD card support.
macOS Catalina
Apple's marketing team is taking a stroll away from the sandy Mojave desert to Cali's ocean, naming the next iteration of Apple's desktop OS – macOS Catalina. It has killed off iTunes and given us separate apps for Apple Music, Podcasts, and Apple TV.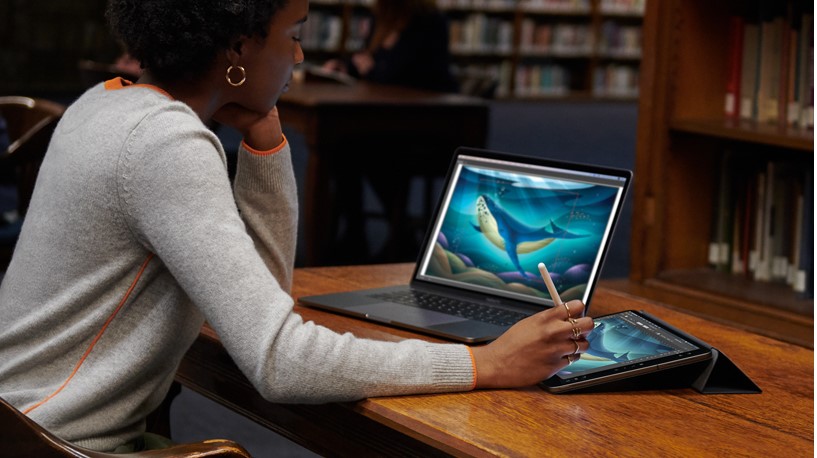 I really like the Sidecar feature that allows you to use the iPad as a second screen and Voice Control that lets you sit back, relax and control the Mac with your voice. Read on more about these features right here.
Hardware: Mac Pro & Pro Display XDR
No, you're not dreaming and we're not kidding. The Mac Pro has finally been unveiled at WWDC 2019 and it's an overkill beast for a PC but a worthy upgrade over your trashcan Mac Pro from years ago. It's a powerhouse for Pro users, with support for up to 28-core Intel Xeon processors, up to 1.5TB RAM via 12 slots, up to 128GB Radeon Vega II GPU using 8 PCIe slots, and more.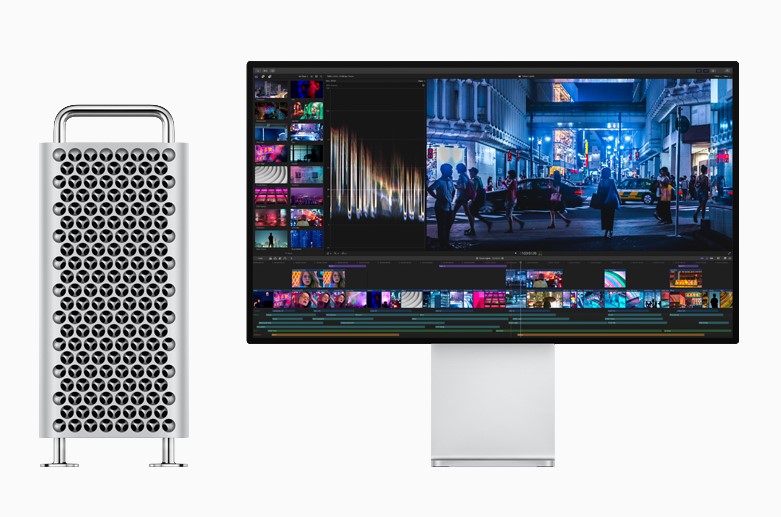 It's also modular and I cannot help but mention that it holds an uncanny resemblance to veggie graters we have at home. You can check out each and every detail of the Mac Pro, with the pricing right here. Apple also showed off its new Retina 6K monitor at WWDC'19 called the Pro Display XDR.
WatchOS 6
The newest version of watchOS, watchOS 6, as expected, brings in tow the App Store. Yes, you will finally be able to see all apps compatible with your Apple Watch right on the watch. You could decide to scribble, dictate or ask Siri to search for an app. Apple has also added a number of new apps, such as the calculator, voice memos, and audiobooks.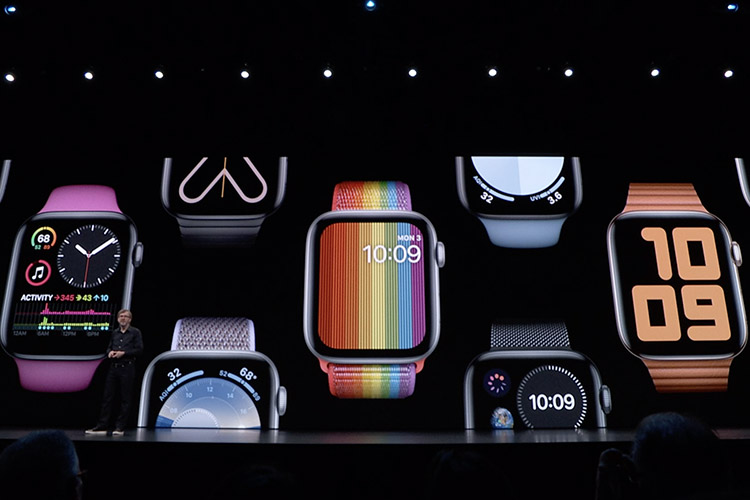 You'll also be able to stream content, including audiobooks or music, without having to make a run for your iPhone. There's obviously a number of new watch faces and bands, including a new Pride face and band.
Miscellaneous
tvOS doesn't get much attention but it's alive and kicking guys. tvOS was the first thing Apple got out of the way but we are discussing it last. tvOS will be getting a redesigned homescreen, multiple profiles and live lyrics support via Apple Music. iOS and macOS is also getting a really handy and cool accessibility feature called Voice Control, and a lot more.
So, that's about everything that Apple announced at their annual developer conference, WWDC 2019. There's a lot of exciting stuff here, especially the souped-up Mac Pro that seems like the all-out editing and gaming beast to me. iOS 13's dark mode and macOS Catalina's Sidecar feature have me really excited as well. What about you, guys? What's your favorite announcement of the lot? Let us know in the comments down below.