Apple's Worldwide Developer Conference (WWDC) 2019 has kicked off, and the company has announced its brand new operating system for its family of Apple Watches — watchOS 6. The new operating system brings a bunch of new features and improvements to the Apple Watch.
Here are some of the impressive new additions to the Apple Watch with watchOS 6:
Dedicated App Store
The Apple watch now gets support for its very own App Store which will let users download their favorite apps directly on the watch. Users will be able to search for apps using dictation, scribbles, or via Siri; plus, you'll be able to see product pages and more before you download the app.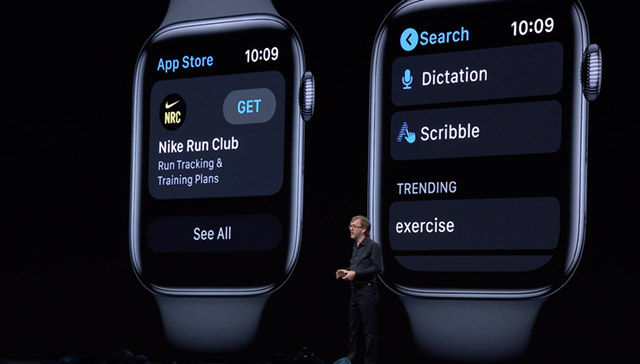 More Apple Apps
Apple is also bringing more Apple Apps to the watch, including things like the Audibooks app, Voice memos, and even the calculator app along with support for calculating tips, and splitting bills with your friends.
Streaming Audio API for Streaming Apps
The Apple watch will now be able to use streaming apps without the need for an iPhone, so you'll be able to listen to your favorite podcasts and audiobooks on your watch independently, without having to rely on your iPhone.
There's a lot more coming in watchOS 6, and we'll keep you updated, so check back often.
---