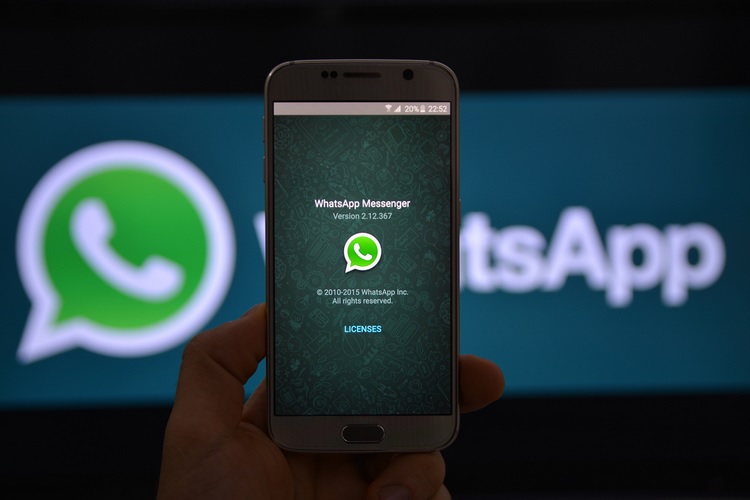 Dark theme support seems to have become the latest trend and it's quickly catching heat. App makers have started embracing it with open arms, including Google, and now it looks like WhatsApp may finally join in on the fun with its own dark mode.
Yes, you heard that right. WhatsApp is said to be working on a dark mode for its oh-so-popular messaging app. Well-known and credible leakster, WABetaInfo, exclusively made us aware of this development today and it appears like WhatsApp is finally taking cues from its parent, Facebook, which announced a crisp and OLED-friendly dark mode for Facebook Messenger earlier this year.
In the tweet you can see attached below, WABetaInfo reveals that 'many important secret references' (yeah, it's a Dan Brown novel. It seems) towards the dark theme have now been spotted in recent WhatsApp updates.
I'm happy to exclusively give the good news: WhatsApp is finally working on a Dark Mode! It's a dream 😍
There are many important secret references in recent updates!

Be patient to see it out, hoping it will be FULL OLED friendly for Android phones, iPhone X and newer!

— WABetaInfo (@WABetaInfo) September 14, 2018
There is currently no mention of how WhatsApp's dark mode will actually look like but we are now even eager and awaiting it with bated breath. This will also eliminate the need for modded apps or custom Substratum themes. Also, if you are curious to see how the dark theme may look like in Whatsapp, here's an OLED-friendly concept developed by WABetaInfo:
FULL OLED FRIENDLY: see this WhatsApp screenshot (NOTE: IT'S MY CONCEPT! IT'S NOT THE OFFICIAL DARK MODE!!!!)

Night mode: see this Telegram Screenshot.

What do you like to see in WhatsApp? pic.twitter.com/8bf8NCV6db

— WABetaInfo (@WABetaInfo) September 14, 2018
If we're on the topic of dark themes, there's no way we can give Google apps a pass. The Mountain View giant has already started painting most of its app all-white while providing users the option to switch to a darker theme. We have seen this trend with YouTube, as well as Android Messages, and Gmail is expected to be the next in line.
The dark theme could ultimately be coming to satisfy the user's need for a better battery life or simply a darker theme to reduce eye strain at night. There is not a defined timeline for the rollout of the dark mode on WhatsApp just yet, but expect it to roll out very soon.
---