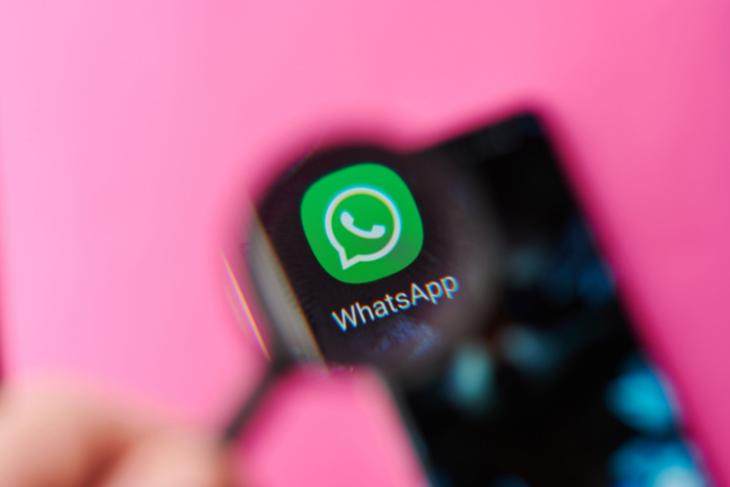 WhatsApp is one of the most popular messaging platforms in the world with over 2 billion active users, which is also a reason why it has become a breeding ground for scammers and hackers involved in malicious activities, who are constantly weaving creative new ways to scam you. And now, it seems like they are trying to dupe you with the latest WhatsApp Pink scam. Check out the details below right now!
Beware Of This New WhatsApp Scam!
The new WhatsApp scam involves an embedded link in a 'forwarded' WhatsApp message urging users to download an apparently "exclusive new WhatsApp version." The new version dubbed WhatsApp Pink promises to offer a pink hue and additional features that the standard WhatsApp version lacks. On the surface, the app is quite harmless and functions exactly the way you would expect. However, things get murky as you dig deeper.
Once installed, the core purpose of this app is to steal your personal data like your contact number, gain access to your financial details, access and modify system data like One-Time-Passwords (OTPs), access your contact list, gallery, and much more.
The scam first surfaced in 2021 when internet security researcher Rajshekhar Rajaharia took to Twitter to bring public awareness. However, in the span of close to three years, a sizable portion of WhatsApp users have already fallen victim to this scam. Now, this was again brought to attention by Mumbai Police, issuing a Red Alert for Android users to uninstall the app right away from their devices.
Do note, that once installed the app might not show up on your app list. In that case, access your app list from your device settings and uninstall it. After the uninstallation process is completed, take a backup of your device data and reset your entire device, just to be on the safe side.
It is always advisable to not click on links from unknown and unauthenticated sources. In case you stumble upon anything suspicious, just ignore it. As a user, you should also always be aware of these scams and let other users in your vicinity know about them. So, we suggest you share this news with your peers and family to let them know about the WhatsApp Pink scam!