Ride the Yak, that is what's their tag line is. But this yet another messaging app is different from other hordes of mobile messaging apps out there. How? We are going to discover that. But before that, just a brief introduction.
What is Yik Yak?
Yik Yak introduction goes by the word "Get a live feed of what everyone's saying around you". From a normal perspective, one may get an idea that it is a location based messaging app built for mobile phones. Indeed it is, but it's just not that. This app, created by Tyler Droll and Brooks Buffington has taken the entire college community in US by storm. Both of them were graduates of liberal arts college of Furman University in Greenville, South Carolina, where they learned to create iPhone apps, and subsequently created Yik Yak. After completing graduation from there, they decided to work full time on it and turned Yik Yak into one of the coolest messaging app for college kids.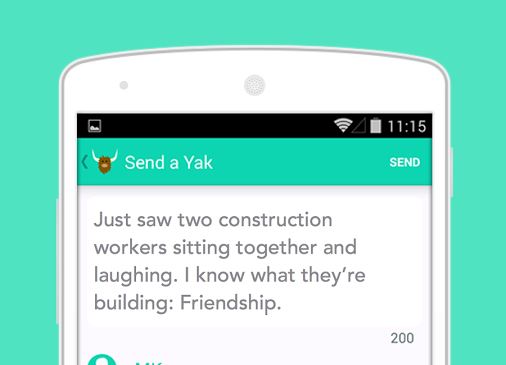 How is Yik Yak different from other messaging apps such as WhatsApp, Wechat etc?
Some reasons: first of all, Yik Yak is not a one to one messaging app. Here, anyone can start a community, which are mostly specific to a college. Students of that college can join them and post messages there (called yaks). Other students can upvote or downvote your messages, and you get Yakarma, a numerical score, based on the response. Overtime, your Yakarma increases, making you more influential on the community.
Users of this app can also anonymously peek into another college communities, thus keeping a tab on what's going there. And as Reddit, the app automatically categorises yaks into two sections, Recent and Hot. Recent yaks are shown to the user by default, and user can switch to hot yaks to get a glimpse of what's going on in the community.
What platforms does Yik Yak support?
Yik Yak is available in both Android and iOS platforms. Unfortunately, its not available in India yet. Most of its users are based in United States only, and specially from its colleges.
Yik Yak Controversies
Because of its non moderated and anonymous posting nature, Yik Yak has suffered from a lot of abuse. Most of the cases that have come forward are of cyber-bullying and pranks. With rising of crimes of this nature, many of the schools has banned the app in their school premises. While it mostly location based, and yaks can only be seen in 10 mile radius, due to its anonymous nature, many of its users have been found to post about racism and abuse in campuses. Some even resort to threats, which according to Yik Yak website, is taken seriously by their team and even reported to authorities. Although, to use Yik Yak, one must be at least 17 years old, its not surprising to see many teenagers less than that age to use that app.
Earlier this year, a Canadian school was forced to lock down because of a threat posted by some user saying that there is a gun in the science lab.
Because of all these reasons, Yik Yak does have bad reputation among most schools. But at the end of the day, its just a tool. So its ultimately up to the user to use it the way he likes, either good or bad.
Advantages/Disadvantages of Yik Yak
Some of its advantages are:
Anonymous posting, anyone can post anything without revealing their identity
Location specific, thus you get to know what's hot in your area at just a glance.
Communities can engage easily and best posts are up-voted to top.
Disadvantages:
Cases of cyber bullying, harassment, name calling are common in the app.
Difficulty to track culprits of the above crimes.
May lead to depression to teenagers.
How To Block Yik Yak From Your Child's Phone
Since this app has a potential of abuse, some parents can be worried that their child can become victim of cyber bullying by using this app. Thankfully, help is near, and it is built in Android.
If you are using Android phones and tablets with Jelly Bean and above, you can set up device administrators within the phone and create users with access to specific apps only. This will ensure that your child remains safe from harmful app and websites. Also, there are handful of apps, both in App Store and Play Store that can block apps based on preset user preferences.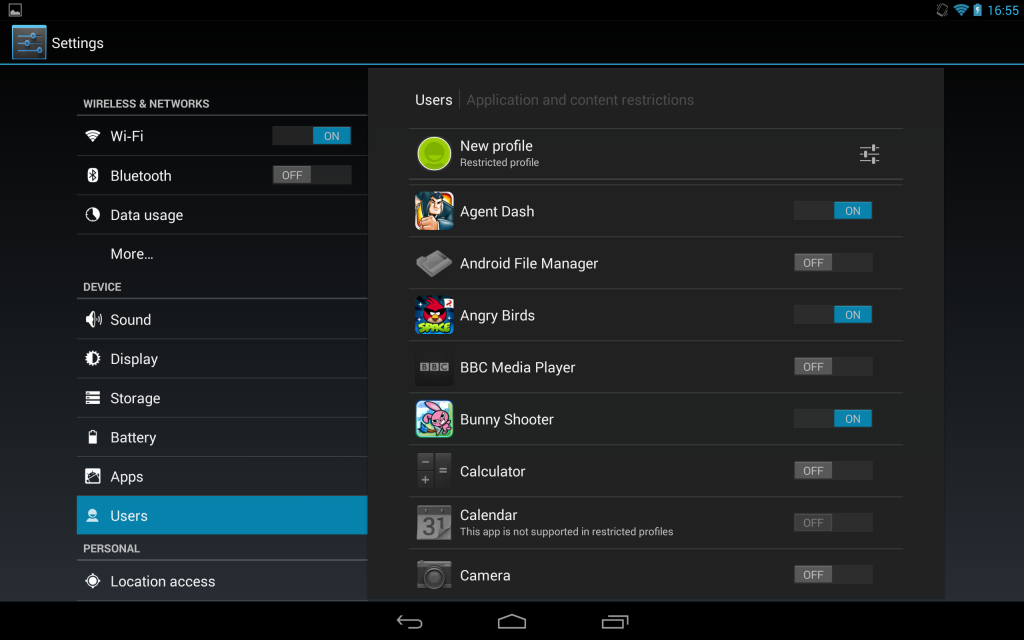 Perhaps the best app that is available for both Android and iPhone is Mobile Guardian. This app comes with a 7 day free trial, and has the capability to block many phone features, from calls, web pages to apps. Considering its low pricing at just €2.95 a month, it is definitely a worthy investment.
SEE ALSO: Best Selfie Apps For iOS , Android And Windows Phone
Getting Yik Yak
If you live in North America, you can get the app from here. There is no official client available for Windows Phone yet, but there is an unofficial app called Yodel that you can use to follow Yik Yak communities in your college.
---
Load More