Amazon-owned Twitch has introduced another source of revenue for its community of streamers and game developers.
The platform recently announced a new capability to its 'Extensions' feature which will allow users to unlock specific parts of an extension by spending Bits, Twitch's virtual currency.
The Extensions feature, which was launched back in August last year, allows streamers to customize their channels according to their preference. The platform currently has over 150 Extensions to choose from, some of which even support mobile devices, and a community of over 2,000 developers who've signed up to create new Extensions.
With the new feature, developers will be able to customize parts of their Extensions with interactive experiences. Viewers will be able to access these experiences in exchange for Bits. At the time of launch, 80 percent of the revenue generated by the Extensions will go to the streamers, considering the fact that they're the ones driving traffic to the Extensions through their channel, with the rest going to the Extension's developer.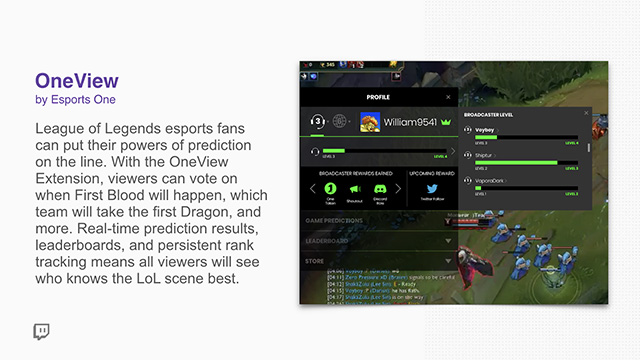 In a statement regarding the launch, Jeffrey Chow, product manager of Extensions at Twitch, said:
"Our mission at Twitch is to help our community make a living on our service doing what they love, and that includes both content creators and developers…We built Extensions to best serve what Twitch is best known for: community interactions. By enabling revenue generation from Extensions, developers can make more of them, which ultimately opens up more interactive possibilities and monetization methods for content creators."
Extensions with Bits support will be available to all Twitch Affiliates and Partners who have a Bits-enabled channel. Twitch claims that a number of Extensions already have Bits enabled, including Tilted Trivia by Sliver.tv, OneView by Esports One, Poll by iPowow, and Rock Paper Bits by Maestro.