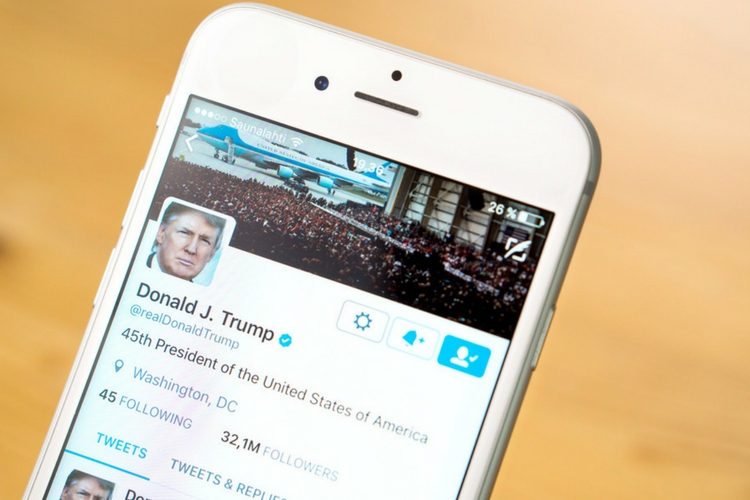 After US President Donald Trump slammed Twitter for "shadow banning" Republicans, the micro-blogging platform on Friday said it is not involved in banning people based on political viewpoints and there was a technical issue in its search that has been resolved.
Trump on Thursday slammed Twitter for "shadow banning" some Republicans in search results.
"SHADOW BANNING" prominent Republicans. Not good. We will look into this discriminatory and illegal practice at once! Many complaints," the US President tweeted.
"Shadow banning" is deliberately making someone's content undiscoverable to everyone except the person who posted it.
https://twitter.com/realDonaldTrump/status/1022447980408983552
According to Vijaya Gadde and Kayvon Beykpour from Twitter, "we do not shadow ban".
"You are always able to see the tweets from accounts you follow (although you may have to do more work to find them, like go directly to their profile). And we certainly don't shadow ban based on political viewpoints or ideology," they wrote in a blog post.
Trump reacted after Vice News reported that Republican Party chair Ronna McDaniel, several conservative Republican congressmen and Donald Trump Jr.'s spokesperson stopped showing up in Twitter's auto-populated drop-down search box.
Twitter said it identified an issue where some accounts were not auto-suggested in search even when people were searching for their specific name.
"To be clear, this only impacted our search auto-suggestions. As of yesterday afternoon, this issue was resolved," said Twitter.
Hundreds of thousands of accounts were impacted by this issue and the impact was not limited to a certain political affiliation or geography.
"To be clear, these accounts were only impacted within search auto-suggestions — they still appeared in search results, said Gadde.
After Trump's tweet, Twitter shares slipped 3.2 per cent to $42.79 in early trading, Fortune reported. Trump has 53.3 million followers on the micro-blogging platform.
---