HQ Trivia is one of the most popular mobile entertainment apps out there and its popularity can be justified from the recent $3 million deal it entered into with Warner for promoting some upcoming movies. And now, HQ Trivia will witness a visit by 'The Rock' Dwayne Johnson who will join the anchor Scott Rogowsky to give away the biggest cash prize yet.
People Magazine confirms that on Wednesday, April 11, The Rock will shake HQ Trivia up with a massive $300,000. Johnson will be promoting his movie Rampage, based on the eponymous 1980s arcade game, which releases on Friday.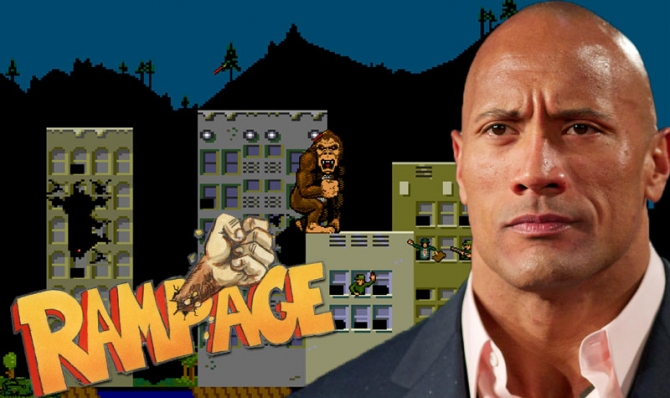 Rogowsky told PEOPLE that he'd been fanboying over The Rock since his participation in the Canadian Football League and working with him was like a "dream come true". He added, 'HQties across the HQniverse are going to flip their wigs when they see DJ pop up on their favorite game show on Wednesday. We're giving out our biggest prize ever — enough money to go to the gym for 400 years (which is how long it would take to get as swole as him!)'.
HQ Trivia attracts over a million users per game who try to answer a series of questions in the increasing order of difficulty with a chance to win at least some cash. The players who get the last answer right win the money.
So will you be up for HQ Trivia with The Rock? Are you hoping – like us – for at least one retro WWF question? Let us know below!